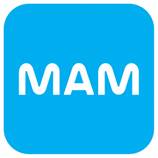 ** Holiday Gift Guide 2016 Feature **
My son just turned a year old last month and still uses a pacifier to help calm and soothe him. He normally uses one when he's sick, upset or getting ready to go to sleep. While some parents don't believe in using them, I'm a huge fan of them as long as they're made by MAM.
Why MAM? Well, my baby's doctor recommended this brand to me while I was pregnant and as soon as Prince was born, it's the ONLY brand that I've used. MAM works closely with pediatric dentists and orthodontists to develop and design pacifiers for babies of all ages. They're anatomically correct, adapting to the baby's mouth so the pacifier is always in the proper position. A curved shield, big air holes and an innovative inside surface all comfort baby and help prevent skin irritation.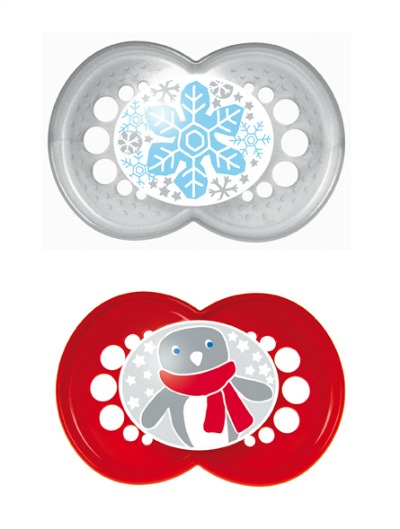 The holidays are quickly coming and now your little one can show off his or her holiday spirit with the new MAM Holiday Pacifiers available in several different fun designs that are appropriate for the holiday & winter season.
We received a complimentary 2-pack of pacifiers from the winter collection for babies ages 6 months and up. One of the things I always appreciate from MAM is that you get a clear plastic storage case for the pacifiers when you purchase them. This helps to keep them nice & clean and within easy reach.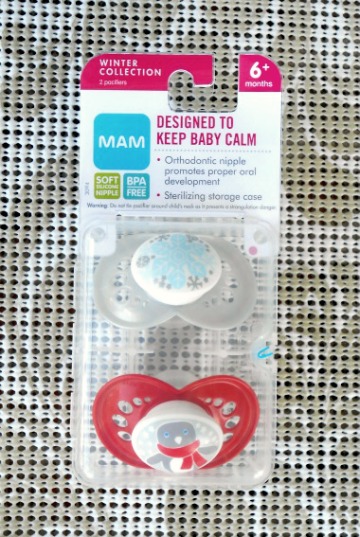 The one paci features a snowflake design and the other one features a penguin design. They are really super cute! Each one features a soft silicone nipple that is BPA free. They both fit nicely inside the included case  and I really love the shape and size of them. Just perfect if you ask me. One more thing…I've seen babies running around with "marks" on their face from using a paci…when you use the one's from MAM, that's NOT a problem and my son has never had any marks left on his face from using a MAM pacifier. I pointed that out to a friend of mine and she immediately switched to MAM and now her daughter doesn't have that issue either.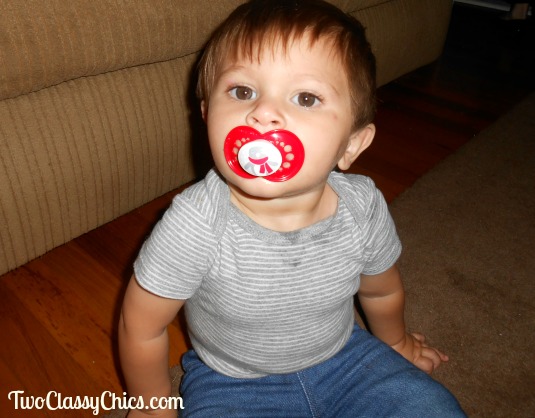 My son has been using the penguin design already, even though it's not winter here yet. It's just way too cute and once winter arrives, he'll start using the snowflake design. We love the MAM pacifiers and as a mother to two, I highly recommend them to all of you.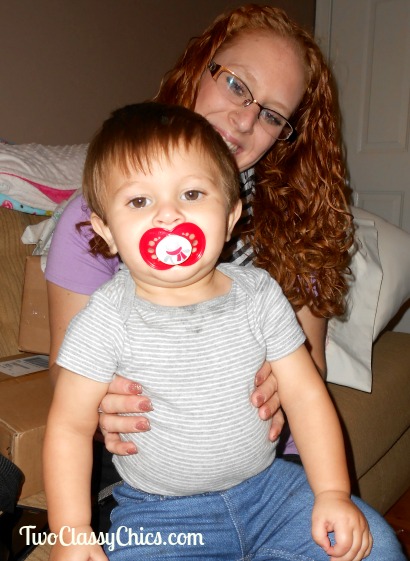 * This post contains affiliate links. If you make a purchase, we may or may not receive a small commission which helps to support this site. Thank you!

Disclaimer: Jenelle C. has personally reviewed the product listed above. Jenelle has not received any monetary compensation for her review. Jenelle did receive a free product to try out so she could evaluate and use it for her review. Her thoughts & opinions in this review are unbiased & honest and your opinions may differ. Two Classy Chics is not responsible for delivery of any giveaway items won from this blog. We are not responsible for injury or mis-use of any products won from the Two Classy Chics Blog. Please read our Terms of Service & Disclaimer Policy before entering our giveaways. Thanks!