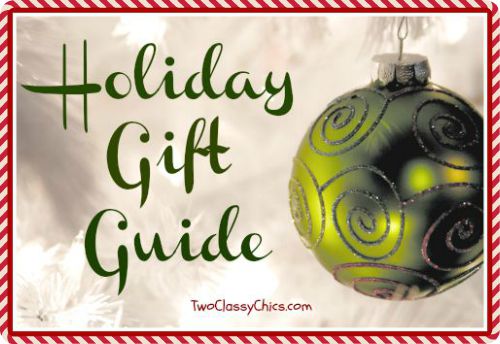 Holiday baking…it's something I look forward to every year when the season rolls around. From mid-October through the end of December I will do a lot of holiday baking. I love to make homemade cookies, pies, brownies, cakes, cupcakes and homemade bread. Some of these items we eat and others I give away to family & friends.
When it comes to holiday baking, it's important that you stock yourself up with the right tools for the job. For me, that means using stainless steel measuring spoons. Why you might ask? Well, I'm going to tell you!
Stainless steel measuring spoons can stand up to the wear and tear you put them through! My very first set of stainless steel measuring spoons lasted me 9 years before I retired them with this brand new set that I'm featuring today. Second, nothing sticks to them and third…they wash up nicely and will look beautiful for years to come. That's something that plastic just can't do! One final thing…plastic has chemicals impregnated in it and it's a porous material which holds odors & bacteria. Ewwww!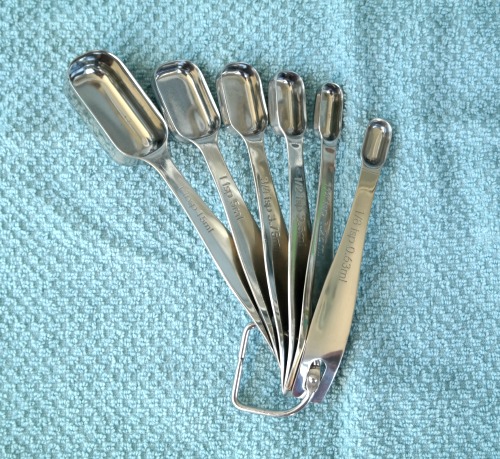 The Stainless Steel Metal Measuring Spoons Set includes 6 measuring spoons. You get the 1/8 TSP and 3/4 TSP, with 1/4 tsp, 1/2 tsp, 1 tsp and 1 Tbs sized spoons. They all nest inside one another and are attached together with a removable ring.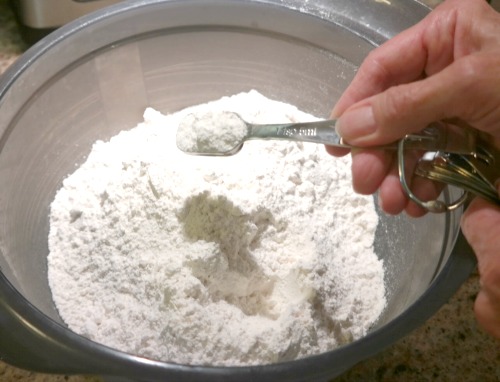 One of the things I love about these measuring spoons is their long handles and slender shape. They are so slender that you can get them down into your spice bottles & canisters with ease! The measurements are engraved into the metal, just like the measuring cups…it will never wear off. They are ergonomically designed, so they fit comfortably in your hand.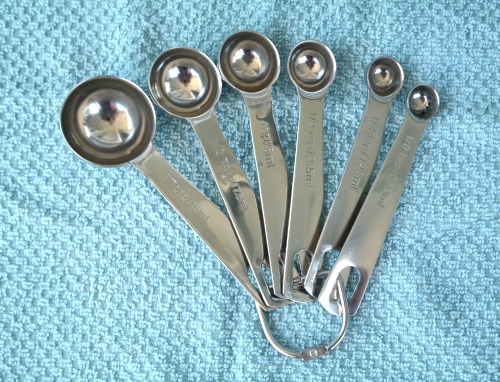 The 1Easylife Stainless Steel Metal Measuring Spoons includes 6 measuring spoons for measuring wet or dry ingredients. You get the 1/8-tsp, 1/4-tsp, 1/2-tsp, 1-tsp, 1/2-Tbsp and 1-Tbsp sizes. They all nest inside one another and come with a removable ring.
These measuring spoons featuring the same excellent qualities as the first set, but are done in the classic round shape, instead of the slim design. They feel super nice in you hands and you can really tell that you're holding quality-made, semi-weighty measuring spoons!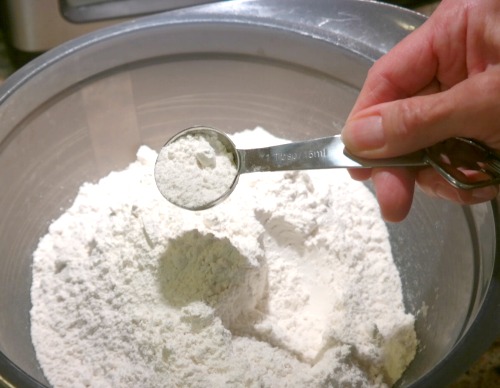 So, how do you choose? Well, in my honest opinion you should have both! The first set is fantastic for getting inside your skinnier spice bottles. They have a slender profile, so they will fit down into the bottle nicely. The round shape are ones that I like to use for measuring out my liquid extracts, granulated sugar, coffee grounds, powdered creamer, etc. I guess it depends on how you'll be using them and on your own personal preference. I own both and I use both!
* This post contains affiliate links. If you make a purchase, we may or may not receive a small commission which helps to support this site. Thank you!
Both of these fantastic stainless steel measuring spoon sets are available for purchase on Amazon! If you're an Amazon Prime Member, you can get Free shipping on them! I think they are must-haves in your kitchen this holiday baking season and they would make a great holiday gift for any foodie on your gift-giving list!

Disclaimer: Shelly H. received a complimentary product to feature & review on this blog. No monetary compensation was received. Shelly's thoughts, opinions and words about the product are 100% her own, unbiased opinion. Please read our Terms of Service & Disclaimer Policy. This post contains an affiliate link. If you make a purchase through an affiliate link, we may or may not receive a small commission off your purchase which helps to support this site. Thanks!