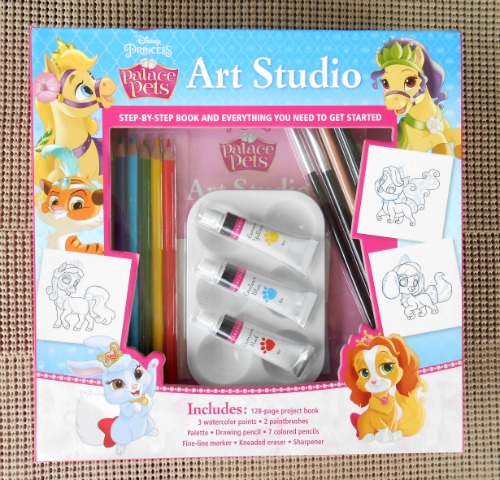 My 7 1/2 year old granddaughter is really into arts & crafts. I started holding bi-monthly arts & crafts dates with her when she was around 4 years old. Since that time we get together pretty often to work on craft projects together and many of them we share right here on the blog.
The Christmas gift-giving season is just around the corner and when I saw the Disney Princess Palace Pets Art Studio Kit, I knew it would make the perfect holiday gift for my very own Princess who loves to craft.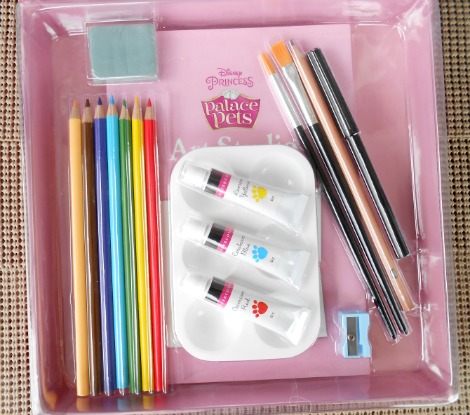 In the Disney Princess  Palace Pets Art Studio ($26.99; ISBN: 978-1626865402; 128 pages), you'll love drawing and painting the 19 adorable Palace Pets adopted by the Disney Princesses. The detailed, 128-page project book will teach you how to illustrate them like a professional, then use the included 3 watercolor paints, 2 paintbrushes, palette, drawing pencil, 7 colored pencils, fine-line marker, kneaded eraser, and sharpener to bring them into full color. Once you've mastered the techniques, create beautiful artwork for children's parties and fun surprises for your loved ones' lunchboxes, or just draw them to relax and have an adorable piece of art to show off! Ponies, bunnies, birds, and even wildlife pets join the playful puppies and kittens loved by the Disney Princesses.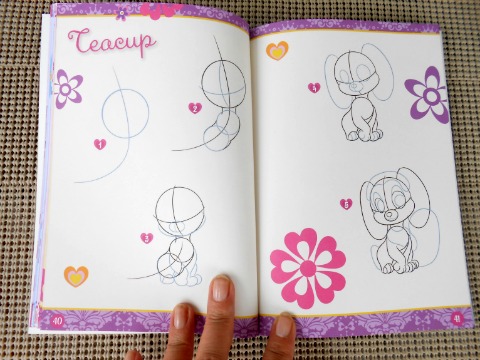 This kit is absolutely fantastic and includes the step-by-step book and everything you need to get started. You can see the list of included supplies by re-reading the above paragraph.
You or your child can learn to draw and paint: Pumpkin & Bibbidy, Dreamy & Bloom, Teacup & Petite, Treasure & Seashell, Berry & Sweetie, Blondie, Summer, Daisy & Meadow, Lilly & Bayou, Sultan, Windflower and Blossom.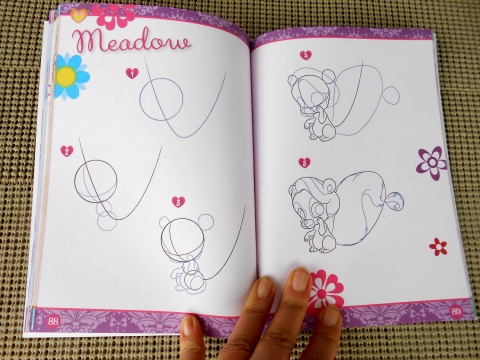 Please understand, this is not an arts & crafts kit for toddlers or preschoolers, it's a kit for older children and/or for adults who want to learn to draw and paint.
One of the things I love about this kit is that it's comprehensive! I don't have to run out and buy anything else go along with it. It's the perfect beginner's art kit and once you master the basics, you can then go out and purchase additional supplies and come up with your own projects.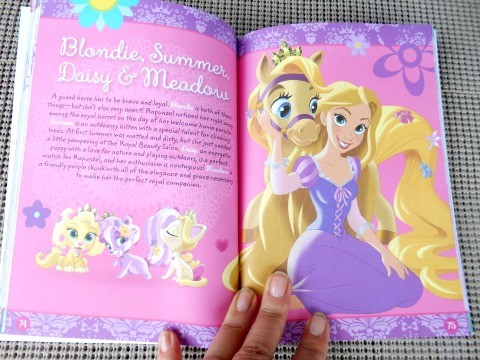 Everything is laid out in an easy-to-understand format and your skills will build up as you move along the projects that are within the step-by-step book. I can't say enough great things about this kit!!!
I'm wrapping it up and putting it underneath the Christmas tree for my granddaughter. Once Christmas is over, come back to the blog in a few weeks and look in our Craft section to see some of the projects that we'll be making with the kit. I think this is a great holiday gift idea for any older child on your holiday list who has expressed interest in learning how to draw and/or paint…or even for yourself!
* This post contains affiliate links. If you make a purchase, we may or may not receive a small commission which helps to support this site. Thank you!

Disclaimer: Shelly received a complimentary product as featured in this blog post. No monetary compensation was received. Shelly's thoughts and words are 100% her own unbiased opinion on the company & products being featured today. This post may contain affiliate links. If you purchase an item through an affiliate link, we may receive a small commission which helps to support this site.