How many of you use a ceramic hair styler or flat iron to do your hair? For the past few years I've wanted to try one out, but had always thought they were for people with long hair. Boy, was I wrong! Even those of us with short hair or shoulder-length hair can use them too!
Let me introduce you to the new CHI ONYX EURO SHINE 1" Ceramic Hair Styler which is an European-Inspired Tool Line to give you ultra smooth hair.  This ceramic hair styler is designed to deliver optimal, salon-quality results as well as facilitating a more efficient styling experience.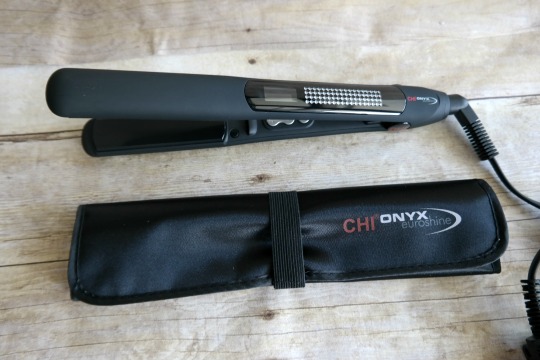 The brand's high-tech, easy-to use iron features an ion generator and onyx ceramic plates that collectively yield 2x times more ions, resulting in a smoother and shiner look. The unique, 4-inch extended iron plates with rounded tips enables style versatility and efficiency especially for long hair types.
For a functional and customizable styling experience, the CHI Onyx Euro Shine 1" Ceramic Hair Styler is equipped with a LED neon light bar to display temperature settings adept for each hair type, texture and desired style.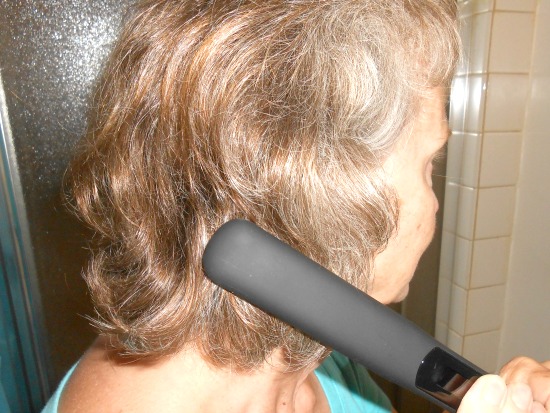 Check out these key features:
Onyx Ceramic Plates
Round extended 4" plate length
Ion Generator helps produce shine with every pass
LED Visual Temperature Level Display
Max Temperature 450 F
I received a complimentary CHI Onyx Euro Shine 1" Ceramic Hair Styler to review for all of you and every female in this house LOVES it! I've used it on my thick but chin-length hair, my mother uses it on her slightly above-the-shoulder hair, I've used it on my granddaughter's long hair and my adult daughter loves using it on her long & curly hair to smooth it out. You can use it on all hair types & lengths!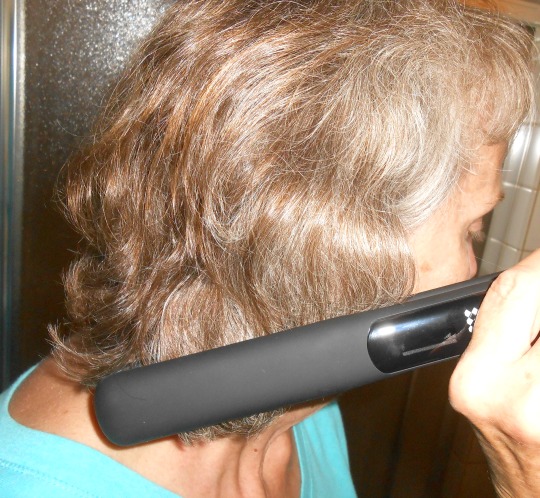 One of the things I like about it is that it fits comfortably in my small hands and just as easily in my mom's larger hands. Second, those ceramic plates heat up super fast and you can adjust the temperature on the unit to suit your own needs. When we use it on my granddaughter's hair, we use it on one of the lower heat settings and when we use it on our hair, we turn it up.
Next, I appreciate that it has a longer electrical cord. When we travel, often times an electrical outlet isn't in the most convenient of places and a longer cord is needed. This one is great for at-home use or while you're traveling. Finally, it comes with a nice travel & storage case too! Love everything about this hair styler!
You can learn more about it by visiting Farouk.com and you can purchase the CHI Onyx Euroshine Hairstyling Iron by shopping at LoxaBeauty.com.

Disclaimer: Shelly H. received a complimentary product to feature & review on this blog. No monetary compensation was received. Shelly's thoughts, opinions and words about the product are 100% her own, unbiased opinion. Please read our Terms of Service & Disclaimer Policy before entering our giveaways. Thanks!