Disclaimer: "This post and giveaway were made possible by iConnect and Pampers. I was compensated for my participation in this campaign, but all opinions are 100% mine.". Thanks!
As a mother, I think we all have hopes and dreams for our children. I know when my daughter was little, I always hoped she would follow her dreams…whatever they were and I would always support her. No matter what, I would support, encourage and love her. I made sure she knew this at a very early age and I think it's very important for children to know that.
Fast forward 31 years and my daughter is now married, a mother with 2 children and has an awesome career that she loves. She's one of the best mothers that I've ever seen and I don't know how she handles everything in her busy life, but she does!
Today I wanted to give you all some information about the new Pampers partnership with Olympic swimmer, Dana Vollmer. They've partnered with Dana for the Rio 2016 Summer Olympics. This will be Dana's first Olympic games since giving birth to her handsome son back in March of 2015.
One of Dana's dreams (and her family's dream) is for Dana to participate in the Rio Summer Olympics. With lover and encouragement from Dana's family, she's back in the pool training for the summer games. Her goal and dream is to win the gold at this year's Olympic games!
Dana was committed to getting back into swimming after becoming a mom, so that her baby son, Arlen, could grow up recognizing the importance of hard work and get inspired from a young age. She wanted Arlen to grow up seeing his mom achieving her dreams as a competitive swimmer, and hopefully ignite his own passions for success.
So, what does all of this have to do with Pampers? Well, I'm going to tell you!
Pampers knows that the big dreams of babies start with a good night's sleep, which is why they've created products designed to help little ones sleep comfortably by offering overnight protection. A good night's sleep for baby means a good night's sleep for mommy and daddy, enabling all to wake up well rested and ready to conquer their dreams.
#PampersDreams Instagram Contest Details:
The #PampersDreams Instagram Contest will take place from June 20th to June 30th, 2016. One lucky winner will receive a $400 AMEX gift card! How cool is that? Totally cool. It's really easy to enter & participate. See the rules below.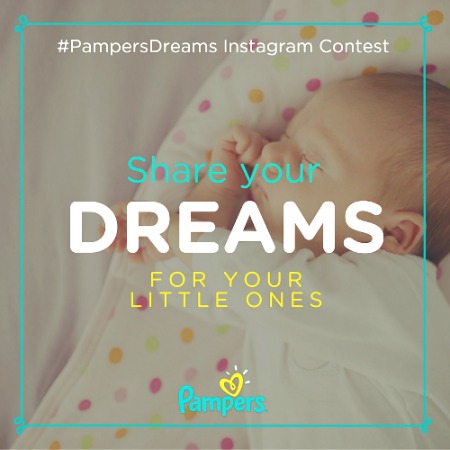 Instagram Contest Rules:
1. Post a picture of your little one sleeping and caption it with a big dream that either they have or that you have for them using #PampersDreams.
2. Follow Pampers on Instagram.
I know as a mother and a grandmother, I absolutely LOVE the Pampers brand of products! I've used their diapers and wipes when my daughter was little and now that I'm a grandmother…I'm buying and using their products again.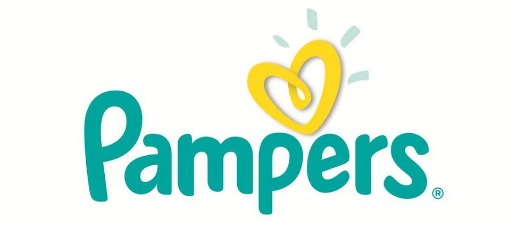 Giveaway: One lucky winner is going to win a Pampers prize pack! The winner will receive a $50.00 Babies R Us Gift Card and Pampers Diapers. Yay!
Note: You are ONLY eligible to win ONE of these prize packs! If you also win on another blog, you will be asked to give up one prize pack, so that another person has the opportunity to try the products & win. No duplicate prize pack winners will be accepted.
Giveaway Details: This giveaway is open to residents of the US ONLY age 18 and over. Please read our Terms of Service & Disclaimer Policy before entering. This giveaway will close on July 5th, 2016 at 11:59 pm EST time. No purchase necessary to enter or win.

Disclaimer: "This post and giveaway were made possible by iConnect and Pampers. I was compensated for my participation in this campaign, but all opinions are 100% mine.". Thanks!