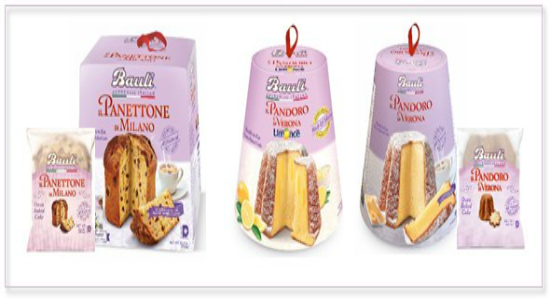 How many of you love to entertain guests in your home? I know I do and it's something I do pretty regularly. I love playing hostess but I don't always know what to serve or have a few days to spend in my kitchen making it.
If that sounds like you…read on!
Celebrity Chef Luca Manfè, winner of Masterchef Season 4, is making it easier than ever to whip up festive desserts any time of the year. These desserts are great for holiday parties, family get-togethers or to celebrate special milestones in your life.
Using Bauli Pandoro and Panettone cakes, Chef Luca can teach you how to make Apple Pandoro Bread Pudding, Panettone Berry Trifle and many more desserts with his "Easy Dessert How To" videos (all in under 10 minutes!).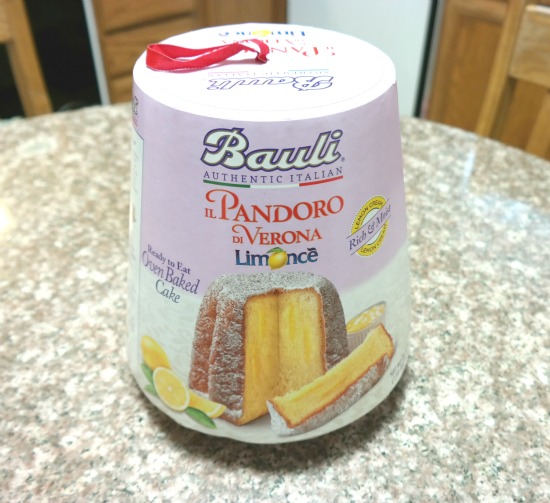 Check out these delicious offerings:
* Panettone– Better than your grandma's fruitcake – the time-honored recipe has a lighter, less-dense texture and is packed with candied citron, lemon zest and raisins (Now available in NEW Minis!)
* Pandoro– Traditional Christmas bread of Italy – a fluffier version of pound cake that can be cut and dusted with powdered sugar to resemble a Christmas tree (Now available in NEW Minis!)
* Pandoro di Limonce – Sweet Pandoro loaf infused with a hint of Italian liquor.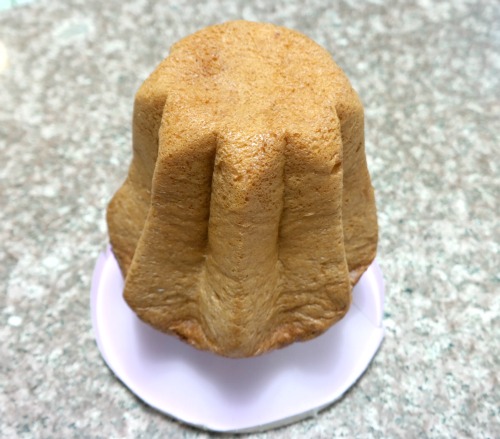 During the holidays I spent 9 days in the hospital having surgery and dealing with kidney stones. Matter of fact, I got released on New Year's Eve at around 5 PM in the evening. On top of that, my family had already made plans to come over to our home to spend the evening with us…since I was hospitalized for Christmas. Yikes!
Luckily for me…I had received the Bauli Authentic Italian IL Pandoro DI Verona Limonce to review for all of you a few days earlier. This is a ready to eat oven baked cake that can be eaten as is…or turned into an even fancier dessert by checking out the How To videos listed above.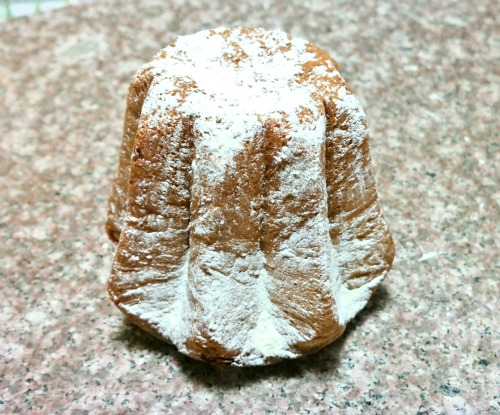 This is a super rich & moist lemon cream cake that is packed full of yummy flavor. If you love lemon…you'll love this one for sure! It comes with a lemony powdered sugar that you can shake on top of it or leave it off…entirely up to you and your taste buds. As you can see, we used it and were super happy that we did.
Each of these delicious dessert cakes has 9 hearty servings. We decided to slice our's a little smaller and got about 12 nice size servings. Each serving has about 330 calories with 140 calories from fat. Not bad at all.
Everyone who tried it absolutely loved it! My great auntie was Italian and was always making a variety of lemon flavored cakes & desserts and this is something she would of definitely loved! It's rich, decadent, moist and delicious! It satisfies your sweet tooth and so much more!
I'm glad that I had this on-hand for our little impromptu New Year's Eve party. I had something delicious to serve to our guests and I didn't have to spend any extra energy baking (trust me, I have none right now). This cake tasted fresh and we loved it!

Disclaimer: Shelly H. has personally reviewed the product listed above. Shelly has not received any monetary compensation for her review. Shelly did receive a free product to try out so she could evaluate and use it for her review. Her thoughts & opinions in this review are unbiased & honest and your opinions may differ. Thanks!