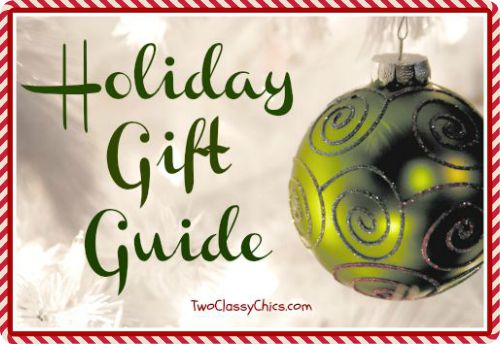 The holidays are quickly approaching and this year I've got a new little addition to the family to buy for. If you've been following this blog…you'll already know that I have a new little grandson and he just turned 3 months old!
When it comes to toys for my grandchildren I am always on the lookout for the newest & greatest toys and games out in the retail marketplace. It doesn't matter if I am buying something for my grandson or my grand daughter…I want toys that are colorful, interactive, fun and ones that will keep them busy for hours on end.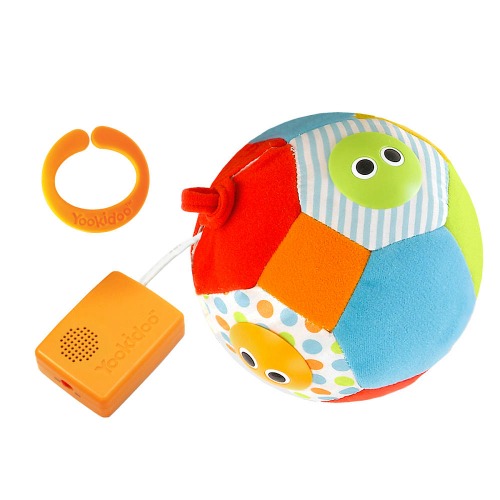 Let me introduce you to the Yookidoo Lights n Music Fun Ball that features four colorful friendly faces that light up together as music plays. Lights and short clips of music are activated by shaking, tapping, or rolling the ball.
Light and easy -to-grasp, perfect for small hands and includes an on/off button for silent play. The ball is made for children ages 3 through 12 months of age and encourages crawling, head lifting, improves motor skills , and sensory development.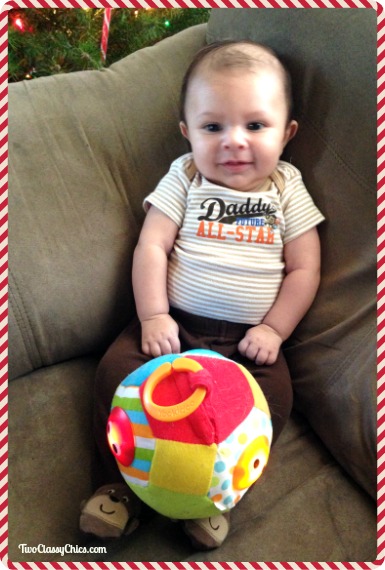 I was going to hold onto this adorable Lights n Music Fun Ball for Christmas but decided to give it to the Little Prince early. He's now 3 months old and is much more alert these days! I've given him 2 other toys so far and he is really grasping the concept of play time which is fun to see!
As a grandparent…I appreciate that there is a hidden on/off switch on the power-pack which is tucked securely inside the ball. When he's not playing with it…I can turn it off to conserve battery power. Next…I love that it's a soft-ball and he can toss it around and squeeze it without anyone getting hurt. It's really light-weight so this is an item that I can take with us when we are out and on-the-go. You can clip it to the handle of their car seat, to the top of a jungle activity gym, etc.
I think it's absolutely adorable and the little Prince just loves playing with it when he is over visiting. You can find this particular item and others at your local Toys R Us stores and online.
* This post contains affiliate links. If you make a purchase, we may or may not receive a small commission which helps to support this site. Thank you!

Disclaimer: Shelly H. has personally reviewed the product listed above. Shelly has not received any monetary compensation for her review. Shelly did receive a free product to try out so she could evaluate and use it for her review. Her thoughts & opinions in this review are unbiased & honest and your opinions may differ. Thanks!