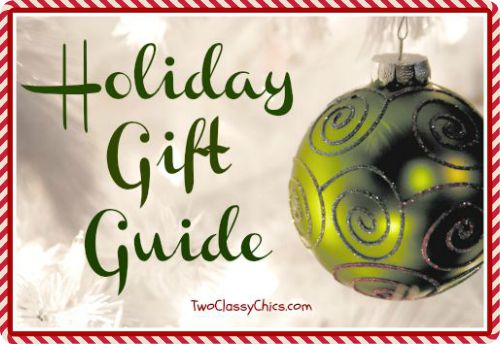 One of my very favorite things to shop for during the holiday season happens to be gourmet foodie gifts for my friends and family. Let's face it, everyone loves receiving something delicious to eat!
The Wisconsin Cheeseman has all kinds of great holiday gifts and one of the things I love is that they will ship your gift directly to the gift-recipient! That's right, you pay the bill and your loved one gets the gift shipped right to their doorstep! You don't have to fight for a parking space at the mall, stand in long lines, bring the gift home & wrap it and then stand in line again to ship it. One-stop shopping at it's best!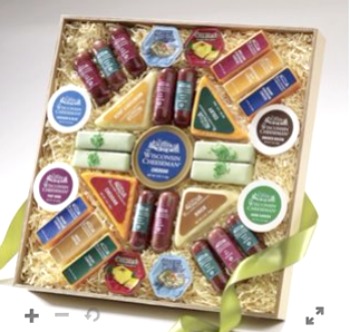 For the past 3 years I've had the honor of featuring some of the fine gourmet foodie gifts that the Wisconsin Cheeseman has to offer. Every year I make sure that I select something different than the year before, so that I can honestly give you my opinions on the products. I'm super excited to be including the company again this year in the annual holiday gift guide.
This time I selected the The Big Show Food Gift Assortment to review for all of you. The reason I selected this particular item because it makes a GREAT family holiday gift and a great hostess gift. Not only that, if you are hosting a few holiday parties yourself this season…I would suggest buying one and using it at your party too! This one gift assortment contains 3 lbs. and 12 1/4 oz. net wt. of goodies!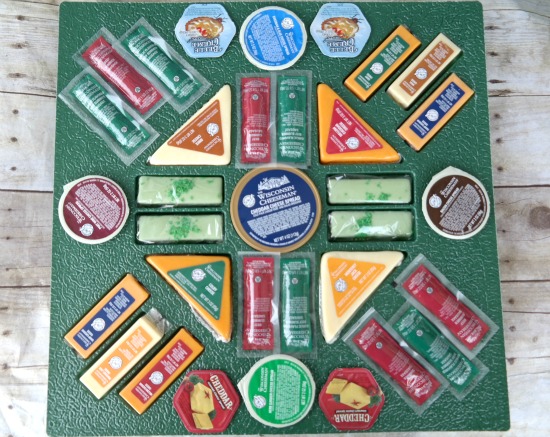 Inside this assortment you'll find: Mellow and Sharp Cheddar Cheese, Brick Cheese, Monterey Jack Cheese, Colby cuts; Cheddar Chese, Monterey Jack Chese, Colby Cheese Wedges, 10 All-Beef Sausages (Garlic and Original); Cheddar spread, Tangy Cheese Spreads, Mini Spreads and 4 Mini Mint Tortes. Wow!!! That's a lot of delicious tasting snacks and appetizers!
I decided to split up my assortment in half. Yes, you really do get that much! I sliced up all of the meats and cheese and placed them onto two different serving trays. To add to them…I bought some crackers and fresh seedless grapes to go along with all of the goodies. These are the perfect finger-food and snacks for your holiday appetizer trays.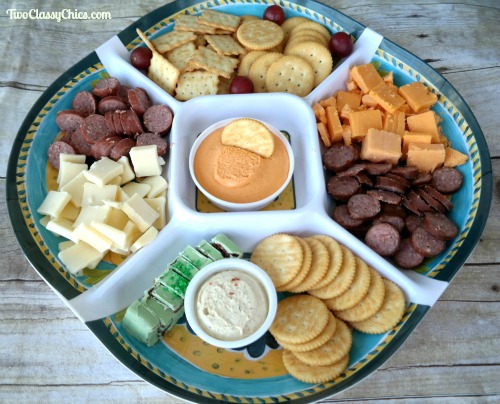 I served one tray at our little pre Thanksgiving Day party (the evening before Thanksgiving) that was just a dinner party for 6 adult guests. I served the second tray on Thanksgiving at our family holiday dinner party. I had plenty of goodies by dividing the assortment in half for two dinner parties!
Every item is individually packaged so if you wanted to make up smaller gift sets and place the items into gift bags for gift-giving…you certainly could! Second, you get plenty of the different cheeses, meats and cheese spreads to go around!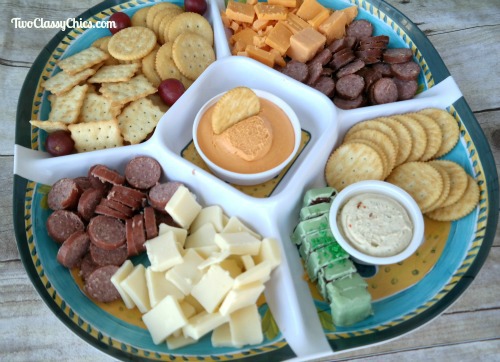 At both of my holiday get-togethers everyone raved and raved about this assortment! Everything tasted fresh and was flavorful. Everyone seemed to gravitate to their personal favorites and by the end of the party…nothing a drop was left. Nope…Nothing! As a party hostess, I find buying assortments like this to be quick, easy and affordable! A grocery store would of charged me an arm & leg for all of these different products if purchased separately. I love the convenience!
Head on over to the Wisconsin Cheeseman and take a look at all of their foodie gifts and assortments. I know you'll love what you see!
Giveaway: One lucky winner is going to win The Big Show Food Gift Assortment just like the one that I got to review from the Wisconsin Cheeseman. Value $54.99.
NOTE: This item will NOT arrive in time for Christmas!!!
Giveaway Details: This giveaway is open to residents of the US ONLY age 18 and over. Please read our Terms of Service & Disclaimer Policy before entering. This giveaway will close on December 22nd, 2016 at 11:59 pm EST time. No purchase necessary to enter or win.

Disclaimer: The Classy Chics are not responsible for delivery of any giveaway items won from this blog. We are not responsible for injury or mis-use of any products won from the The Classy Chics Blog. Please read our Terms of Service & Disclaimer Policy before entering our giveaways. Thanks!