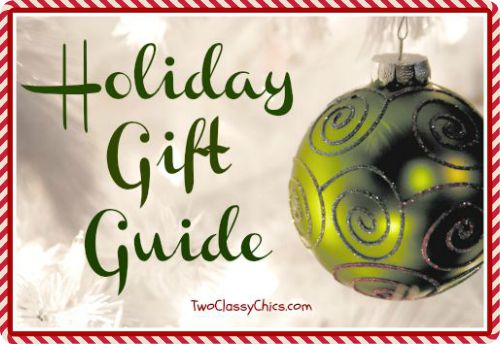 The holiday season is upon us and soon our mailboxes will be filling up with all those lovely greetings from friends and family. I not only enjoy receiving them, but I also love to send them out. I usually wait until the last minute, but this year I'm on top of it thanks to Zazzle.com. I recently went online and designed my card and those beautiful little greetings arrived on my doorstep a few days ago.
If you haven't heard of Zazzle before, let me give you a quick rundown of what this online mecca of creativity is all about. Zazzle is a marketplace where you can custom design nearly anything including watches, scarves, clutches, iPhone cases and more. What's really special is that for the holiday season, Zazzle has added hundreds of designs of holiday cards already available for you to choose from. There are endless designs to select from. Everything from whimsical and dreamy to formal or funky, there is a design to help you spread good cheer to the ones you care about the most.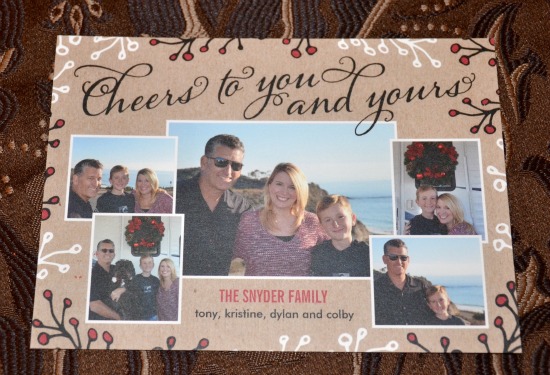 I have typically used another service for making my cards in the past, but I definitely was excited to give Zazzle holiday cards a try this year. I had a tough time deciding what type of card I wanted to choose (flat card, folded card or die cut card), but once I did, it was fairly easy to customize it to meet my needs. I chose flat card with a design that allowed me to upload five photos on the front. You can also choose the kind of cardstock the card is printed on and I chose the signature matte (this is the standard choice), but you have many other choices from semi-gloss to linen or even a metallic finish.
We went camping at the beach recently and we thought it would be great to take some photos there—we bought a travel trailer this year, so those pictures represented the new adventures we had in 2015. The pre-made templates are a breeze to use and you even have the option of taking it a little further and totally customizing it to meet your needs. I was able to complete my card design in about an hour, which isn't bad when you consider what took me the longest was choosing design fit our family the best.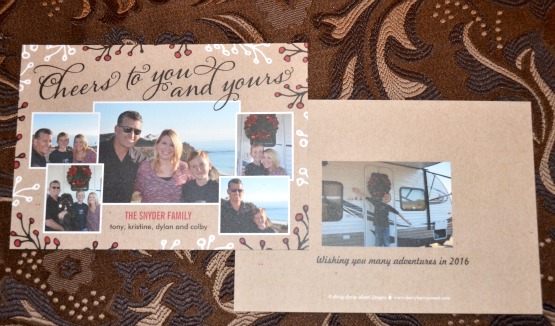 My cards arrived and I was so pleased at the look of them. The quality is top-notch, the cards look and feel great and most importantly, they card is totally "us." It's less formal, festive and fun, which really represents our family. I'm even thinking about going back online to Zazzle to order some holiday stamps and labels (yes, they do that too). The possibilities are endless when you create your own custom greetings on Zazzle.
The cards range in price depending on the type of card and paper you order, but the range seems to fall in the $1.00 to $2.00 range per card on average. Of course, Zazzle currently is promoting some extra great deals right now, so get online and start creating your holiday happiness now!

Disclaimer: Kristine has personally reviewed the product listed above. She has not received any monetary compensation for her review but did receive a free product to try out so she could evaluate and use it for her review. Her thoughts & opinions in this review are unbiased & honest and your opinions may differ.