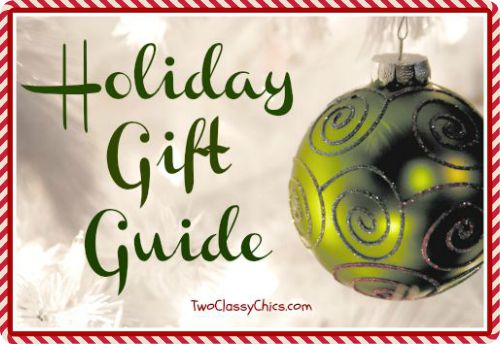 This year I'm really excited to be including Guylian Belgian Chocolate in our annual Holiday Gift Guide! For the past several years I've been buying their Rich & Creamy Belgian Chocolate Truffles and giving them as gifts throughout the holiday season. My mother and mother-in-law rave about those truffles and have requested them every year as part of their holiday gifts!
Guylian Artisanal Belgian Chocolates has been making fine chocolates since 1958 and are considered to be premium chocolates. These chocolates are made in Belgian and are sold to chocolate lovers in more than 100 different countries around the world.
Artisan chocolates are the perfect gift to give to any chocolate lover on your holiday list. Not only that, they are the perfect hostess gift, secret-santa office gift, coaches gift…whatever kind of gift that you may need! You can wrap up the boxes and add a bow…or just place the box of chocolates in a gift bag and go!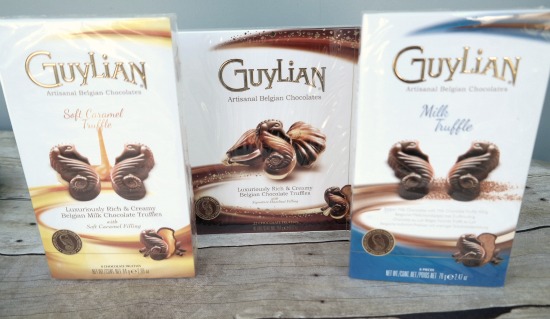 For this review I received three complimentary boxes of Guylian chocolates to try out for all of you. I have to admit…I have tried their signature hazelnut filled truffles before but the other two are completely new to me.
* Guylian Artisanal Belgian Chocolates – Milk Truffle
* Guylian Artisanal Belgian Chocolates – Soft Caramel Truffle
* Guylian Artisanal Belgian Chocolates – Belgian Chocolate Truffles with Hazelnut Filling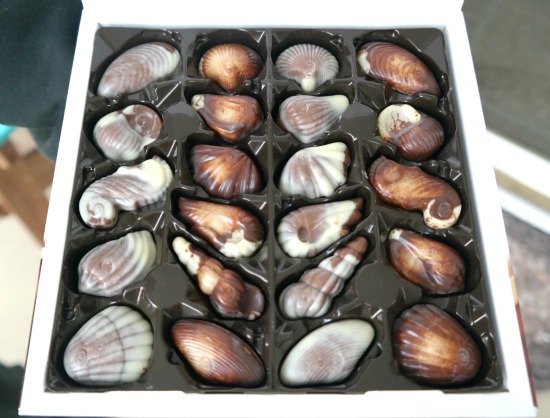 The Marbled Chocolate Truffles are an experience for the senses. These truffles are the perfect blend of white & dark Belgian chocolate and white & milk chocolates. The marbling allows the chocolate's message, it's luxuriously creamy texture and the rich decadent taste to be fully appreciated. In the center is the creamy signature hazelnut filling which makes them pure heaven to enjoy! These were my favorites!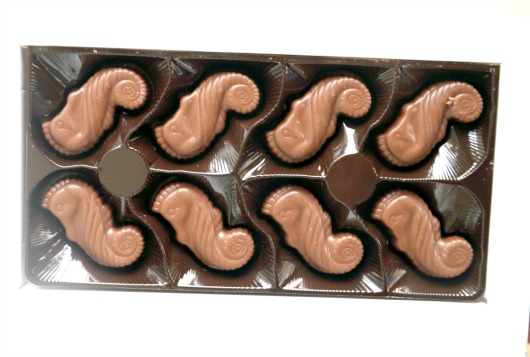 The Milk Truffles are a combination of Belgian milk chocolate with milk chocolate truffle filling. I love that these little bite-size chocolate seahorses just melt in your mouth…giving you instant chocolate pleasure! My mother and adult daughter chose these as their particular favorites!
The Soft Caramel Truffles are luxuriously rich & creamy Belgian milk chocolate truffles with a soft caramel filling. They are also bite-size and done in an adorable seahorse shape. These were my husband's personal favorites and he ate almost the entire box to himself!
Reader's Discount Coupon: Get 10% off your purchase before 12-31-2015 by shopping at the GuylianChocolates online store. Use coupon code Chocolate10 during the checkout process.
You can find Guylian during the holidays at retailer's like: TJMAXX, Marshall's, Home Goods, Walgreens, ROSS and Tuesday Morning!
Giveaway: One lucky winner is going to win the same 3 boxes of truffles from Guylian that I got to review. I guarantee, you're going to love them!!!
Giveaway Details: This giveaway is open to residents of the US ONLY age 18 and over. Please read our Terms of Service & Disclaimer Policy before entering. This giveaway will close on December 30th, 2016 at 11:59 pm EST time. No purchase necessary to enter or win.

Disclaimer: The Classy Chics are not responsible for delivery of any giveaway items won from this blog. We are not responsible for injury or mis-use of any products won from the The Classy Chics Blog. Please read our Terms of Service & Disclaimer Policy before entering our giveaways. Thanks!