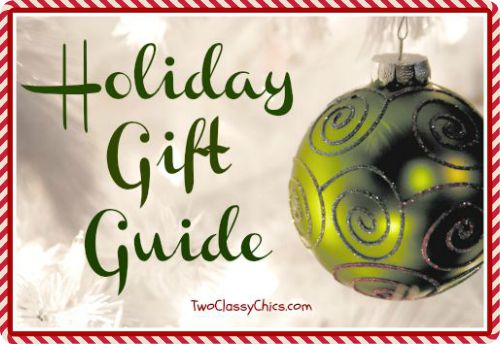 A little bit Western, a little bit Rock n' Roll, and a whole lot of Boho Chic…introducing the gorgeous leather and pearl jewelry by Vincent Peach!
Vincent Peach rounds up an array of beautiful gifts for the festive holiday season! Known for his custom, one-of-a-kind creations of rare south sea, golden and black pearls, these unique works of art include: necklaces, bracelets, earrings and a brand new assortment of rings all handmade and intertwined with leather, antique coins, artifacts and fossilized accent pieces. Showcase items incorporate: pave diamonds, rare sleeping beauty turquoise, delicate Mediterranean coral and a host of precious gems hand-crafted with gold and silver metalwork and Peach's signature corded leathers.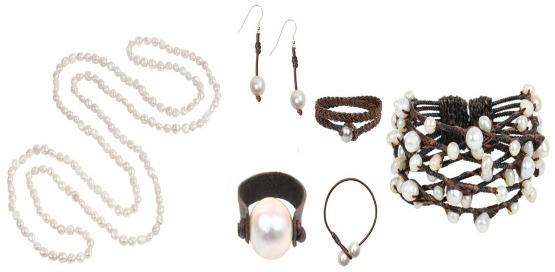 The Vincent Peach Collection has been worn by an elite list of celebrities from Music, Television and Film, including: Miranda Lambert, Carrie Underwood, Taylor Swift, Florida Georgia Line, Steven Tyler, Alice Cooper, Harry Connick Jr., Sandra Bullock, Reba McIntyre, Connie Britton, Julia Louis-Dreyfus, and Kathy Lee Gifford —just to name a few.
For this review I received the Vincent Peach Sunset Pearls Necklace which is 62″ long. I love the length on this single strand of freshwater pearls because it can be worn many different ways! Plus, it's super affordable at only $76.00 which makes it great for gift-giving this holiday season.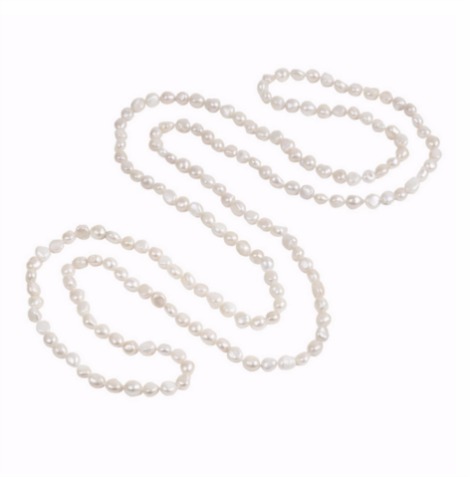 An excellent quality pearl necklace will be "weighty" in it's weight and this one certainly is…but not too heavy where it would bother you while wearing it. Each freshwater pearl was hand-strung and hand-knotted. It's an endless strand of pearls so there is no clasp to fumble with!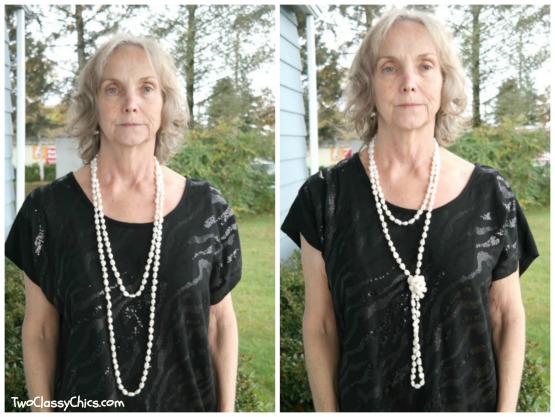 I love that these freshwater pearls are not your traditional perfectly round pearls. I think these look so much more natural and organic. I love nature-inspired jewelry and this strand of pearls is absolutely GORGEOUS!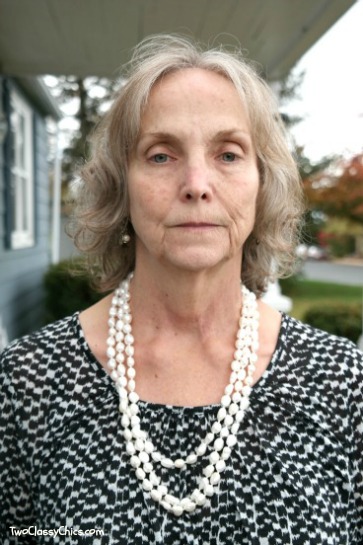 You can wear them long at the 62″ length, doubled or tripled up. If you have a small enough neck…you could wear them quadrupled up in a choker-style. I personally love wearing them tripled up for dressy occasions and single or double for my more casual occasions. I love how they look and when you are wearing them, you feel like a million bucks!
You can find this great holiday gift-giving idea at Vincent Peach along with other gorgeous gift ideas too!
– Thanks Mom for modeling for me!

Disclaimer: Shelly H. has personally reviewed the product listed above. Shelly has not received any monetary compensation for her review. Shelly did receive a free product to try out so she could evaluate and use it for her review. Her thoughts & opinions in this review are unbiased & honest and your opinions may differ. Thanks!