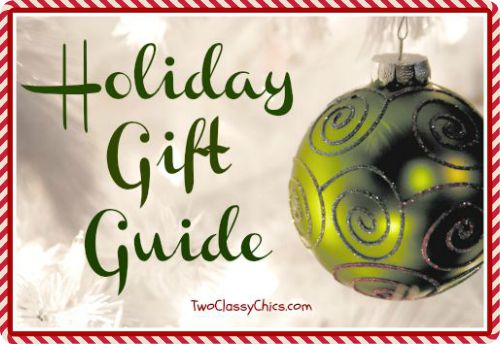 Every year when the holiday season rolls around…I find at least five power tools listed on my husband's gift list. You see, he's a licensed HVAC supervisor, plumber, electrician and rental property manager. He manages a team of employees who go out and remodel rental properties and they do all of the maintenance for those properties too. On top of that, we are remodeling a 50 year old home.
RYOBI has been one of his go-to power tool suppliers. He buys a lot of their tools and loves them for their high-quality, technical features and how well they perform. Before this review…he said he owns at least a dozen other tools from RYOBI.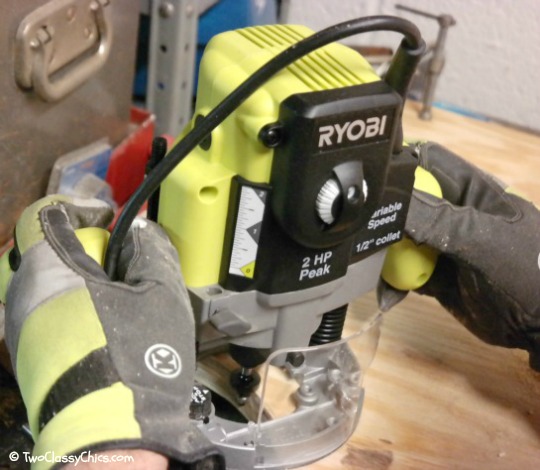 For this review my husband received the 2 Peak HP EVS Plunge Router from RYOBI. This was on his holiday wish list for this year and he got it a little bit early! This router features a 10 AMP Motor and comes with the RYOBI 3 Year Limited Warranty.
Product Includes:
* RE180PL1G Router
* 1/2″ Collet
* 1/4″ Adapter
* Operator's Manual
* Additional accessories are available for purchase
Note: My husband did go out and buy some accessories to go along with it. He purchased a router bit set for around $70.00 to go with it.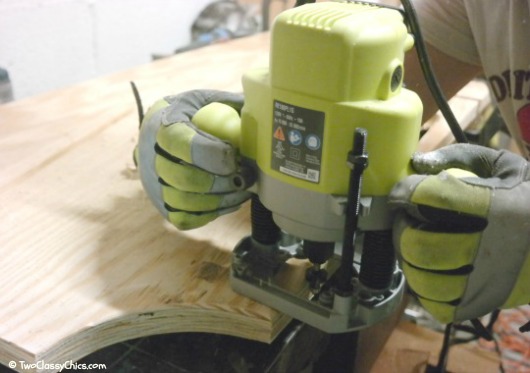 Product Features:
* Motor: 120V AC, 2 Peak HP
* No Lead Speed: 10 AMP 15,000-25,000 RPM
* Collect Size: 1/2″ with 1/4″ Adapter
* Plunge Depth: 0-2″
* Weight: 8.5 lbs.
Hubby's Thoughts: If you are new to using routers…a router will go over the edges of your cut wood and will smooth it out and contour the edge. The plunger portion will plunge into the center of your wood and do the same design work. Basically, a router does the finishing details of your woodworking project (before sanding).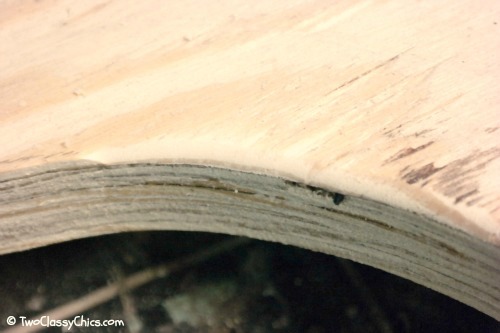 This router has enough power to do any project you may be working on. It's easy to operate, well-balanced, the lock to the plunger is easy to locate and operate, fit's comfortably in your hands, medium-weight with heavy-duty performance, depth gauge is easy to located and read, base is sturdy, the adjustable variable speed control is located in the front for easy access and it has a bit locking pin for easier bit replacement.
Overall, my husband is extremely impressed with the performance of the RYOBI Plunge Router. It's everything he expected it to be and more! He said the quality is really impressive and the router is affordably priced. He would highly recommend this router to others for their home improvement and woodworking projects.
You can purchase the RYOBI Plunge Router at HomeDepot.com.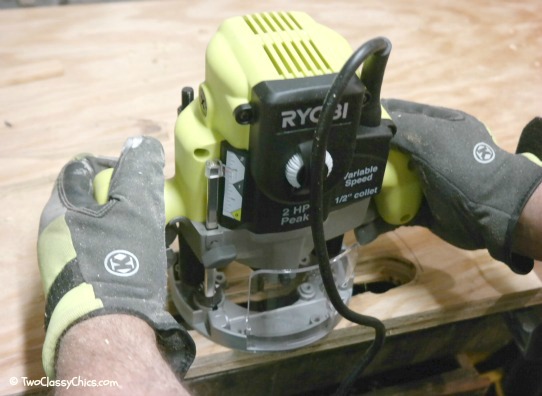 Here are some other great power tool gift ideas for this holiday season:
1. The RYOBI 18V ONE+™ Lithium-ion Starter Combo Kit (P825) is ideal for the beginner who needs the basics. The kit includes a drill with a screwdriver bit, a circular saw and blade, a dual chemistry charger, one 18V ONE+ ™ Compact Lithium-ion Battery and a tool bag. ($79)
2. A RYOBI 18V ONE+ 4 Piece Super Combo Kit (P883) is the perfect gift for someone looking to take the next step in building their workshop. It includes a drill with screwdriver bit, circular saw with a blade, reciprocating saw with a blade, flashlight, dual chemistry charger, two 18V ONE+™ Compact Lithium-ion Batteries and a tool bag. ($179)
3. The RYOBI 18V ONE+™ Compact Drill/Driver Kit (P1811) features the most compact RYOBI 18V Drill with a powerful motor that performs as well as a full sized drill. This kit also includes two 18V ONE+™ Compact Lithium-ion Batteries, a one-hour Dual Chemistry Charger and a Tool Bag. ($99)
4. The DIYer who has a workshop full of tools will be thrilled with the innovative technology behind the RYOBI AirStrike line of tools: they're BATTERY-powered pneumatics, so you don't need a compressor, hose or gas cartridge. The RYOBI 18V ONE+ 16g AirStrike Straight Finish Nailer (P325) is part of the line. It's a terrific tool to tackle a variety of projects around the home – from fascia and trim to tables and chairs. ($179)
You can learn more about these gift ideas by visiting RYOBI Tools online and check out the RYOBI Holiday Headquarters for great how-to videos, tools and project ideas to get you started.

Disclaimer: Shelly H. received a complimentary sample of the product featured in this post. No monetary compensation was received. Regardless, Shelly's thoughts, opinions and words are 100% her own, unbiased opinion. Your opinion may differ. Thanks!