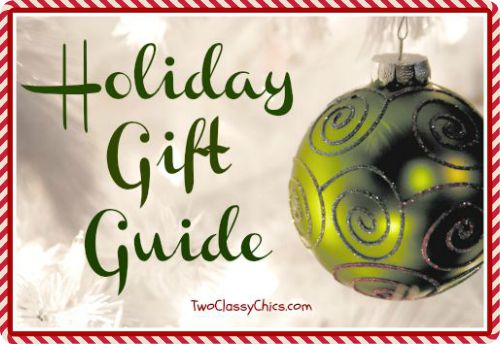 I'm super excited to have Dorcy in the Two Classy Chic's Holiday Gift Guide again this year! If you are unfamiliar with  the lighting company called Dorcy Direct, they sell hundreds and hundreds of indoor and outdoor lighting products. When you shop at Dorcy Direct you will find motion sensing lighting, flashlights, flood lights, path lights, battery operated ceiling lights, camping lanterns, headlights, spotlights and so much more! They're truly your one-stop lighting super store!
For this particular review my husband received the Dorcy Rechargeable Power Bank Lantern to check out for all of you. This battery-operated lantern is loaded with all of the features you would ever need or want in a portable lantern!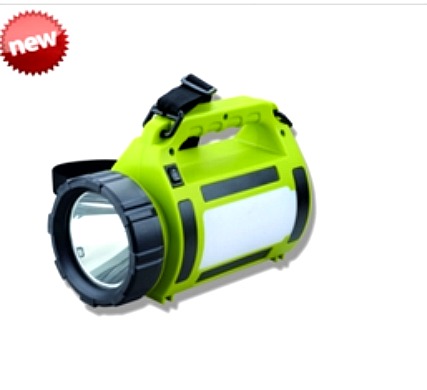 Product Features:
* USB Rechargeable
* USB Power Bank Output
* Spotlight – Area Light
* Emergency Flasher Light
* 700 Lumens
* Lithium-Ion Rechargeable Battery Included
* Water Resistant
* USB Cell Phone Charger
* White Lighting Control Switch
* Emergency Flasher Switch
* Power Display Indicator
* Easy-Grip Carrying Handle
* Flat Bottom for Table-Top Use
* Strap, USB Cable and Instruction Manual Included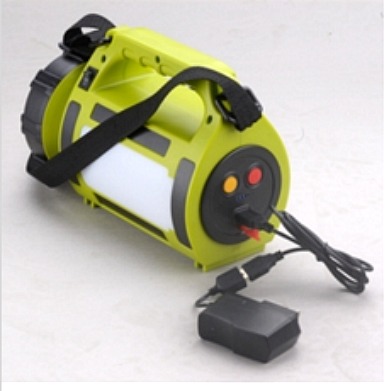 We live in the northeast and 3 hours from the Atlantic coast. We get hit year-round with nasty storms, including hurricane, tornadoes, ice storms and blizzards. We often experience power outages and weather emergencies.
It's important to us that we have several great rechargeable lanterns and flashlights on hand. When we lose our power, we use them non-stop until power returns. If you are an emergency candle user…I suggest you stop as those are a fire hazard and these lanterns are a much safer option.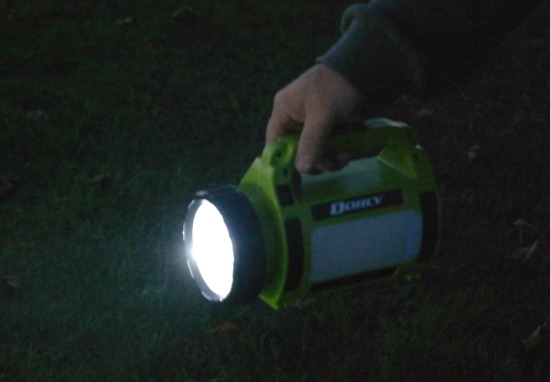 The Rechargeable Power Bank Lantern is loaded with a bunch of great features! I love that while it's semi-big in it's size…it's still light-weight (weighs only 1.11 lbs.) and really easy to use. I can carry it around or place it on a tabletop or counter. There are two different "white light" settings (high and low) and then there is that fantastic red light (emergency flasher light) that you can use during emergencies.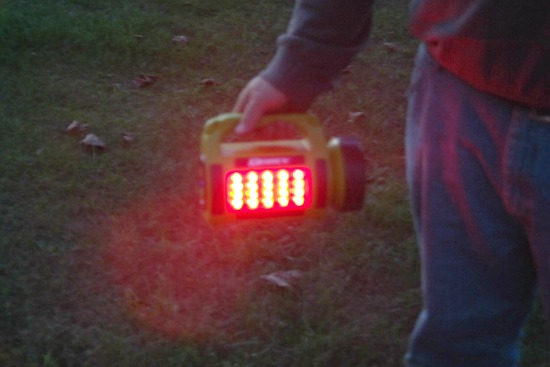 One of the best features about this Power Bank Lantern is the USB port so that you can recharge up your cellphone, ipod, iPad or  Android Tablet. The run-time on this lantern is fantastic too! If you run it on the high light setting you'll get about 3 hours. If you run it on the low light setting you'll get about 8 hours. That's really good for a lantern of this size and power.
Back in early October we took our new lantern outside in the middle of the night. It's pitch black outside with no nearby street lights. As you can see with my 2 nighttime photos…we got great light output with this lantern. It really lights up a large area!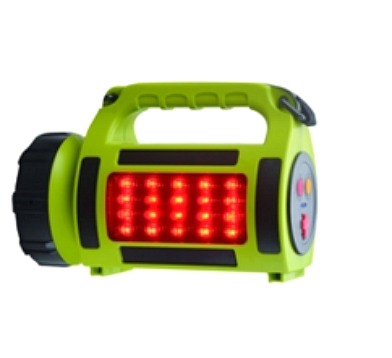 We are very pleased with this new Rechargeable Power Bank Lantern with 700 Lumens from Dorcy. We all need to have multiple lanterns and flashlights in our homes, cars, places of business, recreation vehicles, boats and so forth. This item would make a fantastic holiday gift for anyone on your holiday gift-giving list!
Love this lantern but looking for one with a built-in speaker? If so, check out my previous review on the USB Rechargeable Speaker Lantern by Dorcy. It's another Must-Have in my book!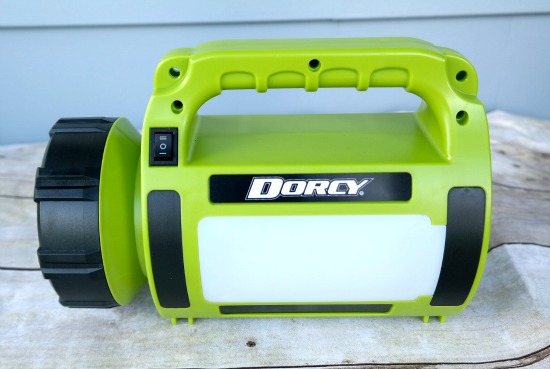 You can purchase the Dorcy International 41-1081 Rechargeable Power Bank Lantern with USB Input/Output
directly from Amazon for a really great price!
* This post contains affiliate links. If you make a purchase, we may or may not receive a small commission which helps to support this site. Thank you!
Giveaway Details: This giveaway is open to residents of the US ONLY age 18 and over. Please read our Terms of Service & Disclaimer Policy before entering. This giveaway will close on December 14th, 2015 at 11:59 pm EST time. No purchase necessary to enter or win.
Giveaway closed!!!!

Disclaimer: Shelly H. has personally reviewed the product listed above. Shelly has not received any monetary compensation for her review. Shelly did receive a free product to try out so she could evaluate and use it for her review. Her thoughts & opinions in this review are unbiased & honest and your opinions may differ. Two Classy Chics is not responsible for delivery of any giveaway items won from this blog. We are not responsible for injury or mis-use of any products won from the Two Classy Chics Blog. Please read our Terms of Service & Disclaimer Policy before entering our giveaways. Thanks!