One of the things I love about the holiday season is that I finally have the time to get into my kitchen and bake up a storm! Every time the season rolls around I will make & bake at least a dozen different types of holiday cookies!
Today I'm sharing a recipe with all of you courtesy of Coco Joy that I think you're going to love!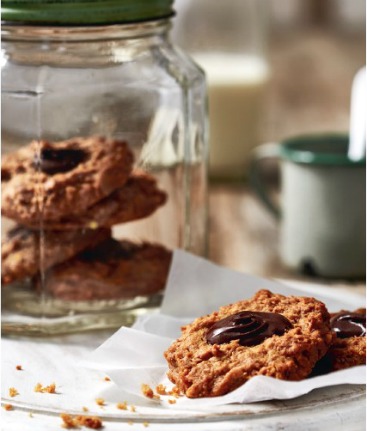 Peanut Butter Cookies Recipe
¼ cup Coco Joy Coconut Oil
2 Eggs, lightly beaten
1 cup Desiccated Coconut Flakes
2 tbsp. Brown Rice Flour
1 ½ cup Peanut Butter
1 tbsp. Coco Joy Coconut Milk
¼ tsp. Sea Salt
100g Dark Chocolate, cut into chunks
¾ cup Sugar
Preheat oven to 320 degrees Fahrenheit, and line a baking sheet with baking paper.
Combine Coco Joy Coconut Oil and coconut in a small frying pan over medium heat.
Cook, stirring often, until coconut is light golden brown. Set aside to cool for at least 10 minutes. In a large bowl, combine peanut butter, white sugar, coconut sugar, eggs, Coco Joy Coconut Milk, brown rice flour, and salt; stir until completely combined. Add coconut mixture, mix well.
Drop by tablespoon onto prepared baking sheet. Press a chunk of chocolate onto each cookie. Bake until cookies are golden on the bottom, 10-14 minutes. Let cool on baking sheet for a few minutes before transferring to a rack to cool completely. Store in an airtight container.
* This post contains affiliate links. If you make a purchase, we may or may not receive a small commission which helps to support this site. Thank you!