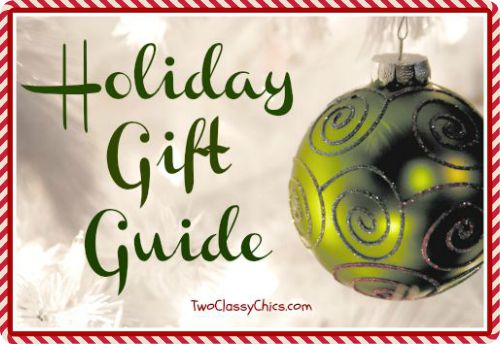 Five years ago when we bought our home I insisted that my husband put in some outdoor light. During the nighttime hours…it's pitch black outside from the lack of street lights. On top of that, we like to entertain a lot outdoors and often times our little family get-togethers run into the night.
We decided to put in a few motion-detecting outdoor lights and updated our deck and porch lighting. One thing we've been working on lately is adding some new outdoor solar lighting. With that said, not all outdoor solar lighting is created equally!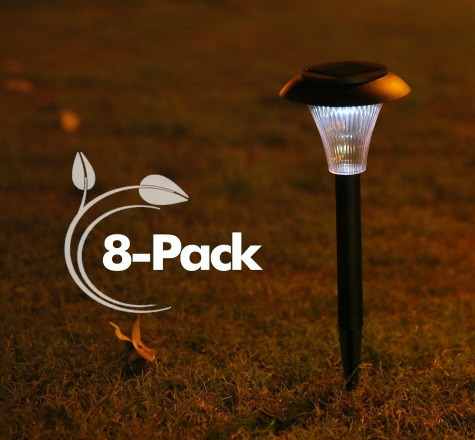 Recently I had the opportunity to review the Ohuhu Solar Garden Lights which come 8 in a pack. These solar lights can be used to light up areas around your deck, porch, sidewalk, driveway, around the pool or place a few in your garden. They have multiple uses around your home!
These outdoor solar lights run off of rechargeable batteries that are powered by the sun. There is no electricity to pay for and no wiring needed. You simply assemble them and place them into the ground and yes…the batteries are included!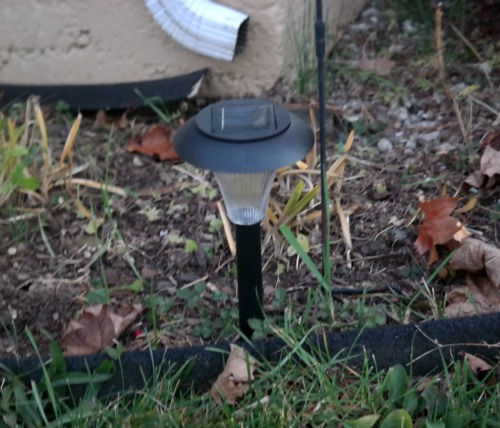 Once the sun goes down the solar lights will automatically turn on and when the sun comes up in the morning…they will turn themselves off. They will illuminate for up to 8 hours with a full charge (this all depends on how much sunlight you get during the day) so you'll want to place them in sunny areas around your home.
They all come nicely packaged in one box. You'll read the included instruction sheet to assemble the 3-pieces together. Once done, turn the switch on and place them outdoors. It's really that easy!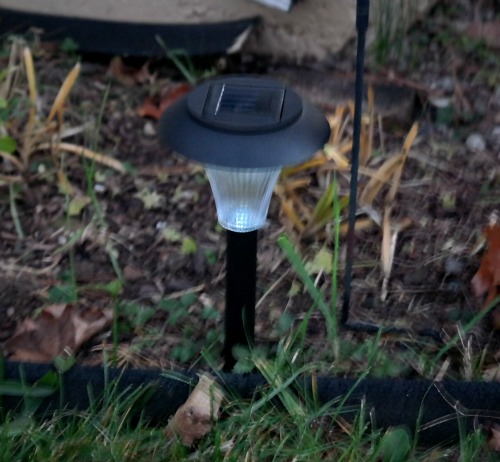 When it gets dark outside…you'll see your beautiful new solar path lights giving off a gentle glow. They are not overly bright but not dim either. Just perfect for those who want a little glowing light around their home. We placed our new lights around a walkway near our front porch.
The holidays are coming and now is the time to add some outdoor lighting around your home. Not only that…just about everyone that I know could use and would appreciate a new set of outdoor solar lights for the holidays this year. What a great holiday gift to give!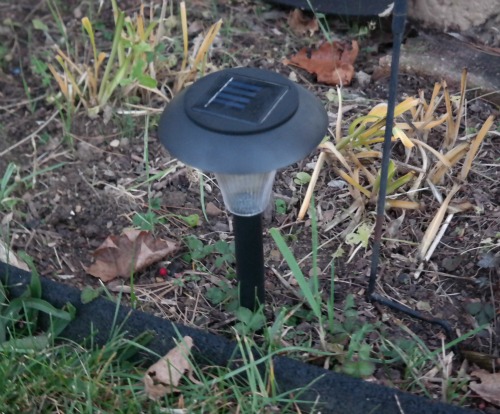 You can buy the Ohuhu Garden Lights – 8-pack Solar Path Lights for Path, Patio, Deck, Driveway and Garden
directly from Amazon at a fantastic affordable price.
* This post contains affiliate links. If you make a purchase, we may or may not receive a small commission which helps to support this site. Thank you!

Disclaimer: Shelly H. has personally reviewed the product listed above. Shelly has not received any monetary compensation for her review. Shelly did receive a free product to try out so she could evaluate and use it for her review. Her thoughts & opinions in this review are unbiased & honest and your opinions may differ. Thanks!