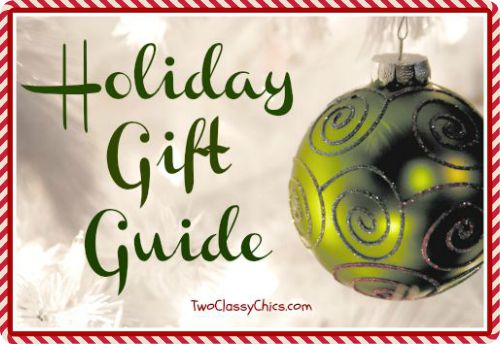 If you've been following this blog for the past few months you'll already know that I became a grandmother for the second time back on September 5th of this year. It had been a long 6 1/2 years between grandchild #1 and grandchild #2. Baby Jaxon is the perfect little addition to our family.
Princess Gia was 6 months old during Christmas 2009 and I wanted a special gift for her to give to her mother. I bought a necklace and pendent set that had her name, birth date and birthstone. I wrapped it up and when Christmas arrived…it was given to my daughter from my 6 month old little grand daughter. To this day…my daughter treasures that necklace.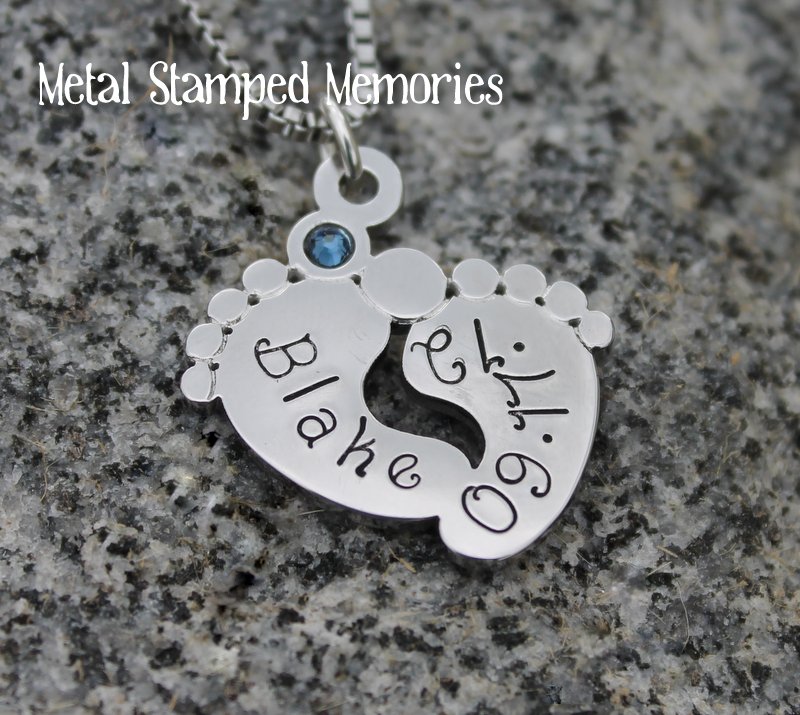 Fast forward 6 years and now she's had baby #2 who was born this past September. I wanted to stick with that same tradition of having a specially-made necklace with pendant made for her. Well, mission accomplished and I'm excited to tell you about the company that I found!
Metal Stamped Memories makes all kinds of beautiful jewelry and keepsakes. You can get custom-made pieces in sterling silver, gold and aluminum. They make & sell floating lockets, engraved keepsakes & necklaces, ornaments, memory rings & earrings and so much more!!!
For this review I received the Baby Footprints Birthstone Pendant with 20″ stainless steel box chain to review for all of you. As soon as I took it out of the package…I gasped at it's beauty! Seriously, the pictures on their site and the ones in my blog post do it absolutely no justice!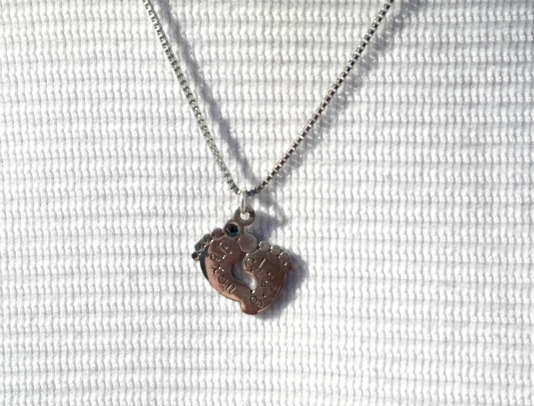 When ordering this piece you can select your choice of birthstone and font. Once you have selected them…you simply choice your personalization. I chose to have the name Jaxon and his birth date put onto the baby footprints pendant…along with the birthstone for the month of September. The ordering process is super simple and I appreciate that! Sometimes with personalized gifts you have to jump through a gazillion hoops & options to get what you want. Not with this company and I love that!
This metal stamped personalized keepsake necklace is absolutely GORGEOUS!!! It's extremely well-made and the name & date stamping is crisp & clear. Everything about this necklace is top-notch quality! On top of that…it's affordable at only $35.00.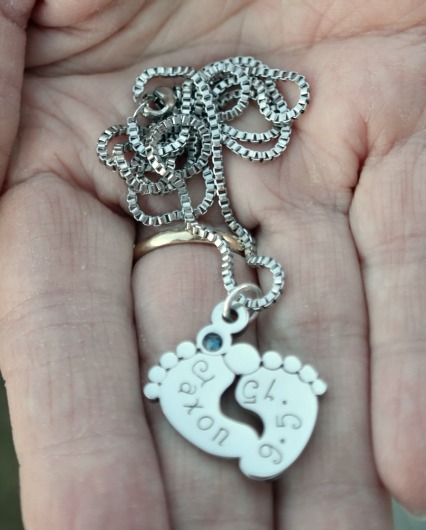 I had my mother model it for the photos (sorry I had a hard time capturing really good pictures) and after the modeling session…I wrapped it up in a beautiful gift box. I'm going to have baby Jaxon give it to his mother for Christmas this year. Yup, the same thing that I did 6 years ago will finally be repeated this year! I know my daughter is going to love & treasure this necklace forever!
Head on over to Metal Stamped Memories and check out all of their beautiful handmade jewelry and keepsake items. I think you'll love this company and all of their items make the perfect holiday or new mother gift!
Giveaway: One lucky winner is going to win a Baby Footprints Birthstone Pendant!
Description: A shiny stainless steel baby footprints pendant is personalized with a name and or/date on each footprint. Each foot can be hand stamped with up to 8 characters of text. Choose a Swarovski crystal to remember your baby's birth or loss month. The pendant is about an inch in size and comes with a 20 inch stainless steel box chain. Value: $35.00
NOTE: WE DO NOT GUARANTEE DELIVERY BEFORE THE HOLIDAY!!!
Giveaway Details: This giveaway is open to residents of the US ONLY age 18 and over. Please read our Terms of Service & Disclaimer Policy before entering. This giveaway will close on December 15th, 2015 at 11:59 pm EST time. No purchase necessary to enter or win.

Disclaimer: Shelly H. has personally reviewed the product listed above. Shelly has not received any monetary compensation for her review. Shelly did receive a free product to try out so she could evaluate and use it for her review. Her thoughts & opinions in this review are unbiased & honest and your opinions may differ. Two Classy Chics is not responsible for delivery of any giveaway items won from this blog. We are not responsible for injury or mis-use of any products won from the Two Classy Chics Blog. Please read our Terms of Service & Disclaimer Policy before entering our giveaways. Thanks!