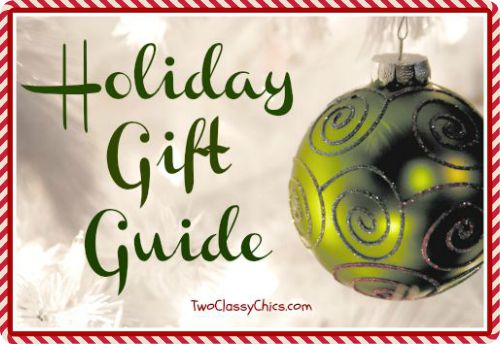 Just breathe. That's all it takes to experience the transformative power of pure lavender and peppermint essential oils, thanks to a new aromatherapy starter kit from GuruNanda. This giftable set has everything needed to transform any space from blah to spa in moments. Along with the essential oils, it features an ultrasonic diffuser with a color changing light to add visual element to the experience.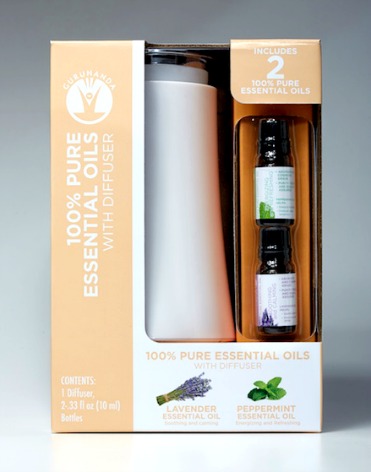 The starter set includes:
* 100% Pure Essential Lavender Oil – has a calming influence and is great for insomnia and muscle relaxation.
* 100% Pure Essential Peppermint Oil – is invigorating and is thought to help with respiratory issues, headaches and nausea.
* Ultrasonic Diffuser – features 3-color changing LED light and UL adapter cord.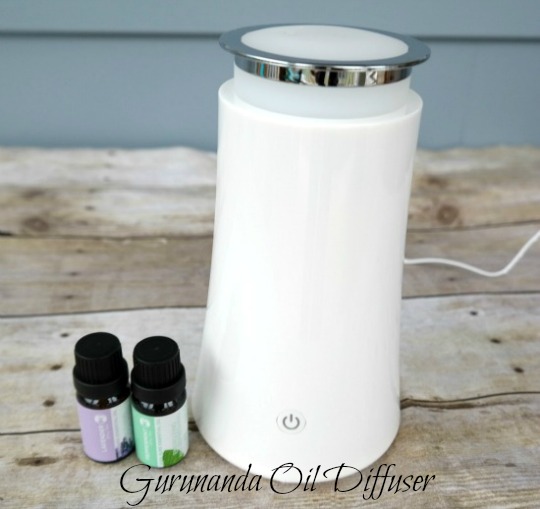 How it Works: The ultrasonic technology breaks the oils into millions of microparticles and releases them into the air, activating the therapeutic properties of their botanical ingredients. Place a little bit of water into the unit along with a few drops of essential oil. You can use one or combine both of the essential oils included in the kit. Plug it in and let it go to work!
I love how whisper quiet this ultrasonic diffuser is! You never hear it running and during the evening I love having the relaxing color-changing lights to help set the mood. The unit doesn't take up a lot of space and I can move it all around my home. I like having it in the family room during the day and in the bedroom during the evening.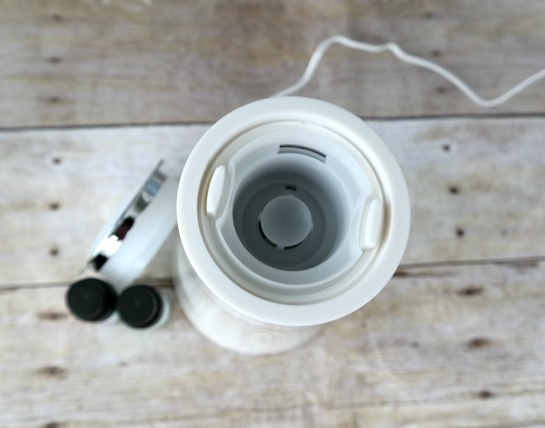 The fragrances are NOT over-powering and it puts a light, but noticeable scent in the air. The essential oils are "true" meaning that the lavender smells like lavender and the peppermint smells like peppermint! I find the lavender to be relaxing and soothing…the peppermint to be invigorating and energetic!
* This post contains affiliate links. If you make a purchase, we may or may not receive a small commission which helps to support this site. Thank you!
The GuruNanda Essential Oils Diffuser makes a great holiday gift for anyone on your gift-giving list! Plus, you'll want to pick up one for your own home too!

Disclaimer: Shelly H. has personally reviewed the product listed above. Shelly has not received any monetary compensation for her review. Shelly did receive a free product to try out so she could evaluate and use it for her review. Her thoughts & opinions in this review are unbiased & honest and your opinions may differ. Thanks!