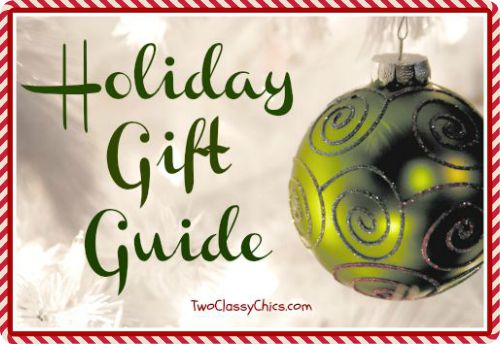 Like most people…I love decorating my home for the various holidays, especially for Christmas. While I don't go overboard, I do like to decorate the inside and outside of my home. Every year, I update my collection of holiday decor with a few new pieces.
Recently I was introduced to Decobreeze who has some of the prettiest holiday decor items that I've seen in a long time! In addition to holiday decor, they have your basic home decor accessories too!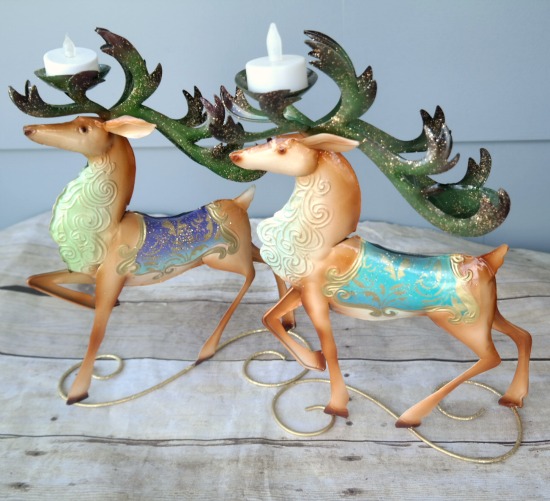 For the review I received the Peacock Reindeer Tealight Holders to check out for all of you. Each reindeer is made out of light-weight metal that has been hand-painted & beautifully embossed.  Each of them will hold 2 tealight or flameless tealight candles.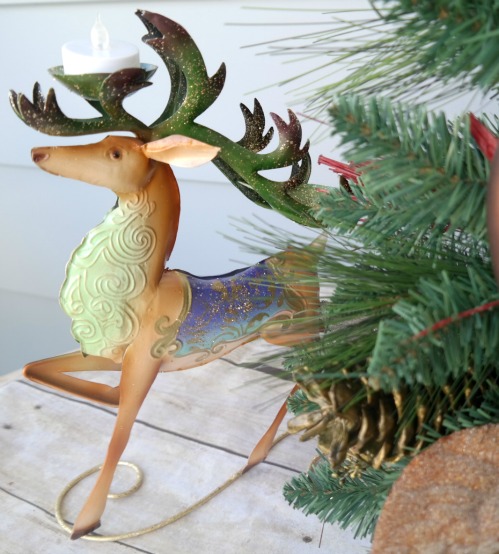 They are a really nice noticeable size of about 12″ tall. You can place them together or separate them up. They look nice on a table top, mantle, shelf, buffet table or place them around your Christmas tree.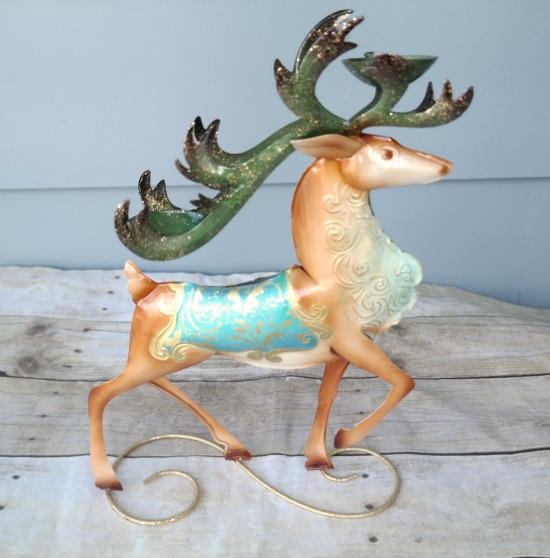 These reindeer are really unique looking! They each have gold sparkly glitter on their antlers, the candle holder cups and on their decorative painted saddles. That glitter adds a nice elegant touch! They look so regal if you ask me and definitely a showstopper piece!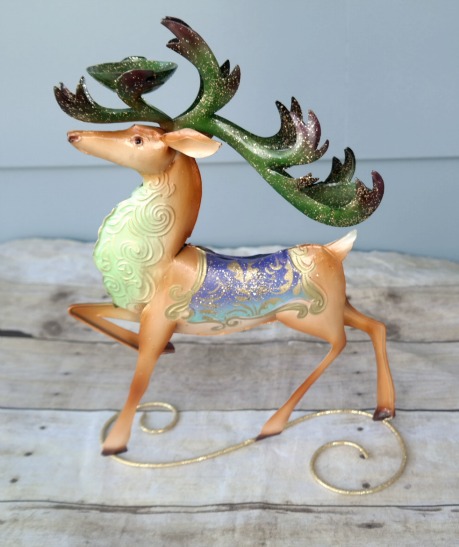 Once I get my Christmas decorations out later this month I think I'm going to place them around my Christmas tree. I decorate mostly in a coastal & beach theme and I love the turquoise and purple colors on these reindeer which will mix in nicely with my holiday decor. But then again…perhaps they will sit on my buffet table in my dining room. Just not sure yet…they are so pretty!
Head on over to Decobreeze and check out all of their holiday home decor and take a peek at their every day decor pieces too! I think this is a great store to do some shopping for yourself and of course, to pick up some gifts for the people on your holiday list!
* This post contains affiliate links. If you make a purchase, we may or may not receive a small commission which helps to support this site. Thank you!

Disclaimer: The Classy Chics are not responsible for delivery of any giveaway items won from this blog. We are not responsible for injury or mis-use of any products won from the The Classy Chics Blog. Please read our Terms of Service & Disclaimer Policy before entering our giveaways. Thanks!