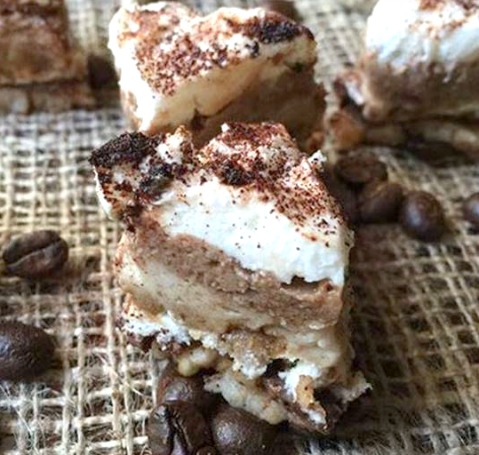 Treats and desserts aren't off-limits if you're aiming for a healthy diet this festive season. You just have to choose carefully. Finding alternative ways to enjoy your favorite desserts during this festive season without expanding your waist line may be easier than you thought. Element snacks (ranging in price from $27-$54 USD) offers all-natural dessert products that the whole family will enjoy. ELEMENT Snacks are available in dark chocolate, milk chocolate, strawberry yogurt, and vanilla orange, ELEMENT achieves the ultimate balance between health and delectable taste.
Below is a delicious low calorie recipe for a delicious Tiramisu Desert using ELEMENT Snacks.
Dairy-Free and Soy-Free Tiramisu Recipe
1 Element Dark Rice Cake
White Wine
3-4 Biscoff Cookies
Cashew Milk Salted Caramel Clusters
Organic Crispy Cocoa Cookies
Rice Pudding
Coco whip
Lemon Juice
Espresso coffee
Bottom layer: Prepare a container and pour 4 TBS of White wine and put Dark Chocolate Element Rice Cake and let it absorb (you can add more wine if you wish).
Place Biscoff Cookies soaked with 1 tbs espresso coffee on top. Add Cashew Milk Salted Caramel Cluster. Add Organic Crispy Cocoa Cookies. Mix Rice Pudding with 1 tbs espresso coffee. Add Coco whip and lemon juice (Mascarpone layer).
Chill the container in a fridge, at least 48 hours, and move to a freezer 1-2 hours before serving. Enjoy.