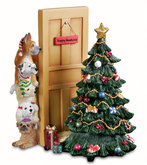 The countdown to Christmas has begun and now is the time to pick up your holiday home decor and holiday gifts. For me personally, I am avoiding the offline retail stores as much as possible as I don't feel like fighting for a parking spot nor standing in long checkout lines.
The majority of my holiday shopping is done online. I can find unique gifts and decor items at price points that I just love! I mean really, why go out and fight the nasty crowds if you don't have to, right? Right!
Today I want to talk to all of you about HomenYard.com. We've been working with that company for almost a year now and have loved everything that I've ever gotten. If you are unfamiliar with them, they sell all kinds of home decor items, garden items, collectibles, holiday decor and of course…gifts for any occasion.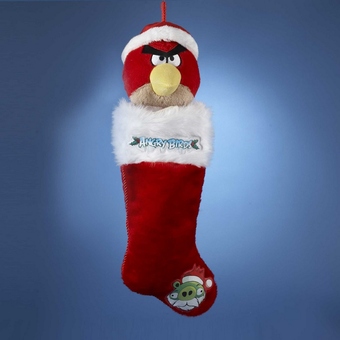 The company sent me their Angry Birds Christmas Stocking for this review and it is adorable! My 15 year old nephew loves the Angry Birds game and has several items that he has collected over the past 2 years. This is a stocking with the Kurt Adler Angry Birds plush head.
It is a really nice size and super soft! You can really stuff a lot of goodies inside it which is what I will be doing this year. I am going to load it up with items for my nephew and give it to him at Christmas!
This is an extremely well-made Christmas stocking that is trimmed up nicely with braided red cord that runs along the sides. There are 2 Angry Birds appliques that decorate the front of the stocking and on the top of the plush head is a hanging loop. You can hang it by the fireplace or place a suction cup on one of your windows and use it as a holiday window decoration. Cute, Cute, Cute!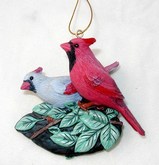 Head on over to HomenYard.com and take a look around. It is a great store to pick up some holiday gifts and/or home decor items. You can also follow the company on Facebook so that you are up-to-date on new product arrivals and current sales specials.

Disclaimer: Shelly H. has personally reviewed the product listed above. Shelly has not received any monetary compensation for her review. Shelly did receive a free product to try out so she could evaluate and use it for her review. Her thoughts & opinions in this review are unbiased & honest and your opinions may differ. Thanks!