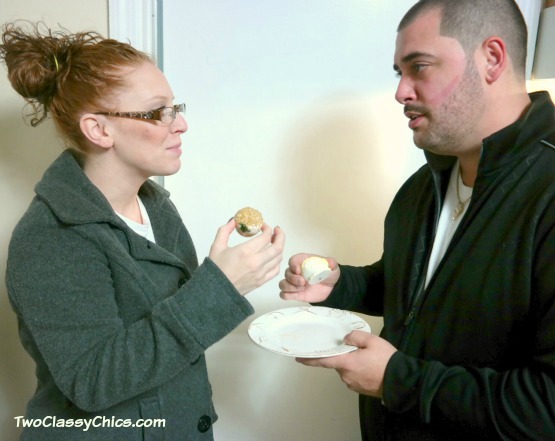 Can you believe that Christmas is only 27 days away?  Within the next several weeks we've got two major holidays: Christmas and New Year's Eve/Day. Wow, that's a lot of parties to host and/or attend. I absolutely love this time of the year and I'm looking forward to hosting several pre-holiday and holiday parties as the season gets into full swing.
Last weekend I decided to host a casual pre-holiday party. The majority of my parties are informal & casual but my annual New Year's Eve party is always formal. I find that while people like getting dressed up for the holidays, they also enjoy a more laid-back and casual feel too. Plus, casual themes always make it easier on the hostess too! Here are some of my holiday party ideas, party tips, etc. that I used for my party.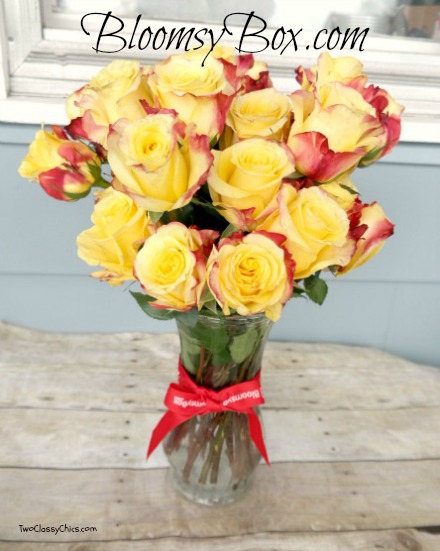 For my recent party I used a fresh floral rose bouquet that I got from BloomsyBox. I love their subscription service which delivers fresh flowers to your home every month. This is fabulous for people like me who are always hosting parties and family get-togethers. I plan my "events" around my delivery time and it saves me from running out, fighting crowds and getting flowers locally. When my delivery arrives…I simply place them into a vase and I'm done. Table centerpiece in a flash.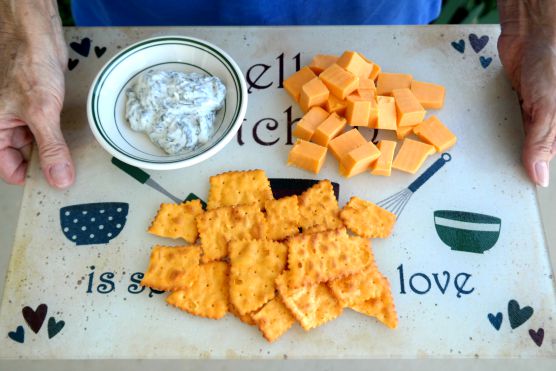 When it comes to serving trays for my finger foods I like to use tempered glass cutting boards which double as a cutting board and serving tray. They save space in my kitchen and I think they make a beautiful appearance on my buffet table for cheese, crackers, fruits, tea cakes, bologna, etc. Plus, when you are done using them for the night…just place them on the lower rack in your dishwasher to clean them! I own 6 of these tempered glass cutting boards and LOVE using them as serving trays. This particular one shown in the photo above I got from Personal Creations.
Next…the theme for my adult holiday party was basically strawberries and champagne. I thought it was festive to say the least and everyone enjoys some great tasting freshly dipped strawberries and champagne cocktails…right? Of course they do! With that said, I was pressed for time and I'm not really good at making delicious confections like that…so I got some delicious Champagne Strawberries from Shari's Berries. I love how all of the work is done for me and they are delivered straight to my front door. Take them out of the shipping carton, place in the refrigerator and they were ready to go for my party the very next day.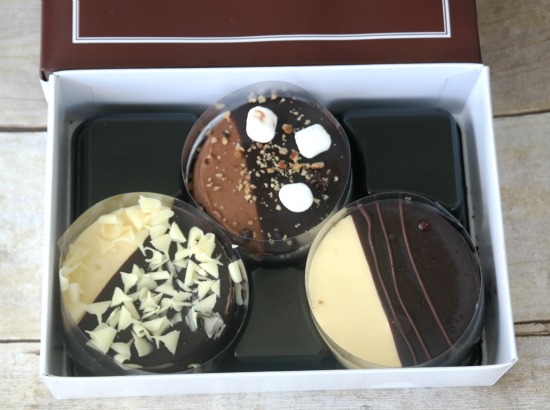 Another thing I love about ordering delectable party treats from Shari's Berries is that they have other goodies besides strawberries! Plus, if you're not ready to use your treats right away…you can place them into the freezer until needed. Check out the Dipped Cheesecake Trio that I also got and served to my party guest. These miniature cheesecakes can be sliced down into 6 little servings…which are the perfect sized portions for holiday parties. Plus, each is a different flavor so guests can select the flavor that they would like.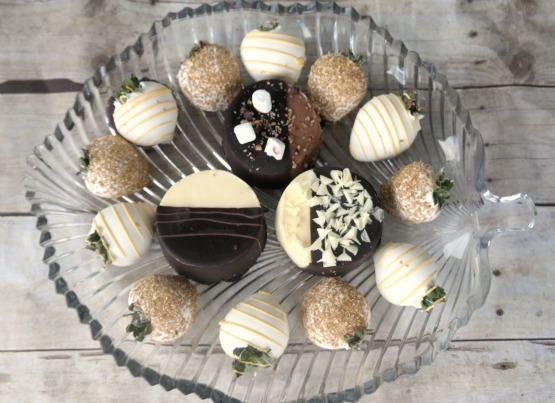 One of the things I like to do is pick up clear glass serving trays throughout the year when I find them on clearance. The reason I like the clear glass ones is because I can use them with any theme or casual/formal holiday party that I'm planning. Heck, you can use them with everyday dinners too! When you buy colorful designs…you limit yourself on when you can use them. In addition, I go for glass…I don't opt for expensive porcelain, lead crystal or china. I guess you could call me frugal but the glass serving tray I am featuring above is one I picked up last year on clearance for only $4.00. As you can see…it was the perfect serving tray for our strawberries and miniature cheesecakes!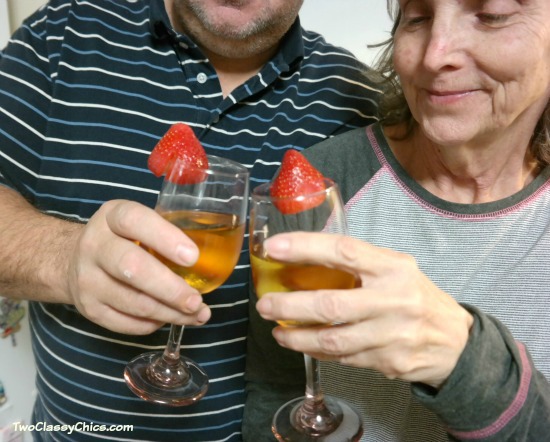 My next tip for all of you is this…If you're going to serve cocktails it's equally important to offer non-alcohol beverages or mocktails to your guests. Not everyone in attendance is going to go for an alcohol beverage! Furthermore, don't over-do it on the liquor. We only buy enough alcohol for each guest to have 2 drinks. We don't load up so they can get hammered. As a host…it's your responsibility to make sure your guest leave your home in a "non-drunk" state!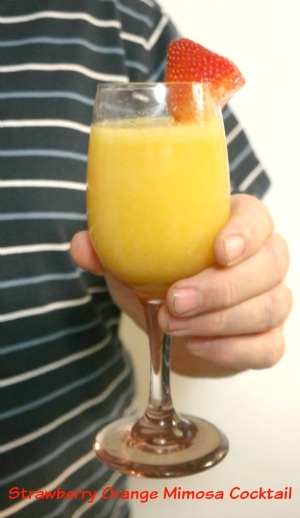 We served a gingerale mocktail that was garnished with fresh strawberries to the guests who didn't want alcohol. The guests who wanted an alcohol-based cocktail enjoyed Orange Mimosa Cocktails that were garnished with fresh strawberries. Both of these beverages worked back to our theme!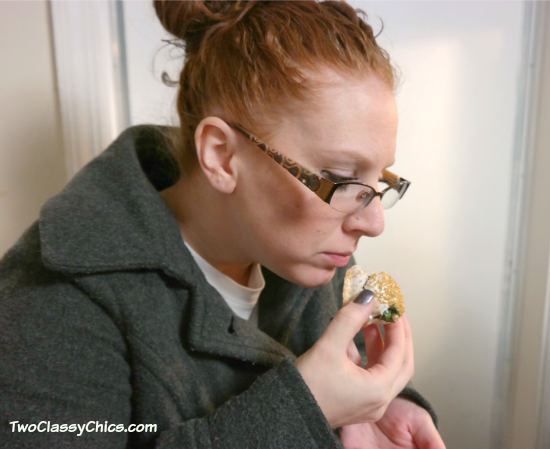 Finally…keep the mood light and carefree! Don't worry about being the party hostess! Don't bury yourself in the kitchen preparing food and drinks! Keep things casual and low-key. Get out there and mingle with your guests and have a good time! In addition, it's NOT about having the biggest and best party in town! It's about being with your friends and family and having a good time together. I find that the smaller the party, the better!
Don't worry, not everything will be perfect and there's nothing wrong with that!
* This post contains affiliate links. If you make a purchase, we may or may not receive a small commission which helps to support this site. Thank you!

Disclosure: Some complimentary samples were received and used at my pre-holiday party from some of the companies mentioned in this post. No monetary compensation was received. Regardless of samples being receiving, my opinion is 100% my own…unbiased opinion!