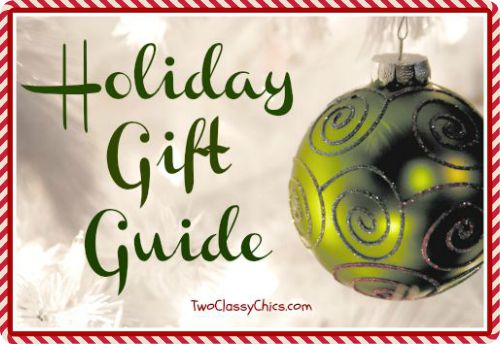 As socially responsible giving grows in popularity, many people find themselves wondering which products actually impact society or where they can find them. Lack of knowledge is often the reason people do not increase their socially responsible shopping.
The 2015 World Vision Gift Catalog contains more than 250 poverty-fighting gifts, ranging in price from $16 to $39,000, that improve the quality of life for struggling children and families in the U.S. and around the world. This holiday season, you can give help where it is most needed and receive beautiful handcrafted jewelry for yourself or for your loved ones.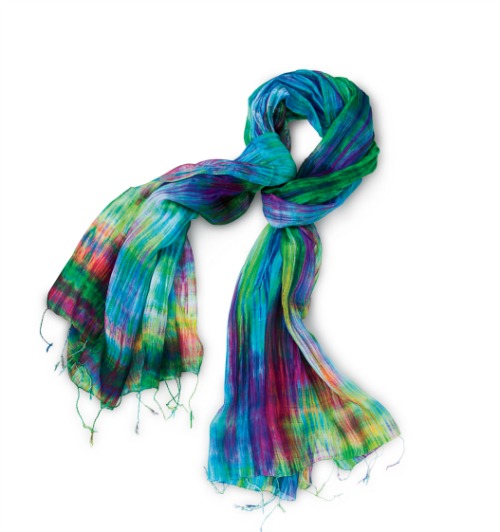 One of the beautiful gifts currently available is the Royal Silk Scarf. This gorgeous silk scarf adds color to the holidays and supports the needs of children and families worldwide. The luxurious silk is woven by Vietnam's Ma Chau villagers, who receive sustainable income through their craft.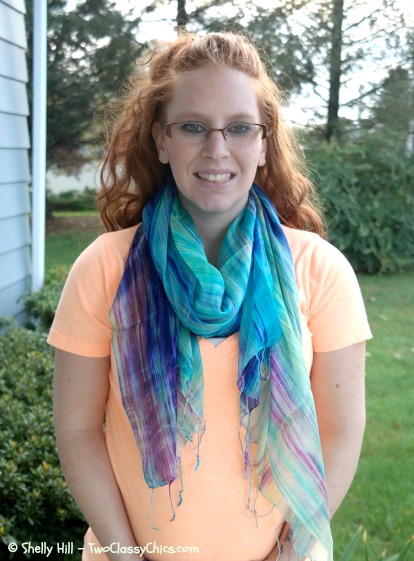 This beautiful silk scarf is done in striking jewel-tone colors of deep purple, royal blue, turquoise, grass green, lime green and magenta. Due to all of the color-tones which make up this scarf…you could wear it with anything in your wardrobe.
One of the things I absolutely LOVE about the scarf is that it's sheer and light-weight. I can wear it year-round and I love it's longer length which allows me to wrap it many different ways. The fringe on each end really enhances it's overall style and appeal. It's a real beauty!
Along with the Royal Silk Scarf…World Vision offers many other beautiful gifts such as:
* Silver Vines Cuff Bracelet from India
* Drops of Turquoise Necklace from Asia
* Hand-Carved Serving Spoons from Africa
* Capiz Shell Coasters from Asia
* Plus more!
You can also donate money in your name or in a gift-recipient's name to help people in need from all around the world. For example:
* Donate $100 and you can select #1317 which buys a goat and 2 chickens.
* Donate $370 and you can select #0719 which buys a sewing machine that is given to a woman to help lift her out of poverty.
* Donate $100 and you can select #0711 which buys a bicycle for a person who desperately needs the transportation.
All of the "donated" gifts that you can buy & select are meaningful and help to improve the life or lives of people in need all around the world.
You can learn more about World Vision and how the organization works & how they help others by visiting their site online. In addition, you can view the full 2015 Gift Catalog on their site too!
Giveaway: One lucky winner is going to win a Royal Silk Scarf just like the one I received for this review.
Giveaway Details: This giveaway is open to residents of the US ONLY age 18 and over. Please read our Terms of Service & Disclaimer Policy before entering. This giveaway will close on November 3rd, 2015 at 11:59 pm EST time. No purchase necessary to enter or win.

Disclaimer: Shelly H. has personally reviewed the product listed above. Shelly has not received any monetary compensation for her review. Shelly did receive a free product to try out so she could evaluate and use it for her review. Her thoughts & opinions in this review are unbiased & honest and your opinions may differ. Two Classy Chics is not responsible for delivery of any giveaway items won from this blog. We are not responsible for injury or mis-use of any products won from the Two Classy Chics Blog. Please read our Terms of Service & Disclaimer Policy before entering our giveaways. Thanks!