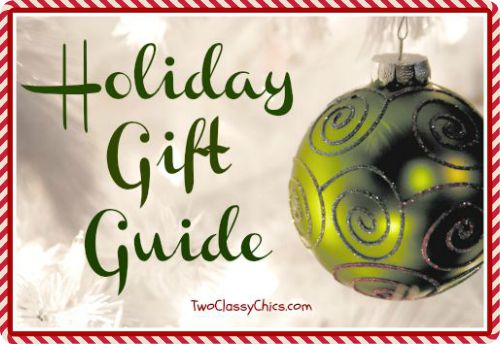 I'm super excited to have Dorcy in the Two Classy Chic's Holiday Gift Guide again this year! If you are unfamiliar with  the lighting company called Dorcy Direct, they sell hundreds and hundreds of indoor and outdoor lighting products. When you shop at Dorcy Direct you will find motion sensing lighting, flashlights, flood lights, path lights, battery operated ceiling lights, camping lanterns, headlights, spotlights and so much more! They are truly your one-stop lighting super store!
For this review we received the USB Rechargeable Power Bank LED Lantern to check out for all of you. I first want to tell you that I think EVERY home should have several battery-operated lanterns. Yes, they are great for those of you who go camping or spend a lot of time outdoors during the night…but storms are year-round and you never know when your power will be knocked out!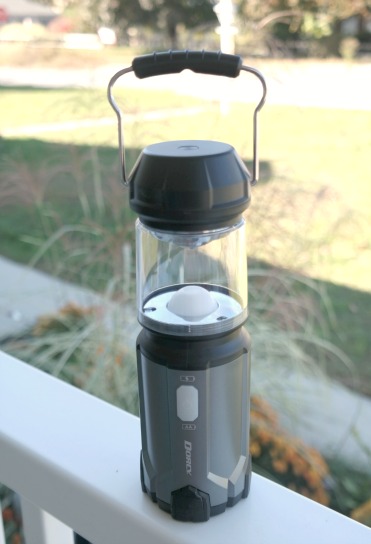 This USB Rechargeable LED Lantern has a lot of wonderful features!
* Input/Output Charging Capabilities
* USB Output for Emergency Cell Phone Charging
* Area Light
* 3 Settings: Bright, Normal, Low
* 5 Hour Run Time
* IPX 4 Water Resistant
* 250 Lumens
* Includes Emergency Battery Back-Up Feature
* Push Button Switch with Power Indicator
* Folding Carry Handle
* USB Ports Compartment (Micro USB & USB Port)
* Runs on 4 AA Batteries
Earlier this month our area got hit with 5 days of rain and some nasty thunderstorms to finish it all off. We were without electrical power for 10 hours and were miserable! This lantern really got a workout through those storms.
One of the things I like about it is that it has a slender-tall shape. It doesn't take up much space at all, unlike the typical fat-round lanterns that you often see. Second, it's very light-weight and has a carrying handle so you can carry it around, hang it up or sit in on a solid surface.
Next…I love the easy push-button function which is located right on the front of the lantern. Push once…you get bright light. Push twice…get normal light and push a third time and get low light. Hold the button down for 2-3 seconds and the lantern will shut off. How easy is that? Super easy!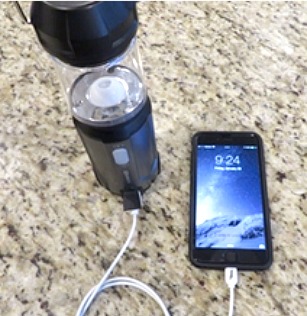 Finally, I love that we can use this lantern to recharge our cellphones which is absolutely vital to do during a power outage, especially an outage that lasts for several days where you don't have another power source to recharge them. It's important to keep your phone charged up for and during emergencies!
This is a fabulous product! The holidays are coming and I think this makes it the perfect gift to give to anyone on your holiday gift-giving list! It can be used for camping, night fishing, working outdoors during the nighttime hours, during emergency power outages and of course…nasty storms!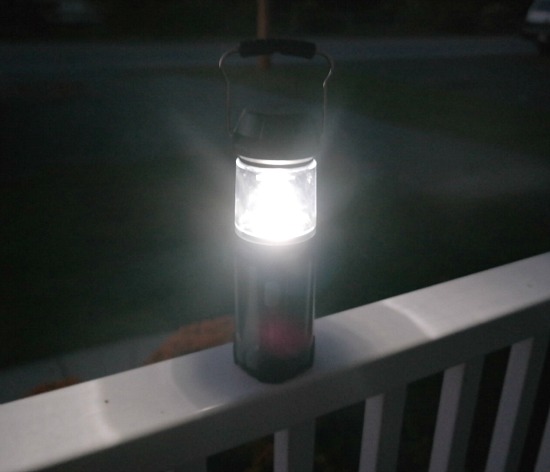 Head on over to Dorcy and take a look at all of their lighting products. We've always been impressed with their high-quality items that we've received over the years.
* This post contains affiliate links. If you make a purchase, we may or may not receive a small commission which helps to support this site. Thank you!

Disclaimer: Shelly H. has personally reviewed the product listed above. Shelly has not received any monetary compensation for her review. Shelly did receive a free product to try out so she could evaluate and use it for her review. Her thoughts & opinions in this review are unbiased & honest and your opinions may differ. Please read our Terms of Service & Disclaimer Policy before entering our giveaways. Thanks!