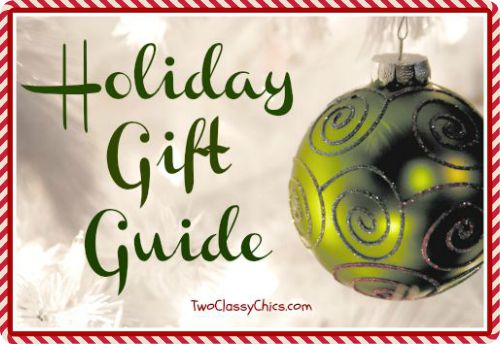 How many of you are gun owners? If you are…I sure hope that you keep your guns locked up or in a safe. That's part of being a responsible gun owner. As gun owners are ourselves…our guns are always kept secure.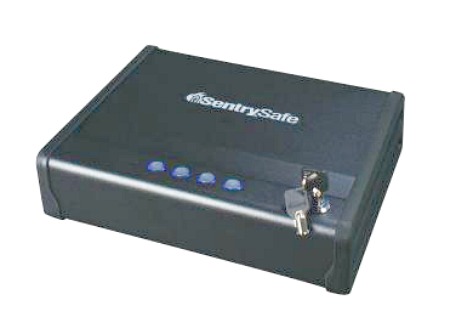 If you are looking for a new way to secure them…I would like to recommend the SentrySafe Quick Access Pistol Safe which we recently had the chance to review. It's a firearms safe that provides readily available access when needed in an emergency, but its pry resistant, solid steel construction helps prevent unauthorized access. In other words, keeps your guns out of the hands of children!
Hubby and I typically keep our guns locked up in a larger-sized SentrySafe that we own. With that said, we wanted something smaller that was portable and would hold a small handgun. This pistol safe is exactly what we were looking for.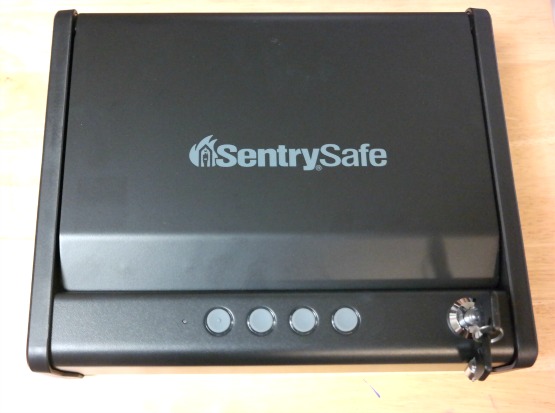 Product Features:
* Zero Feedback Electronic Lock
* Compression Gas Strut
* Engineered of Solid Steel
* Pry-Resistant Door
* Single Handed Access
* Quick & Whisper Quiet Entry
* Digital Lock with Override Key
* Portable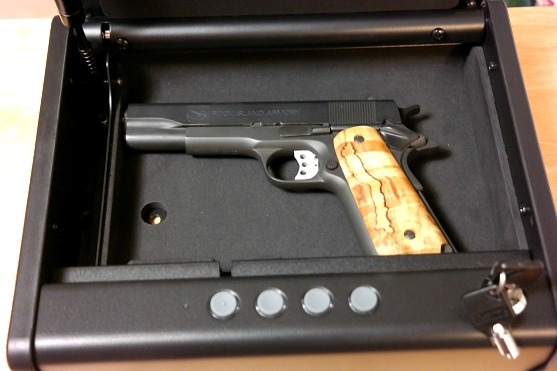 One of the things I love about this pistol safe is how easy it is to use! While it's easy…it would be hard for any unauthorized person to get into it. Next…we travel a lot! When we take our motor home up into the mountains this pistol safe can go with us. You can store it in a desk drawer, high up on a shelf, in a cabinet, underneath the bed, on a closet shelf…just about any where. Once you have it locked up and your guns secured inside…all is safe! Literally.
* This post contains affiliate links. If you make a purchase, we may or may not receive a small commission which helps to support this site. Thank you!

Disclaimer: Shelly H. has personally reviewed the product listed above. Shelly has not received any monetary compensation for her review. Shelly did receive a free product to try out so she could evaluate and use it for her review. Her thoughts & opinions in this review are unbiased & honest and your opinions may differ. Two Classy Chics is not responsible for delivery of any giveaway items won from this blog. We are not responsible for injury or mis-use of any products won from the Two Classy Chics Blog. Please read our Terms of Service & Disclaimer Policy before entering our giveaways. Thanks!