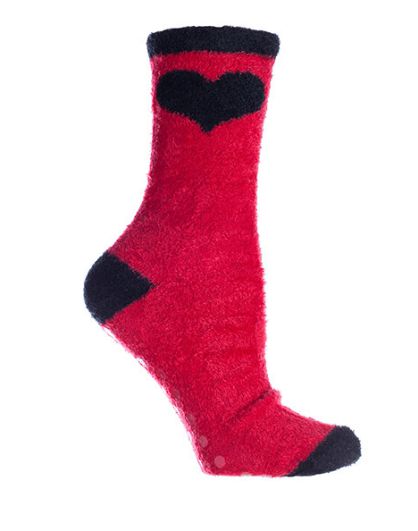 How many of you give or receive socks for Christmas? In my family, it's a tradition for me to get my husband, daughter and grandchildren new socks every year. Matter of fact, they look forward to getting new ones and disposing of their old ones.
Let me introduce you to Minx NY who sells some of the cutest socks and accessories that I've seen in a long time! They've got booties, hats, infused socks, knee-highs, scarves, slipper socks and more!
For this review I received 2 pairs of infused socks. One pair I gave to my daughter and the other pair I gave to my mother. Yes, I know it's a tad early…but regardless, both of them loved their new socks!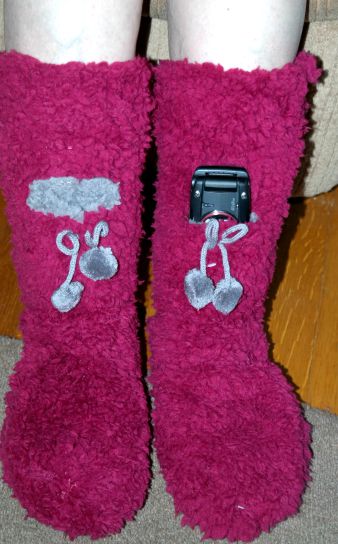 My daughter is always yapping on her cellphone so she got the Lavender Infused Slipper Socks with Cellphone Pocket. How clever is that? Super cool. These socks come pre-packaged in a little gift bag so they are all ready for gift-giving.
The slipper socks are infused with the scent of lavender, made out of super-soft 100% plush polyester and are machine wash, line dry. These luxurious socks have a pocket on the outside where you can tuck your cellphone into them which is super clever. They have fancy little pom-poms on them which enhance their fashionable style. Girls can wear them tucked under their pants or wear them pulled out, over-the-leg. Cute!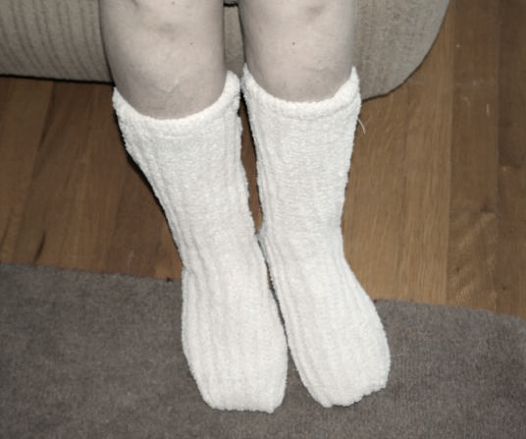 My mom selected the Kissables by Minx Lavender Infused Socks with Non-Skid Soles. They are some of the softest socks I've ever felt! They are made out of 98% polyester and 2% spandex. Machine wash and dry.
These socks are great for people like my 66 year old mother who need their socks to fit loser and have the non-skid soles on the bottom. Mom still gets around pretty good but has issues from time to time with sliding and falling. I will ONLY buy her slipper socks with non-skid soles to help prevent that.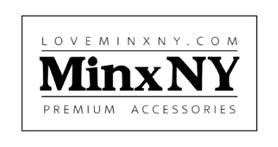 The girls really loved lounging around my house the day that I gave them the socks. We had a 2 hour "spa at-home party" and these socks were perfect for that! Their feet got a little pampering treatment and were super comfortable in the process.
Head on over to Minx NY and check out all of the adorable socks and accessories that they have to offer. We are super excited to be including this company in our annual Holiday Gift Guide this year!

Disclaimer: Shelly H. has personally reviewed the product listed above. Shelly has not received any monetary compensation for her review. Shelly did receive a free product to try out so she could evaluate and use it for her review. Her thoughts & opinions in this review are unbiased & honest and your opinions may differ. Thanks!