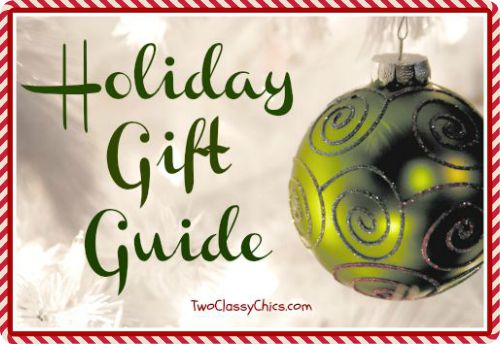 I love this time of the year but one of the things I don't enjoy about it is all of those colds, allergies, sinus infections and the flu that seems to go with it. Matter of fact, our local news station broadcasts every night what germs & colds are hitting our area. Blah. Depressing to say the least.
Every time I get sick or a member in my household gets sick…it seems like the first symptom we get is a stuffy nose and sinus pressure. Sometimes that facial pain can be extremely uncomfortable and keep you up for nights! I bet you can relate!
The product that I'm featuring today as part of the TwoClassyChics Holiday Gift Guide is one that I feel will make a great holiday gift. It's the gift of health and the gift to a good night's sleep!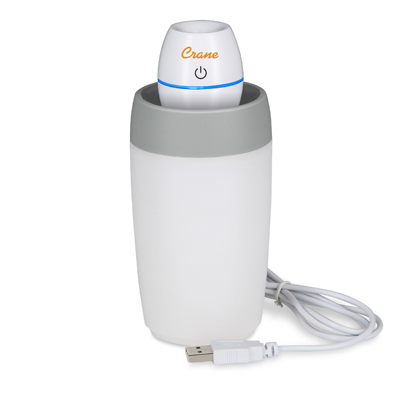 Let me introduce you to the new Ultrasonic Cool Mist Humidifier from Crane. This one product will help provide moisture in the air for easy breathing and give you a good night's sleep!
It's perfect for use at-home, in a dorm room, while traveling or at the office. It has a versatile power source which runs on USB or via electrical wall outlet. It's compact, light-weight and totally portable!
The Mini Travel Humidifier comes with everything that you need except for the water. It includes the portable water tank, 3 wick filters, the ultrasonic humidifier, AC adapter, travel base, carry bag and the operating manual.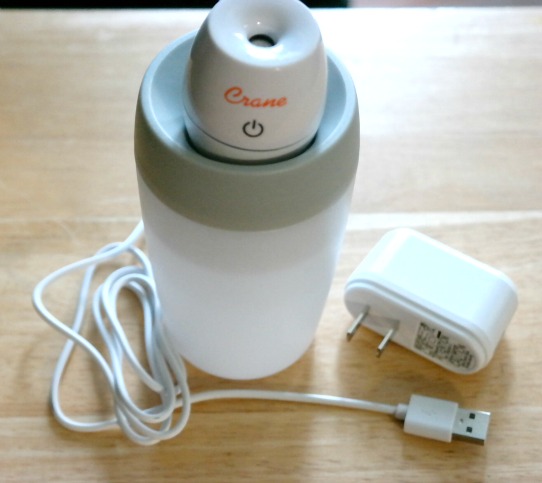 How to Use: Soak the wick filter for 5-10 minutes in water before using. Stick the humidifier into the provided portable water tank (or any standard size cup). Fill the water below the power indicator line. Do not fully immerse the humidifier under water. Plug it in and let it go!
One of the things I love about it (besides its compact size) is the simple fact that it's whisper quiet! It does NOT disturb you in any way while you are sleeping. Second, you can use it with any water, including tap water and you can use it with the included water tank or with any standard cup if you are traveling. It goes with you any where you want to take it!
We travel a lot and I've owned several different types of travel humidifiers. Some were okay but most…I didn't like. I can HONESTLY tell you that I love this product and it's the easiest one that I've ever used! It's fantastic!
You can learn more about this product and other humidifiers that Crane has to offer by visiting their site online. You can find it at Bed Bath & Beyond, Best Buy, Target and Toys R Us.

Disclaimer: Shelly H. has personally reviewed the product listed above. Shelly has not received any monetary compensation for her review. Shelly did receive a free product to try out so she could evaluate and use it for her review. Her thoughts & opinions in this review are unbiased & honest and your opinions may differ. Thanks!