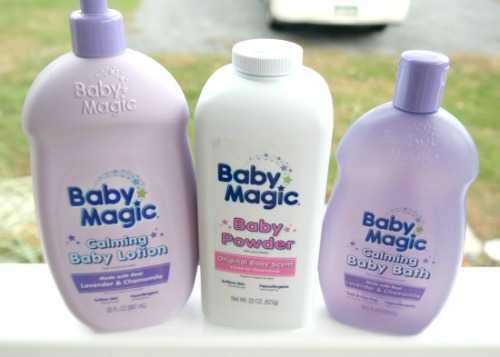 I've been a huge fan of the Baby Magic baby products for many years! I used them with my daughter and now I'm using them all over again with my grandchildren. I love how those products smell and more importantly, I love how they are gentle on baby's skin!
Are you a fan too? If so…I've got some great news to share with all of you! Baby Magic is hosting a special Spooky-Cute Halloween Costume Contest on their Facebook page and they're hosting a giveaway here on the Classy Chics too!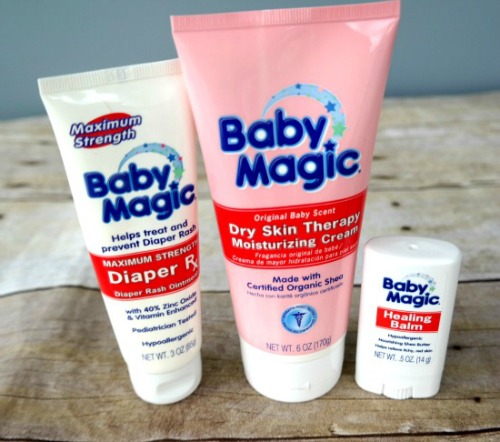 Baby Magic Costume Contest Info:
To enter the Baby Magic Spooky-Cute Halloween Costume Contest, participants must submit a photo of their child with #spookycutecontest, along with the submission form on the Baby Magic Facebook Page during the entry and submission period. The winner will be chosen by a panel of judges on the Baby Magic team and will be notified via email of their winnings.
As a big fan of the Baby Magic products…the company sent me several complimentary items to try out for all of you. I will admit up front, I already buy and use their Hair & Body Wash, Baby Lotions and Baby Powders. Have been a HUGE fan of those 3 products for many years and love them! With that said…this was our first time trying out the Maximum Strength Diaper RX Ointment, the Healing Balm and the Dry Skin Therapy Moisturizing Cream.
My 6 year old grand daughter still uses Baby Magic products. She has sensitive skin and they are the ONLY products that don't irritate her skin. My 7 week old grand son is also using the Baby Magic products. Like his sister…he has sensitive skin and has very dry patches in different places. On top of that…he has a moderate case of diaper rash. We been using the Diaper RX Ointment and the Healing Balm on him and I have to say…in just 4 days I've seen amazing results! Again…adding them to our must-have list!
* This post contains affiliate links. If you make a purchase, we may or may not receive a small commission which helps to support this site. Thank you!

Disclaimer: Shelly H. has personally reviewed the product listed above. Shelly has not received any monetary compensation for her review. Shelly did receive a free product to try out so she could evaluate and use it for her review. Her thoughts & opinions in this review are unbiased & honest and your opinions may differ. Thanks!