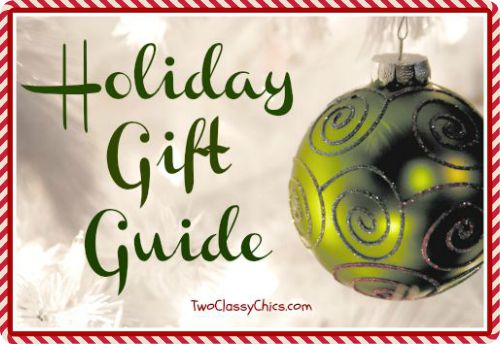 ** 2015 Holiday Gift Guide **
How many of you are big fans of Animal Planet? I have to admit, Animal Planet is on our TV almost every day. When the grandchildren visit, it's one of their preferred television stations. Matter of fact, I enjoy watching it too!
* This post contains affiliate links. If you make a purchase, we may or may not receive a small commission which helps to support this site. Thank you!
During the holiday season I'm always on the lookout for great holiday gifts for my grandchildren & god son. When I shop for gifts, I like to look for educational games and toys. Items that will "feed" their minds and help them to learn. On top of that, I want the toys and games to be affordable and super fun for them to play with.
I found all of those requirements with the next 2 items that I am featuring here in the TwoClassyChics Holiday Gift Guide. They are both made by Animal Planet and made for children ages 3 and up.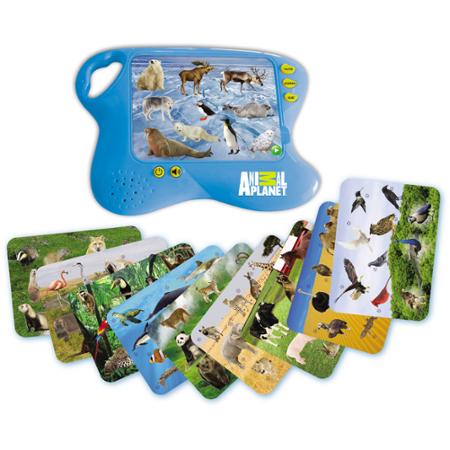 The Animals of the World Learning Pad is really a cool item. It's an electronic learning pad the size of tablet. This one learning pad will help teach your child the names of 100 animals along with the sounds that go along with each one. There are 10 habitats to explore that include cool facts.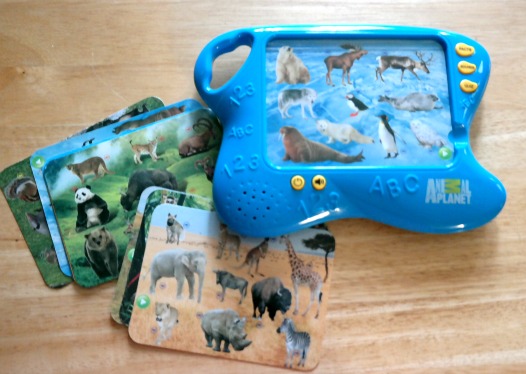 On the front of the learning pad you will find 5 push buttons that control the on/off feature, volume, facts, sounds and quiz modes. The back opens up so that your child can store the included animal learning cards. It runs on 3 AA batteries which are included and has a carrying handle to make it portable. Great for traveling & rides in the car to keep them busy.
You can purchase the Animal Planet Animals of World Learning Pad Interactive Toy
directly from Amazon at a great price!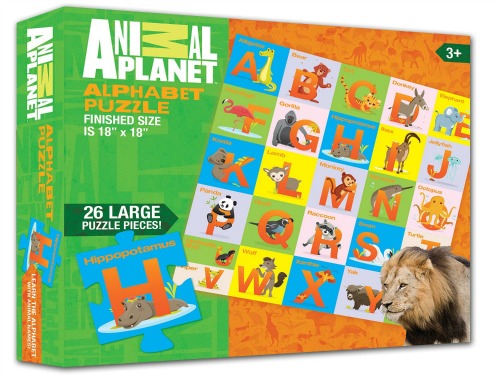 The Animal Planet Alphabet Puzzle is really cool too. It has 26 large pieces and once completed measures 18″ by 18″ in size. Puzzles are great for teaching kids hand-to-eye coordination, memory skills and other learning skills that they need to know.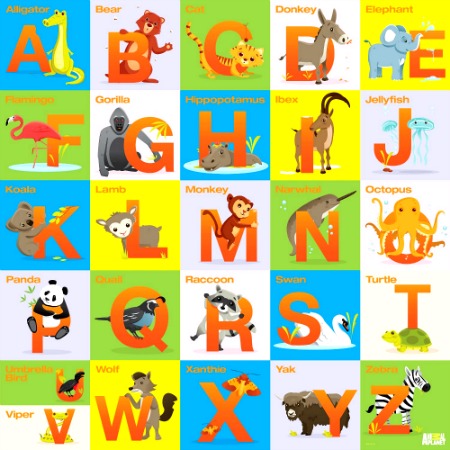 Each piece in this puzzle represents a different animal who's name begins with the letter in the alphabet that the piece represents. For example: A is for Alligator, B is for Bear, C is for Cat and so on. The puzzle pieces are perfectly sized for a young child's hand. Really a cute puzzle and children love puzzles!
You can purchase the Animal Planet Animal Alphabet Puzzle
at Amazon for less than eight bucks! What a deal!!!
Both of these items would make great holiday gifts for preschool aged children…boys or girls! You can find these great toys at Walmart, Kaplan Toys, Seventh Avenue Catalog, Target and at Amazon.

Disclaimer: Shelly H. has personally reviewed the product listed above. Shelly has not received any monetary compensation for her review. Shelly did receive a free product to try out so she could evaluate and use it for her review. Her thoughts & opinions in this review are unbiased & honest and your opinions may differ. Thanks!