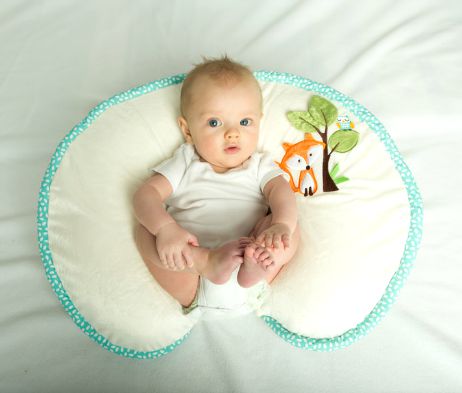 Six years ago I gave birth to my first child. At the time I had never heard of a Boppy Pillow but had received one the day after my daughter was born as a gift. Over the next several weeks, I fell in-love with that pillow because it made feeding time so much easier.
Back then, the Boppy Pillow I had received was much smaller than the ones you find today. Over the past six years, they have really come a long way and I love their new design and the removable covers. Every year…those covers get cuter & cuter than the year before. There is a cover style to go with every nursery design!
I received a complimentary new Boppy Pillow in the HOOT OWL design to check out for all of you. This owl design is absolutely adorable and would be perfect for baby boys or little girls.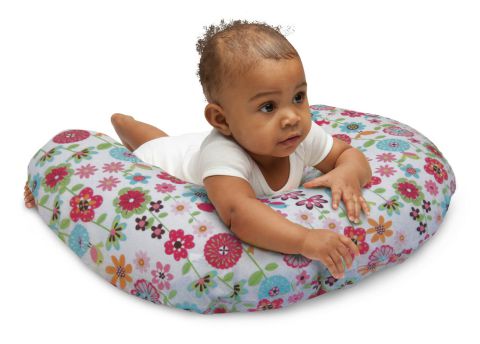 The Original Boppy Pillow is covered in super soft cotton and is completely washable. It is made for babies ages 0 to 12 months of age. You can purchase removable covers and I highly recommend that you purchase at least two. When one is being laundered, you will have a fresh, clean one to put onto your feeding and infant support pillow.
Inside the pillow you will find it stuffed with hypoallergenic virgin fiber and it is generously stuffed! The Boppy can be used several different ways and it grows with your child.
* Feeding Time
* Propping Up Time
* Tummy Time
* Sitting Up Time
The Original Boppy is very flexible and you can use it and shape it to your personal needs. The support pillow is very light-weight and can be easily toted all around your home or take it with you while you are on-the-go. We easily stuffed it into a piece of carry-on luggage once when we were traveling.
This new LUXE Original Boppy Feeding and Infant Support Pillow is even better than the one I used 6 years ago with my daughter. I am super excited to have this upgraded version to use with my son. What's really cool is that these support pillows grow with your baby. Use them immediately after birth for feeding time and then as your baby grows (up to age 1 year) use it for tummy time and sitting up time. It really is the perfect baby support pillow that has multiple uses!
In addition to the Boppy, you can find newborn loungers, baby chairs, boppy slipcovers, nursery items, prenatal items and more by shopping at Boppy and at various retailers around the nation.
* This post contains affiliate links. If you make a purchase, we may or may not receive a small commission which helps to support this site. Thank you!

Disclaimer: Jenelle C. has personally reviewed the product listed above. Jenelle has not received any monetary compensation for her review. Jenelle did receive a free product to try out so she could evaluate and use it for her review. Her thoughts & opinions in this review are unbiased & honest and your opinions may differ. Two Classy Chics is not responsible for delivery of any giveaway items won from this blog.