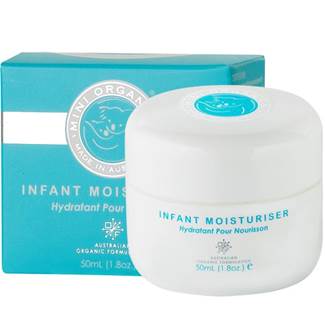 Babies. They're cute, cuddly and oh so adorable. With that said, baby's have extremely sensitive skin and our jobs as mothers and grandmothers is to make sure that their special skin care needs are met.
When it comes to buying and using skin care products on my grandchildren, I am always looking for and using organic and natural products. I am the type of grandmother that will sit there and read product labels and do extensive research online when it comes to using products on my grand-kids.
Recently I was introduced to miniOrganics and their line of infant skin care products. All of their products are organic and contain no harmful ingredients. These products are safe to use on infants and on your child as they continue to grow. Plus, all of their products are made in Australia.
For this review I was sent a sampler kit to try out for all of you. Inside this kit I received:
* Gentle Baby Wash
* Nappy Balm
* Superfine Jojoba
* Infant Moisturizer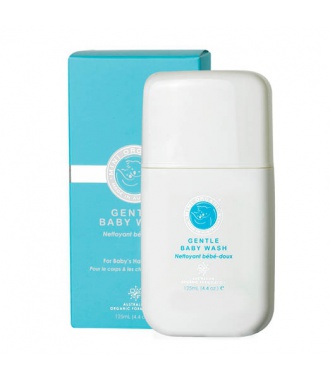 miniOrganics Infant Moisturizer – The perfect all-purpose, all-natural, gentle moisturizer that helps soothe, hydrate and protect delicate young skin. A super-light, non-greasy formulation, rich in certified organic oils and infused with soothing organic lavender and calming chamomile makes it ideal for babies, young children and anyone with sensitive skin.
Gentle Baby Wash – Low foaming and detergent free, our Gentle Baby Wash is just perfect for cleansing baby's hair, scalp and body. Infused with organic chamomile and fresh fruity organic sweet orange oil, both known for calming and soothing dry irritated skin.
Superfine Jojoba – As it is Nature's closest match to the skin's own sebum, our Jojoba is Ideal as a super gentle moisturizer for any areas of dry irritate skin, for baby massage, perfect for relieving cradle cap, or for use as a bath oil.
Nappy Balm – An essential part of every diaper (nappy) change routine. This is a rich soothing ,emollient balm gently moisturizes while creating a protective film for baby's delicate nappy area. A rich blend of certified organic oils and butters infused with soothing, healing chamomile and lavender helps assist in the relief of nappy (diaper) rash.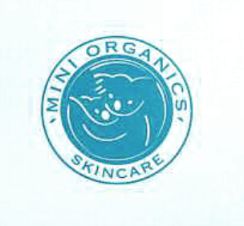 As you all know…my daughter just had a little baby boy! Jax is as cute as a button and we just adore him! I am really lucky that I live only 8 minutes away from both of my grandchildren and I spend a lot of time with them. With that said, I keep an abundance of children's products here at my home so that I am always prepared when they are visiting.
Over the past 12 days I've tried each of the four products sent to me in the sampler kit on baby Jax. All of them worked remarkably well and he had no skin irritations at all. One of the things I like about these products is that there are no nasty fragrances with them at all. After you use them, your baby smells fresh & clean like a baby should!
I wish I had more of the products so that I could tell you how they worked over a longer period of time but with the sampler we got we had about 4 days worth of each product to use on Jax. With that said, I would give them a very high rating and I really liked them!
You can learn more about miniOrganics and their Australian line of baby skin care products by visiting their site online.

Disclaimer: Shelly H. has personally reviewed the product listed above. Shelly has not received any monetary compensation for her review. Shelly did receive a free product to try out so she could evaluate and use it for her review. Her thoughts & opinions in this review are unbiased & honest and your opinions may differ. Thanks!