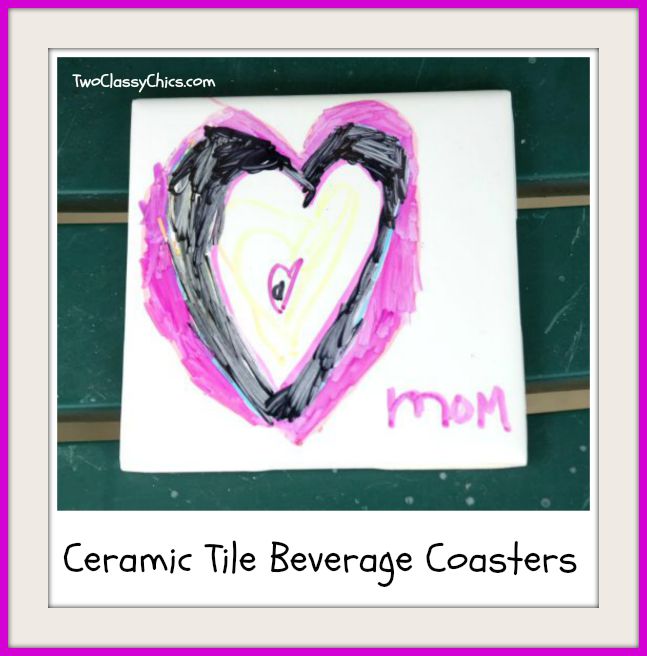 A few months ago we started a bi-monthly series here on the Two Classy Chics blog were we feature a kid's craft project with all of you. Today's project is very easy to make and you can make one for less than $1.00.
Kid's Craft Project: Painted Tile Beverage Coaster
(1) Ceramic Bath Tile 4″ or 5″ square
4 – 10 Permanent Markers in Desired Colors
(1) Sheet of Craft Felt
Scissors
Craft Glue
Foam Paint Brush
Modge Podge – Glossy Clear Finish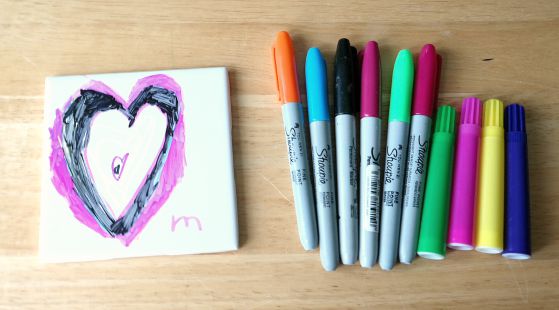 It's important to let kids come up with their own designs, let them be creative without any direction from you. Once they are done using the markers to draw and color in their design…let it dry for a few hours.
Dip a foam paint brush into some Modge Podge and let them coat the front of the coaster with the product. Let dry for 2 hours and repeat with a second coat. This will seal their design.
Cut a square shape from craft felt that is a little bit smaller in size than the ceramic tile. Use craft glue to glue the felt on the back and let dry overnight. The felt will protect your furniture from scratches.
Super easy craft project to do with the kids! You can use left-over ceramic bath tiles or pick them up at a home store (clearance aisle) for less than a buck each!
* This post contains affiliate links. If you make a purchase, we may or may not receive a small commission which helps to support this site. Thank you!