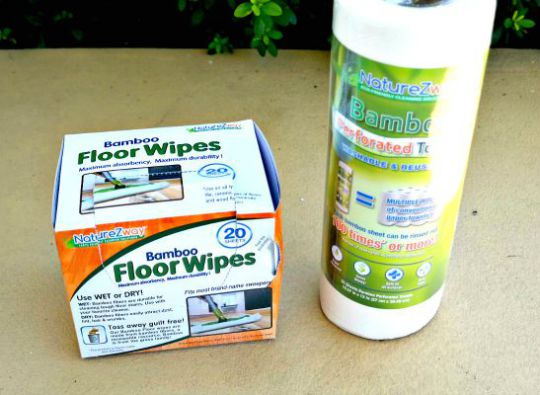 NaturezWay has been revolutionizing home cleaning products since they first introduced their brand of eco-friendly cleaning supplies to the market. What may have started as a niche market for a select few that were interested in keeping our earth healthy has now turned mainstream with the introduction of NaturezWay bamboo cleaning supplies to major online retailers!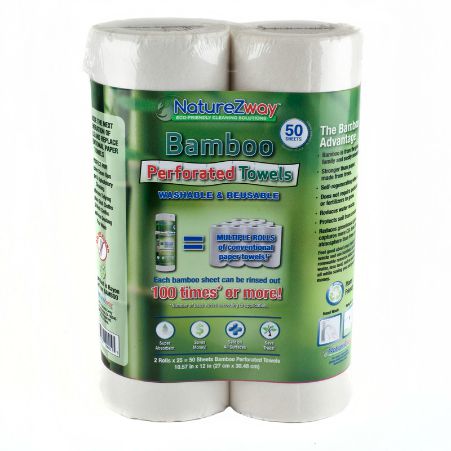 NaturezWay rayon made from Bamboo fiber Perforated Towels are the handiest towels you will find. And, since 3000 tons of paper towels are thrown into land fills each day in America, these towels can help to combat the growing problem of too much waste! Perforated like a regular paper towel, but made of bamboo so it feels like cloth, these towels get the job done and then some! You can throw away each towel after use with zero guilt since it is eco-friendly and leaves little to no harm to the earth after discarded, OR rinse it out and use it again and again—up to 100 times per towel!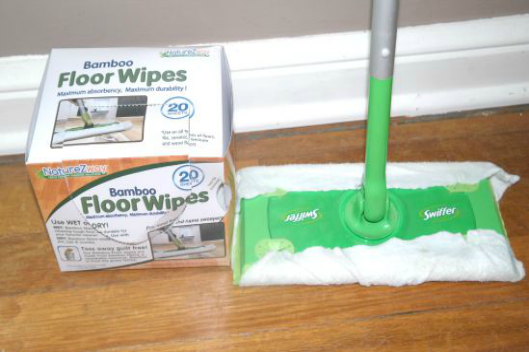 NaturezWay rayon made from Bamboo fiber Floor Wipes clean floors with lots of power and no impact on Mother Earth! Use on the most sensitive surfaces, even hardwood! NaturezWay Bamboo Floor Wipes will fit on most major brands of sweeper, but unlike the traditional wipes, which are made of polyester and take up a permanent residence in landfills, these are eco-friendly and leave little to no harm to the earth after discarded, plus they are super absorbent! They can also be used either wet or dry for maximum flexibility and top notch cleaning!
My Thoughts: I am a clean freak and I am NOT afraid to admit it. I love walking into my home and seeing it clean & organized. I am the type of woman who enjoys cleaning and trying out all kinds of new cleaning products.
I received a roll of the NaturezWay Bamboo Perforated Towels and absolutely LOVE them! Each bamboo sheet can be rinsed out and reused 100 times or more…depending on the cleaning tasks you are working on. They are super absorbent, safe to use on all surfaces and they save trees!!!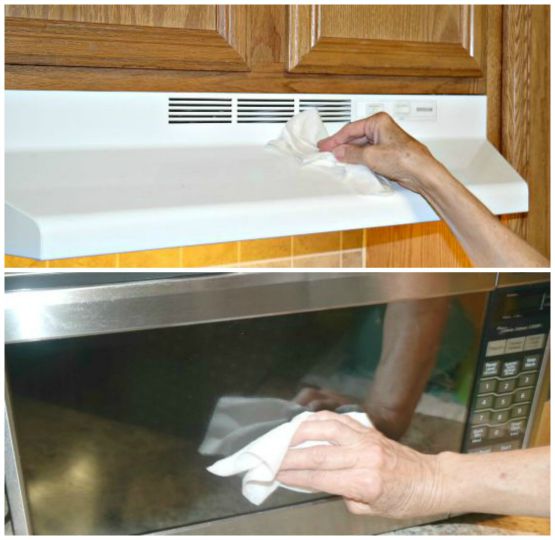 I decided to put one of these sheets to the test by using it for an entire week in my kitchen. I clean up my kitchen several times a day since I am always cooking, baking or canning. I try to keep my kitchen immaculate, organized and germ-free! Anyway, I used one sheet for an entire week doing all kinds of kitchen cleaning tasks. I used it several times to clean the microwave, range top, range hood, counter tops, wiping out the inside of my refrigerator, etc. I used, rinsed and re-used one sheet at least 30 times and it was still going strong! Usually in one week I have blown through at least 1 roll of standard paper towels. Well, I didn't touch a single one and exclusively used this one sheet of NatureZway Bamboo Perforated Towel. Fantastic!!!!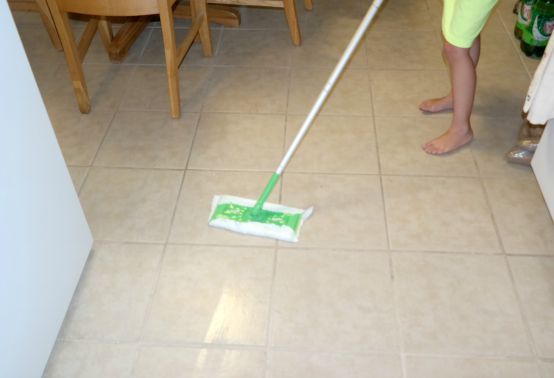 I also received a package of the NaturezWay Bamboo Floor Wipes to try out for all of you too. These floor wipes can be used wet or dry and each package contains 20 sheets.  They can be used on all types of floors: tile, ceramic, laminate and wood.
I've been busy canning the past few weeks and my kitchen is really getting a workout. On top of that, the family has been running in & out of the house and jumping into the pool. They keep tracking dirt and mud all over my kitchen floor! Ugh.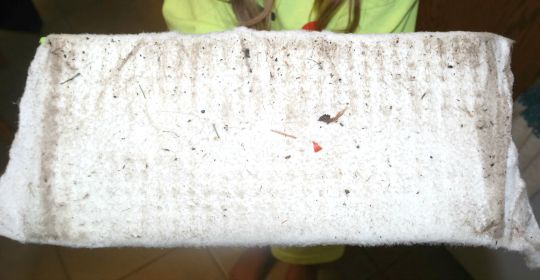 Every day I like to take my Swiffer across the kitchen floor and entryway to just tidy up and keep things clean. I attached one of the Bamboo Floor Wipes (dampened with tap water) onto my Swiffer and got busy. I really like how well these floor wipes hold up and they did a fantastic job at attracting the dirt, grass, hair, fuzz balls and all of the other things that get onto our floors.  After just one quick pass…look at all of that gunk on that floor wipe? OMG…and I thought my floor was pretty clean. Yikes! I really like these floor wipes…I use them and then toss them, guilt-free since they are made from bamboo!
You can learn more about these products and other eco-friendly products from NatureZway by visiting their site online. I am giving BOTH of these products a huge 2-thumbs up!
* This post contains affiliate links. If you make a purchase, we may or may not receive a small commission which helps to support this site. Thank you!

Disclaimer: Shelly H. has personally reviewed the product listed above. Shelly has not received any monetary compensation for her review. Shelly did receive a free product to try out so she could evaluate and use it for her review. Her thoughts & opinions in this review are unbiased & honest and your opinions may differ. Thanks!