The First Years is a company that I am very familiar with. For the past 25+ years I've purchased many of their products and used them with my daughter (she's now 30 years old) and my little grand daughter who is now 6 year old.
Now that I am going to be a grandmother again to a little baby boy come September, I am all about stocking my home and my daughter's home with the fantastic baby products & toys from The First Years.
This is a company that I know, love and trust to make safe & quality products for the little ones in my family. On top of that, I really appreciate that they sell their items at affordable prices that all families can afford.
Recently I received 3 infant toys for my little grand son. He is due to arrive sometime in early September and I am really looking forward to meeting him and holding him in my arms. For the review I received the: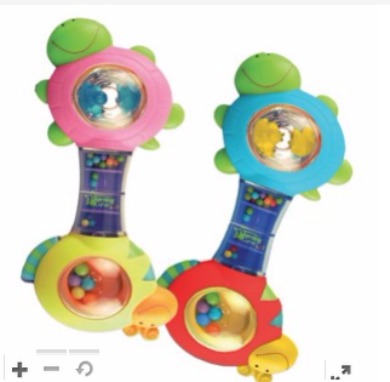 * Shakin' Shell Rattle – this baby's rattle is made for babies ages 3 months and up. I absolutely love turtles and have 2 pet turtles so I was excited to see this one in my package. It features a turtle at one end and a snail at the other. Little hands can easily grasp this rattle and shake it up to make noise. Those bright colors are fun too!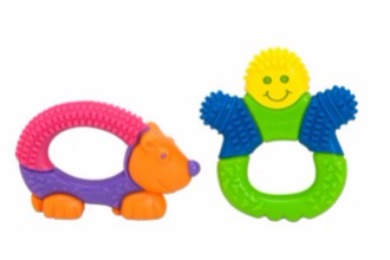 * Bristle Buddies – this baby's toy & teether is made for babies ages 3 months and up. This fun & brightly colored teether is easy for baby to grasp and has nubby bristles that help to massage baby's gums.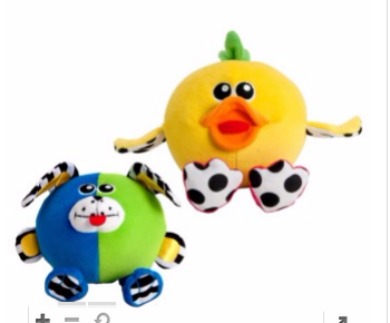 * Giggle Pals – this baby's toy is made for baby's age 3 months and up. I absolutely LOVE the Giggle Pals! We received the puppy which barks, giggles & talks to baby when shaken or rolled. It has an easy-to-grasp ring at the top for baby to hold onto. Adorable!!!
All three of these baby toys are absolutely adorable and I know my little grandson is going to love them after he arrives. I am sure they will bring him hours upon hours of enjoyment and I look forward to playing with him & the toys too!
We are super excited to include The First Years in our 2015 Maternity and New Baby Gift Guide this year! You can visit their site online to learn more about the company and the wonderful products that they sell.
* This post contains affiliate links. If you make a purchase, we may or may not receive a small commission which helps to support this site. Thank you!

Disclaimer: Shelly H. has personally reviewed the product listed above. Shelly has not received any monetary compensation for her review. Shelly did receive a free product to try out so she could evaluate and use it for her review. Her thoughts & opinions in this review are unbiased & honest and your opinions may differ. Thanks!