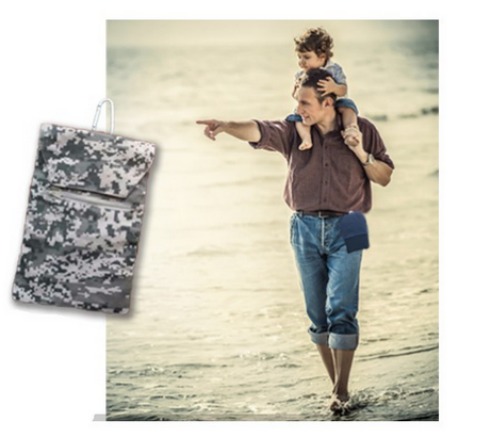 Go Mama Go Designs is led by founder Georgia Fiebrich, who is driven to create and provide inspirational surroundings for your family. Her mission: to honor the everyday mother, who gets the job done. Go Mama Go Designs sells many different types of products such as Wonder Bumpers, teething guards, swaddling blankets, and many other accessories for the arrival of one's bundle of joy.
Go Mama Go Designs would like to introduce a new product to the world, a product specifically designed for Fathers. This product is called the Daddy Caddy, the hands-free diaper caddy for the hands-on Dad. The Daddy Caddy packs an arsenal of diapers and wipes and can be armed and ready for multiple ways to carry. The Daddy Caddy even includes a matching wipes holder. It also has a water-resistant lining for unforeseen emergencies. There is even a zippered pocket that can conceal personal items like an identification card or keys. The Daddy Caddy is available in four different colors (black leather, camo, blue, and grey) and is priced at $19.99; leather priced at $29.99.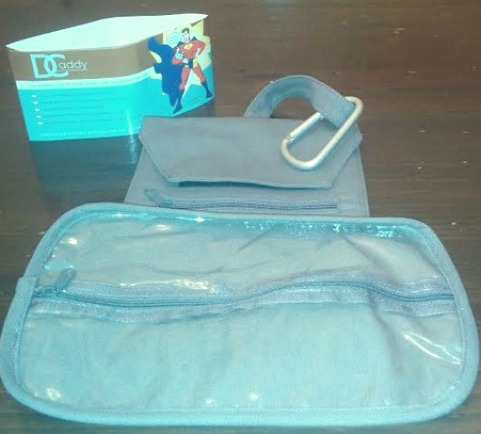 Thoughts about Daddy Caddy
I love the idea of the Daddy Caddy. Although anyone can use it, I particularly like that it was made specifically for Daddies. It's not flashy, can easily be concealed, and can be used in everyday life. I also love that it's water resistant, which means that it was made to last.
I know how annoying it can be to take the diaper bag everywhere you go, even if it's for a quick trip. Instead of lugging that diaper bag along, use the Daddy Caddy and refill as you need. This is the perfect gift to give expecting parents, a gift that isn't thought of often and a gift that will make a HUGE difference.
Although I do not have children, I am very excited to give this to my best friend for her baby shower. I know she will love this product, and it's nice to give a gift for the future Daddy. The Daddy Caddy can be found in stores all over the U.S. and online at www.gomamagodesigns.com.
So if you are looking for that last baby shower gift, why not buy the Daddy Caddy? The expecting parents won't be disappointed!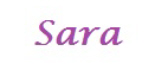 Disclaimer: Sara M. has personally reviewed the product listed above. Sara has not received any monetary compensation for her review. Sara did receive a free product to try out so she could evaluate and use it for her review. Her thoughts & opinions in this review are unbiased & honest and your opinions may differ.