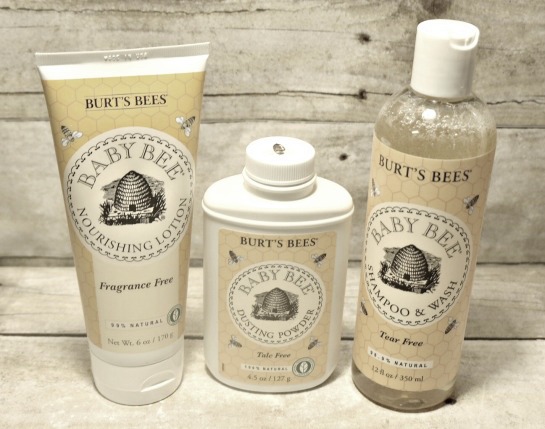 When I was pregnant with my first child over 6 years ago I wasn't as picky about the products that I used on her or near her. Back then, I wasn't an educated mother like what I am today.
Now that I am pregnant with my second child (a little boy) I've been doing a lot of research on various baby products and being a lot more particular what goes on and in my baby's body.
Burt's Bees is a company that is completely new to me. I've seen their products sitting on store shelves but have had no personal experience with them until now.
For the review I received three items from their baby bee line: Shampoo & Wash, Nourishing Lotion and the Dusting Powder. What I love about these three items is that they are 100% natural or close to it!
Baby Bee Shampoo & Wash is 98.9% Natural. It's a gentle plant-based cleansing formula that is tear-free. It has been clinically proven to be gentle enough for everyday use and is non-irritating to baby's skin. It's pediatrician tested and hypo-allergenic.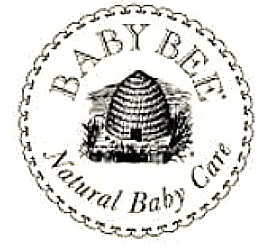 Baby Bee Nourishing Lotion is 99% Natural. Use this product to keep baby's skin soft and smooth. It's hypo-allergenic, fragrance-free, pediatrician tested and is enriched with aloe & shea butter.
Baby Bee Dusting Powder is 100% Natural. It's a talc-free formula that helps to keep baby's skin soft, dry and comfortable. It's made with naturally absorbent cornstarch and has been clinically proven to be non-irritating and safe for baby's skin. Pediatrician tested and hypo-allergenic.
As you all know, I am due to deliver baby Jaxon in early September. So, in the meantime I tested out the products on my 6 year old daughter who has extremely sensitive skin.
The Baby Bee Shampoo & Wash lathers up really nicely, rinses away quickly & cleanly and left her skin & hair smelling really good! The Baby Bee Nourishing Lotion is fantastic! I love that it's not greasy and quickly absorbs into her skin. Even my hands felt silky smooth after I had applied this lotion onto Gia's skin.
The only product that I didn't test out is the Baby Bee Dusting Powder because Gia is 6 years old and wouldn't let me use it on her. That's okay though, it will get plenty of use once Jaxon arrives!
* This post contains affiliate links. If you make a purchase, we may or may not receive a small commission which helps to support this site. Thank you!

Disclaimer: Jenelle C. has personally reviewed the product listed above. Jenelle has not received any monetary compensation for her review. Jenelle did receive a free product to try out so she could evaluate and use it for her review. Her thoughts & opinions in this review are unbiased & honest and your opinions may differ. Thanks!