Berkshire Blanket is one of my favorite bedding companies and I've been purchasing their blankets for several years. In addition to buying them for myself, I also purchase many of them and give them as gifts. They are always well-appreciated by those who receive them.
Recently I was introduced to their line of bedding and blankets for the babies in our lives. Since I am expecting grandchild #2 to arrive in early September, I was super excited to review two luxurious crib sheets for all of you. Here is some information about each one.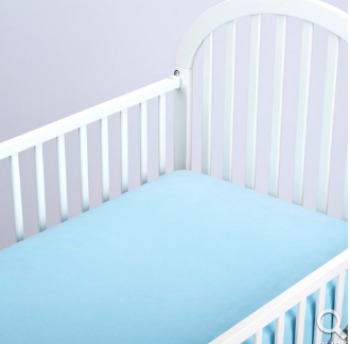 The Microfleece Crib Sheet is a fitted sheet that measures 27″ by 51″ in size. It's made out of 100% polyester microfleece and is meant to fit snuggly onto the crib mattress as all sheets should fit (safety tip). The sheet is incredibly soft and is what I call a medium-weight sheet…not as thin as cotton but thinner than a plush blanket. This is an all-season crib sheet and is machine wash & tumble dry. It is fitted the entire way around the sheet.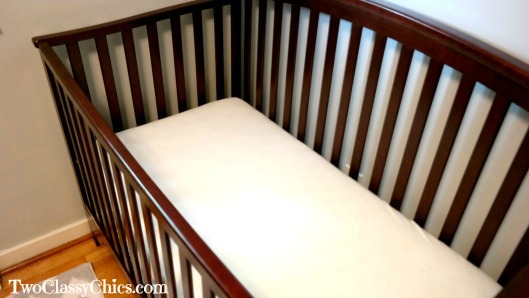 For our review we received the "cream" color which works perfectly in my grandson's grey & white nursery. Cream is a great color to go with when you don't know the nursery design or want a gender neutral crib sheet. After opening the package we laundered it completely to see how it washed up…which was beautifully! Matter of fact, it was even softer than before! Next, there was no shrinkage at all and it didn't get "pills" like fleece often does. I really love how this sheet launders and looks beautiful afterwards! Finally, my daughter & I found it extremely easy to get on and off the crib mattress. As I previously stated, it's constructed to fit very snuggly and is fitted all the way around. Sometimes they can be a struggle to get on & off, but not this one!!!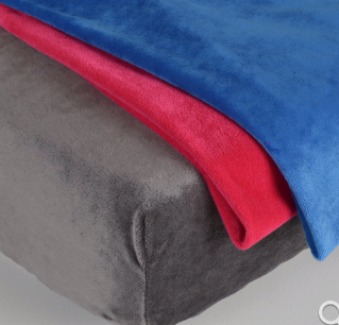 We also received the Polymink Fitted Crib Sheet in Grey Heron to review for all of you and was equally impressed with this one. It measures 27″ by 51″ in size and is made out of 100% polyester plush. It is machine wash & dry and is fitted all of the way around. Again, it is designed to fit very snug on the mattress. It's a medium-weight fitted sheet that can be used year round.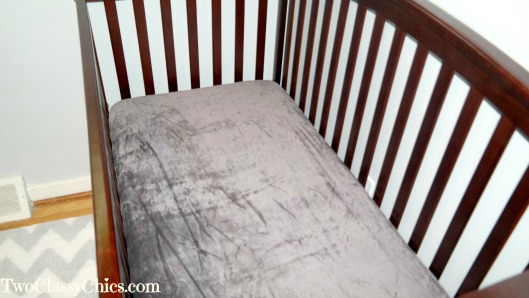 Like the first one, once we had it out of the package we laundered it and was really impressed with it. Just like the first one, there was no shrinkage, pillage and there was no color fading at all. It felt even softer after washing than before. This fitted sheet feels just like all of the Berkshire Blanket plush blankets in my home…incredibly soft! We put this one onto the mattress and found it to be just as easy to put on & get off like the first one.
Overall, We love BOTH of these fitted crib sheets! They wash & dry like a dream, are easy to get on/off the mattress and both are incredibly soft! My grandson is going to LOVE sleeping on them both!
You can learn more about Berkshire Blanket and all of the products that they sell by visiting them online or chatting with them on Facebook.
* This post contains affiliate links. If you make a purchase, we may or may not receive a small commission which helps to support this site. Thank you!

Disclaimer: Shelly H. has personally reviewed the product listed above. Shelly has not received any monetary compensation for her review. Shelly did receive a free product to try out so she could evaluate and use it for her review. Her thoughts & opinions in this review are unbiased & honest and your opinions may differ. Thanks!