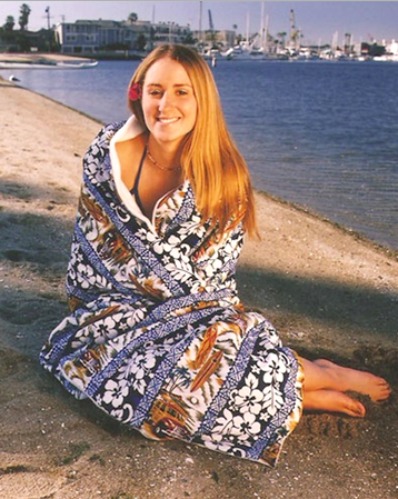 Dean Miller Surf Bedding sells all kinds of beautiful Hawaiian and Beach Bedding items. You can find gorgeous comforters, quilts, rugs, pillows, blankets, baby blankets and so much more! In addition to the bedding, check them out for surf signs, baby decor, lamps, surfboard shelves, furnishings, curtains, bath decor and more!
As a coastal and beach lover…I am always shopping for products like this and I appreciate that all of the Dean Miller products are handcrafted and made right here in the U.S.A.
For our review we receive the HULA GIRL BABY BLANKET to check out for all of you. The blanket measures 28″ long by 34″ wide which makes it a great crib, nap, stroller or car seat blanket. It's easy care (machine wash & dry).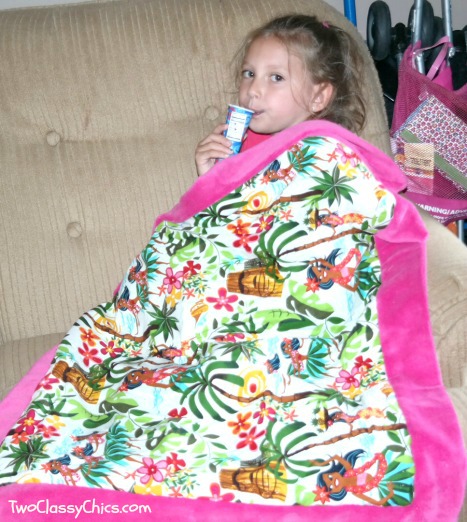 On one side of this blanket you will have the gorgeous HULA GIRL print and on the other side is a super soft & plush lime green fabric. Oh my…when I say soft…it's super soft!!! The entire blanket is edged-out in a plush hot pink. Dean Miller has some incredible fabrics and designs and the ones he put together for this blanket are fantastic! I love all of the contrasting and complimenting colors that were used.
We recently took a little trip and had our grand daughter along with us. We used this blanket in the car and with the stroller when up on the boardwalk late in the evening. It's the perfect size so that it's not dragging around and getting caught in wheels or stepped on. Yes moms, you know what I mean!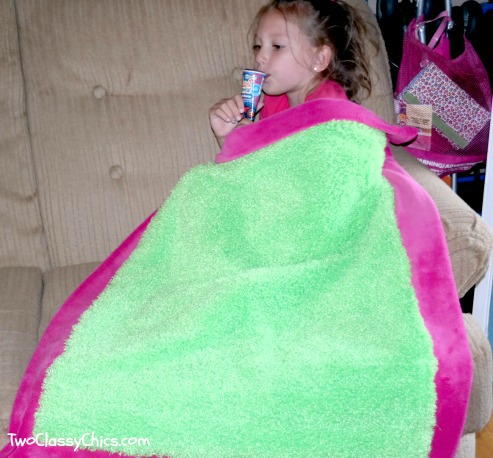 Once home we gave it a good laundering and it came out of my washer & dryer perfectly…still looks brand new! Plus, after laundering…it has gotten even softer than what it was before. Gotta love that!
Head on over to Dean Miller and take a look around. I love their bedding and home decor items and I think you will love them too!

Disclaimer: Shelly H. has personally reviewed the product listed above. Shelly has not received any monetary compensation for her review. Shelly did receive a free product to try out so she could evaluate and use it for her review. Her thoughts & opinions in this review are unbiased & honest and your opinions may differ. Thanks!