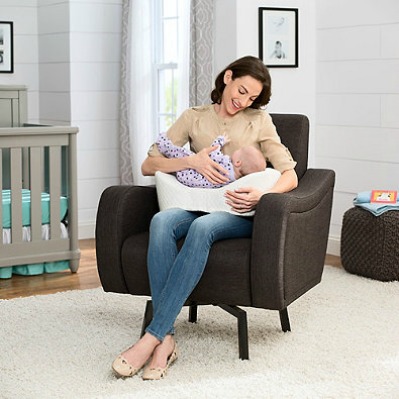 I am currently pregnant with child #2 and due in early September. Even though I have a few months to go, I am already getting everything together that I will need once Jaxon arrives.
One of the items that I needed was a good supportive nursing pillow. For this review I received a BeautySleep Nursing Positioner with Soft Knit Cover from Simmons to check out for you. This item is part of the Simmons Beautyrest Studio line.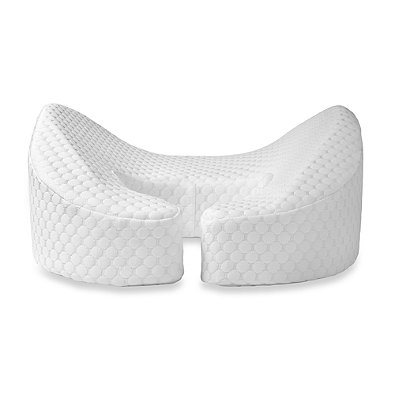 Features:
* A unique contoured design that provides optimum position for baby during nursing.
* Gel memory foam cradles baby & helps to reduce pressure points.
* Water & stain protection helps to keep pillow clean & fresh.
* Soft knit cover helps with comfortable nursing.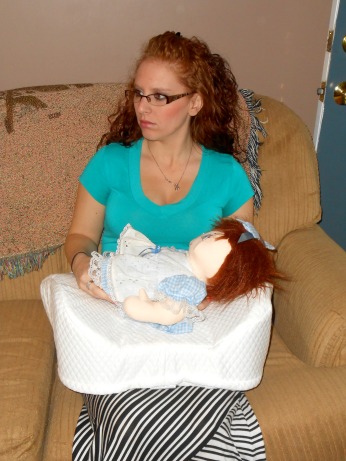 This nursing pillow is shaped like a U and sits on the mother's lap and wraps around your sides. It is contoured so your baby will rest comfortably on top of the pillow. You can tell that it's a quality memory foam nursing pillow as soon as you touch it.
One of the things I love about it is it's unique shape. It sits comfortably on my lap and fits nicely around my upper waist. It's not too bulky or heavy at all. Second, I appreciate that it comes with a removable quilted cover that has an easy on/off zipper closure. You can toss that cover into your washing machine to keep it clean and fresh.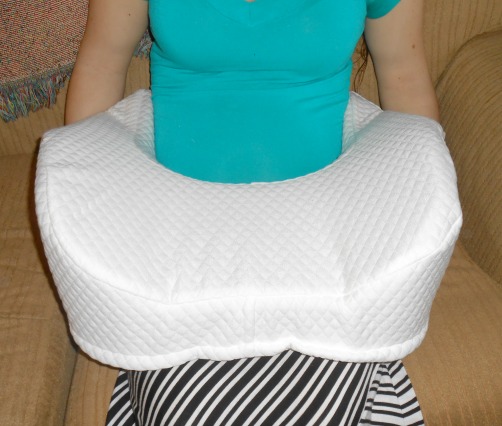 I am really looking forward to using this Nursing Positioner Pillow once baby Jaxon arrives. It is the perfect gift for any new expectant mother. Even if you don't plan on nursing your baby, you could still use it when bottle feeding too.
Overall, I am very pleased with this nursing pillow and highly recommend it to all of you.

Disclaimer: Jenelle C. has personally reviewed the product listed above. Jenelle has not received any monetary compensation for her review. Jenelle did receive a free product to try out so she could evaluate and use it for her review. Her thoughts & opinions in this review are unbiased & honest and your opinions may differ. Thanks!