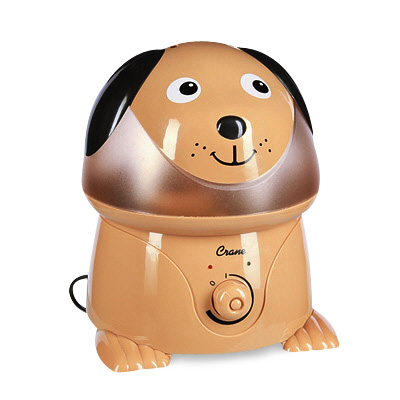 When you have a child one of the items that you will need is a humidifier. It is an important item that is often overlooked by new parents and/or those who are out shopping for baby gifts.
The air in a child's room gets extremely dry. On top of that, when your child gets sick a doctor often recommends that you add a humidifier to their room to help add moisture to the air.
With all of that said, most humidifiers are ugly and most are not made for a child's room. Well, all of that has changed thanks to Crane.
As part of the 2015 Maternity and New Baby Gift Guide we are including this must-have item. For the review I received the Elliot the Elephant Cool Mist Humidifier which is way too cute! This design is perfect for Jaxon's nursery because it's being done in a gray & white color scheme and with an elephant design. Did I say perfect yet? Well, it is!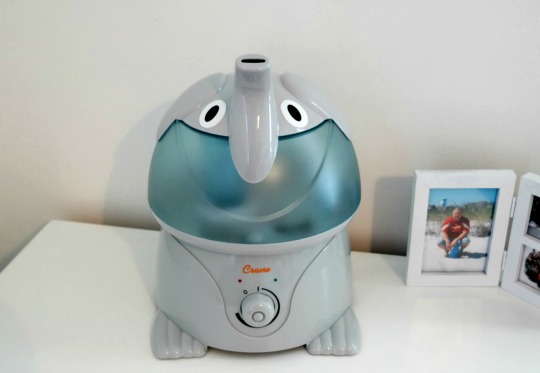 This cool mist humidifier produces an ultrasonic cool mist which helps to increase moisture in the air. It will help to relieve cough, cold and flu symptoms so that you and the baby can rest better.
It features a 1 gallon removable tank that will easily fit under most bathroom sinks for when it needs refilled. The Clean Control Antimicrobial Material in the Base is proven to help reduce mold and bacteria growth up to 99.96%. It runs whisper quiet for up to 24 hours, so it will not disturb you or the little ones.
One of the very cool things that I love about it is that there are no filters that you have to change in or out, nor clean! There is an auto-off function that activates when the water tank is empty, so you won't have to sit there and babysit the unit. The humidifier comes with a 1 year manufacturer's warranty which is really nice too.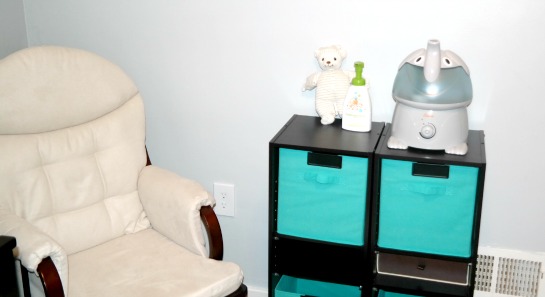 Crane has over 25+ designs in their cool mist humidifier line with 18 of those designs being fun designs for kid's rooms like the Elephant, Puppy Dog, Hello Kitty, Frog, Lady Bug, Bumble Bee, Cow, Tiger, Duck, Pig and an adorable train! There is a design for any child's or baby's room!
To test out our new Crane Cool Mist Humidifier we set it up in our living room last week when our daughter Gia was suffering with a head cold & seasonal allergies. I love how easy it is to fill and how quiet it is when it's running. I ran it non-stop for 22 hours before I needed to refill it again. It really adds a nice amount of moisture to the air and helped reduce her coughing.
We love this adorable elephant design and will be moving the cool mist humidifier into Jaxon's nursery once it is done being painted. In my honest opinion, this item is a definite must-have in any new baby's nursery!
* This post contains affiliate links. If you make a purchase, we may or may not receive a small commission which helps to support this site. Thank you!

Disclaimer: Jenelle C. has personally reviewed the product listed above. Jenelle has not received any monetary compensation for her review. Jenelle did receive a free product to try out so she could evaluate and use it for her review. Her thoughts & opinions in this review are unbiased & honest and your opinions may differ. Two Classy Chics is not responsible for delivery of any giveaway items won from this blog. We are not responsible for injury or mis-use of any products won from the Two Classy Chics Blog. Please read our Terms of Service & Disclaimer Policy before entering our giveaways. This giveaway is not affiliated with Facebook or Google+ in any way. Thanks!