As you all know, I am expecting my second child in just a few short months. Before I know it, our son will be here…so I've already been getting things prepared for his arrival.
Recently I was introduced to BumpBoxes.com and I have to tell you, I think these monthly subscription gift boxes are fantastic! They are great gift ideas to give to yourself, to any expecting mom-to-be or even a very new mother.
All of the products featured in the Bump Boxes have been thoroughly researched and are safe for both mom and child. You can choose from 9 different subscription gift boxes and one will arrive each month.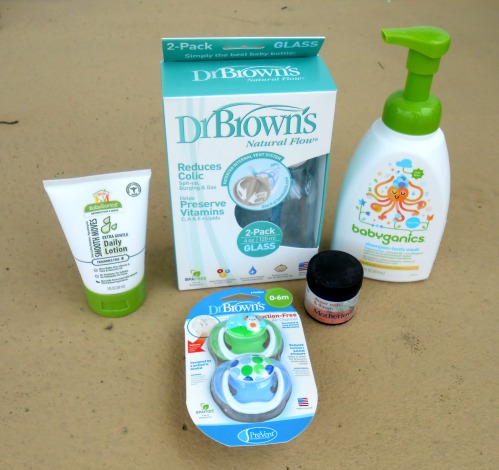 In addition to the "Bump Boxes" you can order individual products that you fall in-love with or build-your-own box too! I totally love those ideas!
I received a "Bump Box" to review for all of you and here is what I received. All of the products are full-size and NONE are travel sizes.
* Dr. Brown's Natural Flow 2-Pack Glass 4 oz. Baby Bottles with nipples and cleaning brush.
* Baby Organics Shampoo+Body Wash that is organic, tear-free, non-allergenic and dermatologist tested.
* Dr. Brown's 2-Pack Pacifiers that are BPA-free and feature the patented suction-free air channel. They were designed by a pediatric dentist and are for babies 0-6 months of age.
* BabyGanics Extra Gentle Daily Lotion that is hypoallergenic and fragrance free. What a great baby lotion!!!
* Motherlove Diaper Rash & Thrush Cream is certified organic. This cream will soothe that pesky diaper rash that all babies seem to get.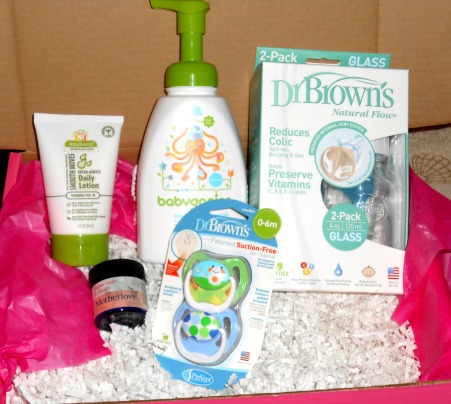 Everything comes nicely packaged in a sturdy shipping/storage box and wrapped in tissue paper. What a gorgeous presentation!
Discount Offer: Right now you can get 40% OFF 1ST BOX + FREE SHIPPING when you purchase a $39.99 subcription! Just use coupon code: SAVE40BB
I think this is a fabulous idea! I know I loved receiving my "Bump Box" and when I have friends who are pregnant, I know I will be using this service to surprise them with gifts too! You can learn more about it by visiting BumpBoxes.com.

Disclaimer: Jenelle C. has personally reviewed the product listed above. Jenelle has not received any monetary compensation for her review. Jenelle did receive a free product to try out so she could evaluate and use it for her review. Her thoughts & opinions in this review are unbiased & honest and your opinions may differ. Thanks!