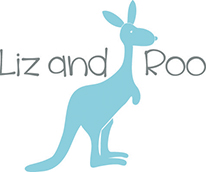 Last weekend my husband and I finally got to work on preparing Jaxon's nursery. The first thing that we did was refinish the hardwood flooring and then we re-painted the walls a pale gray. For the baby's room we are doing a gray chevron pattern that is accented with elephants. The only major thing we need to add to the nursery is some new lighting.
Now that most of the major stuff is done…I am starting to decorate. We put the new crib, dressing table and glider rocker into the room and now it's time to add some important accessories.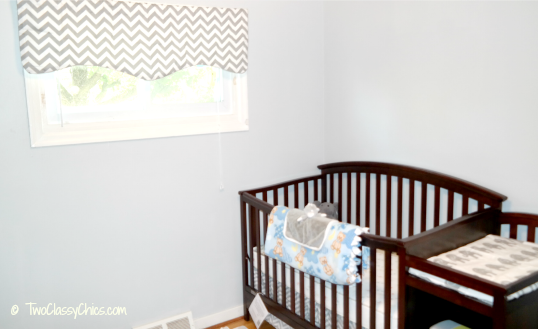 Let me introduce you to Liz and Roo. This company sells fine baby bedding at price points we can all afford. When you shop at Liz and Roo you will find baby bedding, toddler bedding and some really beautiful baby gifts. You can buy matching sets, coordinating pieces or put together your own look with their mix & match items.
Liz and Roo sent me their gorgeous Gray Chevron Window Valance to review for all of you. It measures 52″ by 17″ in size and will fit most standard sized windows. It is contoured, lined and completely finished off. You can use just about any style curtain rod because it has a 3″ rod opening.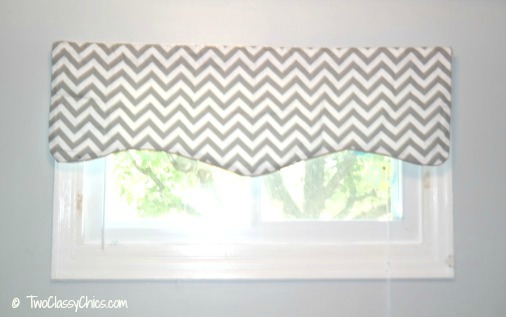 I took it out of the package and as soon as I held it in my hands…I knew I was holding a quality-made item. It's a nice medium-weight fabrication that is easy to take care (machine wash gentle cycle, hang to dry). You can hang it alone like I did…or pair it up with some mini blinds, sheer curtains or whatever else that you would like. Personally, We only have that small window in the nursery and I wanted a lot of natural daylight to come into the room, so I hung it alone.
I really like that I decided to go with the gray chevron pattern for my window treatment because it breaks up the solid light gray painted walls and adds interesting detail. When you walk into his nursery, your eyes are immediately drawn to that simple window treatment. Sorry my photos are a little washed out…the new lighting fixture hasn't been installed yet.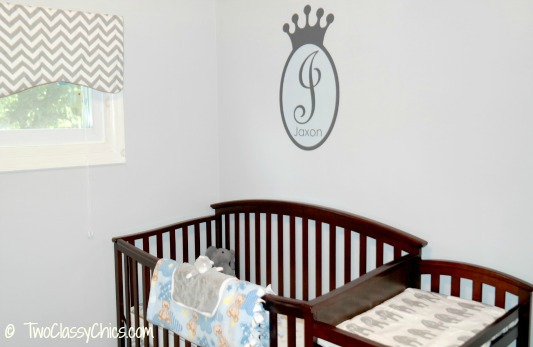 When it comes to shopping for fine baby bedding, Liz and Roo is definitely one of your go-to stores. What I love the most about this company (beside their quality) is that a lot of their patterns and bedding options are pretty unique. Most of it is not the same type of things I see in my local retail stores and I love new and unique things!
I am really impressed with this company and I will be featuring another item from them that I am reviewing next week for all of you. Stay tuned for that post next. In the meantime, head on over to Liz and Roo and take a look around. I know you are going to love what you see!
* This post contains affiliate links. If you make a purchase, we may or may not receive a small commission which helps to support this site. Thank you!

Disclaimer: Jenelle C. has personally reviewed the product listed above. Jenelle has not received any monetary compensation for her review. Jenelle did receive a free product to try out so she could evaluate and use it for her review. Her thoughts & opinions in this review are unbiased & honest and your opinions may differ. Thanks!