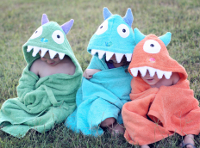 We all know that kids get dirty…really dirty! There are times that they get so dirty that we can't even tell that they are our kids underneath all of that dirt! Well guess what? There is a company called Yikes Twins who makes a line of adorable hooded towels because they believe that getting clean should be just as fun as getting dirty!

These hooded bath towels are available in infant, children and fun adult sizes too! They can be used after your child's bath, at the swimming pool or take them with you when visiting the beach or lake. These are the same towels you saw featured in Pregnancy & Newborn and Vogue magazines! They were one of the winners of the 2012 Red Tricycle Awards.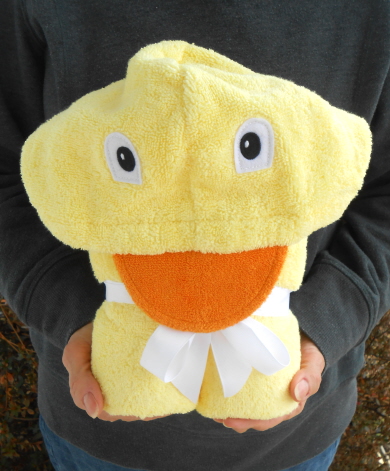 Design Choices:
Flower, Princess, Shark, Alligator, Duck, Horse, Moneky, Pony, Rabbit, Unicorn, Frog, Robot, Superhero, Mermaid, Tropical Fish, Dog or choose one of the fun Monster designs in purple, turquoise or orange.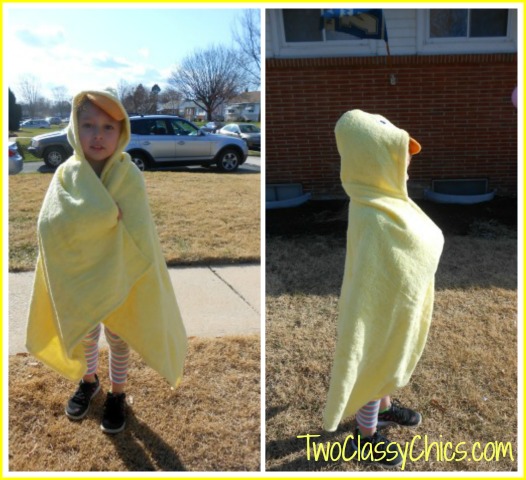 We received the "Duck" hooded towel for this review and it's absolutely adorable! I love how it comes packaged (see photo above) with the white ribbon, ready for gift-giving!
As you all know, I am currently pregnant with child #2 and I wanted something special to give to the Princess right now who is feeling a tad neglected with all of the attention going towards me and the new baby. This was the perfect gift for the Princess and it brought a big smile to her face as soon as she saw it.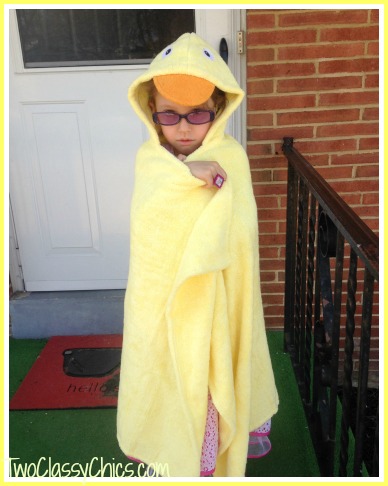 The towel is made out of 100% super soft & very absorbent cotton. It feels really nice against your skin and I would describe it as a "medium weight" bath towel. It measures 27″ by 51″ and is generously sized so that you child can wrap themselves up inside it. With the "Duck" design you will find the duck's eyes and bill at on the generously sized hood…adorable!
The Princess has been using her new hooded towel constantly since receiving it. She uses it after her bath/shower and when she goes for her swim lessons twice a week at the community center nearby our home. (She is a total hit at swim class & ever kid now wants one of these towels).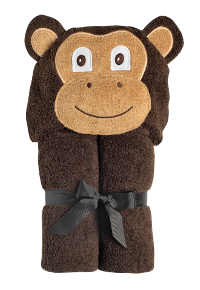 I absolutely love these hooded towels! What a great birthday gift, Christmas gift or just-because gift! If you are doing any baby shower gift shopping, I would suggest picking up one of the towels from the infant line which are totally adorable too!
Head on over to Yikes Twins and check out all of the hooded towels that they have to offer. You can join them on Facebook too!

Disclaimer: Jenelle C. has personally reviewed the product listed above. Jenelle has not received any monetary compensation for her review. Jenelle did receive a free product to try out so she could evaluate and use it for her review. Her thoughts & opinions in this review are unbiased & honest and your opinions may differ. Thanks!