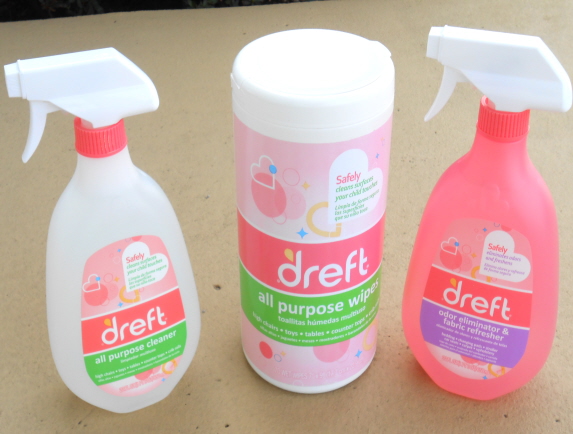 When my daughter was a child I exclusively used dreft laundry detergent to wash all of her baby clothes, crib linens, bath linens, etc. Once my little grand daughter was born 6 years ago…again, we turned to dreft as our brand of choice for washing all of her items too!
If you love dreft as much as I do and if you have little children in your home or visiting your home…you are going to love that the company now makes cleaning products to clean all of the surfaces that your child touches!
Let me introduce you to:
* dreft – All Purpose Wipes
* dreft – Odor Eliminator & Fabric Refresher
* dreft – All Purpose Cleaner
As I've previously stated on this blog, I am a self-professed neat and clean freak. In addition, my little grand daughter and my god son spend a lot of time here in our home. I don't want to be cleaning our surfaces with a ton of harsh chemicals that can harm them or us! On top of that, my daughter is pregnant with baby #2 so soon…we will have another wee one roaming around our home.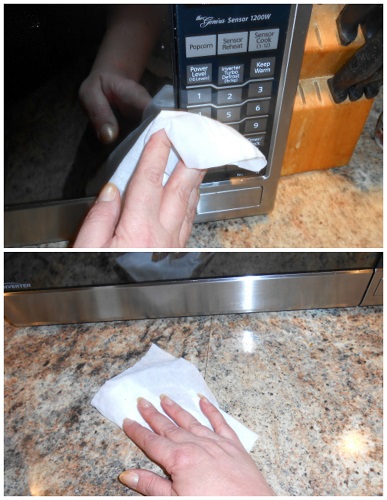 The dreft All-Purpose Wipes can be used to wipe down any surface that your child touches like the high chair, children's toys, table tops, counter tops, crib rails, sink tops, door handles, etc. Any hard surface! For the purpose of my review, I used the wipes to wipe down the inside and outside of my microwave oven and my kitchen counter tops and it did a wonderful job! They are a nice quality cleaning wipe that leaves no nasty residue behind and they have a pleasant fragrance.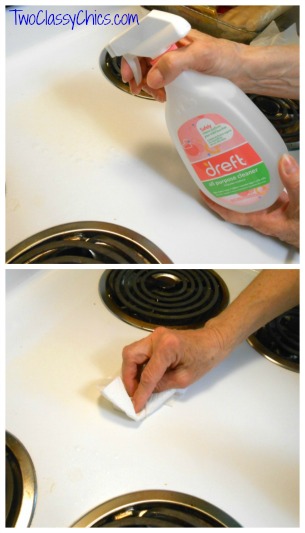 The dreft All-Purpose Cleaner can be spray onto surfaces like the high chair, toys, tables, counter tops, crib rails, etc. It is a clear formula that has a pleasant fragrance. You spray it onto the surface, wait a few seconds and then wipe the surface clean. For the purpose of my review, I used it to clean the top of my kitchen table, my stove top and range hood. Now grant ya, I don't let grease & grime build-up on those surfaces but even so, I was really impressed at how well this all-purpose cleaner cleaned!
The dreft Odor Eliminator & Fabric Refresher is fantastic! You can spray it on bedding, changing table pads, stroller, car seats, carpet, drapery, rugs, upholstery and any other fabric surface in your home or car. It really has a nice clean & fresh scent to it and it lasts for quite awhile before you need to freshen those things up again. For the review I tested it out on a few throw blankets that I use when the kids are over at my home for their nap times & sleepovers. It's fantastic!
* This post contains affiliate links. If you make a purchase, we may or may not receive a small commission which helps to support this site. Thank you!
You can find all 3 of these dreft cleaning products in your retail stores nationwide and I highly recommend you check them out…especially if you have wee ones living in your home or visiting you often. You can learn more by visiting the dreft site online.

Disclaimer: Shelly H. has personally reviewed the product listed above. Shelly has not received any monetary compensation for her review. Shelly did receive a free product to try out so she could evaluate and use it for her review. Her thoughts & opinions in this review are unbiased & honest and your opinions may differ. Thanks!