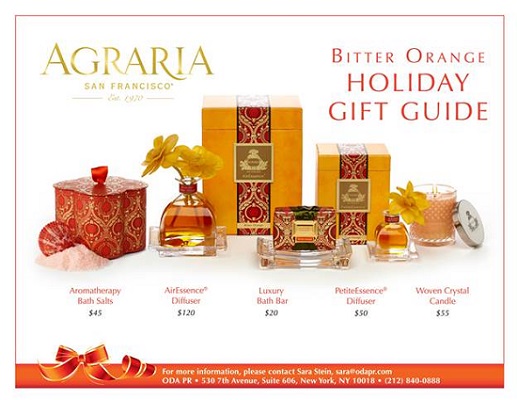 ** 2014 Holiday Gift Guide **
How many of you are already done with your holiday shopping? For me personally, not even close! Every year I vow to be done by December 1st but for some reason, it just never happens.
Agraria San Francisco has some lovely gifts this holiday season and today, I am going to talk to you about one of my favorites…the PetiteEssence Diffuser which is absolutely fantastic. It would be a great gift to give or better yet…pick up one to fragrance your own home this holiday season.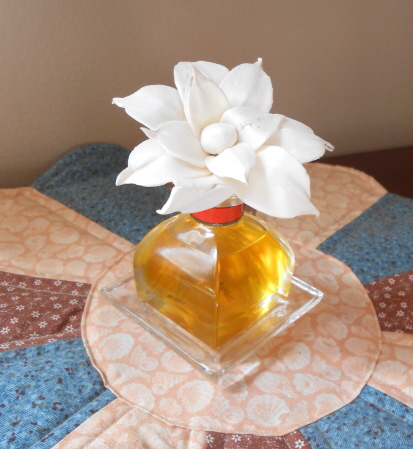 The diffuser comes beautifully gift boxed which makes for a nice presentation. Inside the box you will find a beautiful glass container, the white rose and a glass tray to sit the diffuser on. Very elegant indeed!
To use it, you simply remove the glass stopper and insert the flower into the oil. Place the glass bottle onto the included glass tray and your done! Within 24 hours the flower will absorb the perfume oil through the wick and flower petals. Your entire room will smell heavenly!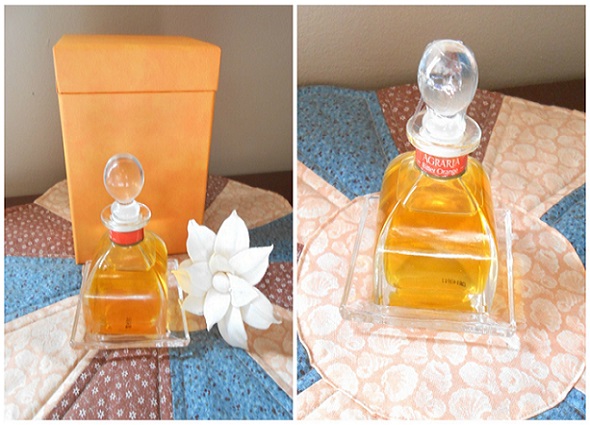 Each flower is handmade from absorbent balsa wood and looks very realistic. You would never know from a distance that it wasn't a real flower. At least…in my opinion. Each glass bottle holds 1.7 fl. oz. of perfume oil and mine is in the beautiful Bitter Orange scent. It smells just like a juicy fresh orange! It is absolutely gorgeous and I just love it!
You can head on over to Agraria Home and check out all of their home fragrance products. One final thing…all orders are shipped for FREE in the U.S. That is fabulous! Happy Holiday Shopping!

Disclaimer: Shelly Hill has personally reviewed the product listed above. Shelly has not received any monetary compensation for her review. Shelly did receive a free product to try out so she could evaluate and use it for her review. Her thoughts & opinions in this review are unbiased & honest and your opinions may differ. Please read our Terms of Service & Disclaimer Policy before entering our giveaways. Thanks!