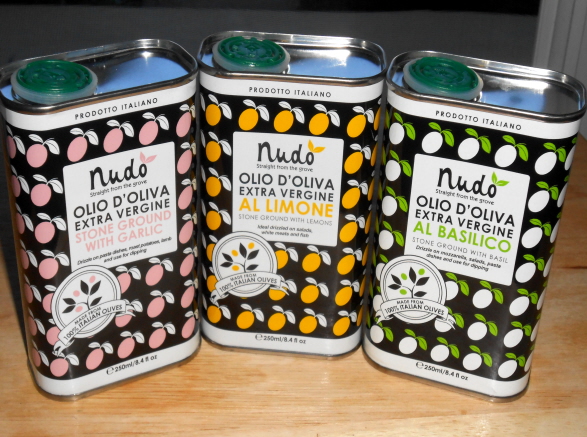 Introducing Nudo! The brand began Back in 2005 after Jason Gibb bought and restored an abandoned 21 acre olive grove in Italy's Le Marche. He and his partner gave up successful careers as TV producers to build a business in the Italian countryside, following a hunch that they'd enjoy being olive farmers. From their initial research it was clear that olive oil was a very crowded market, with a plethora of indistinguishable brands, low margins and consumer ignorance (some 20 years behind wines). Undaunted, they set off for to live in Italy, with little more than their one year old daughter, a pair of secateurs and an Italian dictionary.
They soon started their olive tree adoption program, which allows people all over the world to adopt an Italian olive tree and receive its olive oil. The program is a collaboration between artisanal olive oil producers in Le Marche, Liguria and Sicily with Nudo. Each olive farmer keeps responsibility for the care of their grove, and all the olive oil goes into the Nudo Italia adoption program. In giving financial security to the olive farmers, the program makes viable the traditional farming methods which, quite simply, produce the world's best olive oil.
There are now adoptive parents all over the world, from Hollywood A-listers to ex-presidents.
The company sent me 3 tins of their olive oil to review for all of you. These oils are made from 100% Italian Olives. Here is what I received:
* Stone Ground with Basil Olive Oil
* Stone Ground with Garlic Olive Oil
* Stone Ground with Lemons Olive Oil
We use a lot of olive oil here in our home and I am pretty picky about the kinds that I buy. We like to use it to make our own dipping oils, salad dressing oils, to marinade fish, poultry and beef and all kinds of other things. I think we use olive oil at least once a day.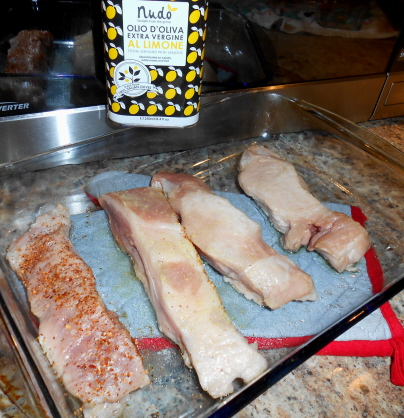 We decided to use the Stone Ground with Basil Olive Oil in a dipping recipe and served it with some freshly made breads. We have been using the Stone Ground with Lemons Olive Oil to help season chicken (we rub the chicken with the olive oil and then our spices) and the Garlic Olive Oil is great with fish, poultry or used in your favorite bread dipper recipe. We then used the Stone Ground with Lemons Olive Oil one evening to season some pork. If you use any types of dry rubs in your kitchen…lube up your meat first with olive oil and then use your dry rub.
These olive oils are very unique in the fact that they are lightly flavored. I also love that they are packaged in metal tins and not glass jars. I find their packaging very easy to use and very easy to store. They don't take up much space in your cupboard or pantry. They are very versatile and we have been enjoying them a lot!
Check out their web site to learn more, to shop for products and make sure you take a peek at their yummy recipes while you are there.

Disclaimer: Shelly has personally reviewed the product listed above. Shelly has not received any monetary compensation for her review. Shelly did receive a free product to try out so she could evaluate and use it for her review. Her thoughts & opinions in this review are unbiased & honest and your opinions may differ. Two Classy Chics is not responsible for delivery of any giveaway items won from this blog. We are not responsible for injury or mis-use of any products won from the Two Classy Chics Blog. Please read our Terms of Service & Disclaimer Policy before entering our giveaways. This giveaway is not affiliated with Facebook or Google+ in any way. Thanks!