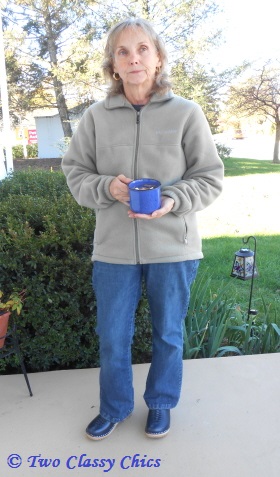 I've been wearing clogs since the age of 12 and I am now 46 years old. If you opened up my closet door you would see at least 30 pairs of different clogs in there. Some I have owned for 15+ years and others I have picked up more recently. Am I a clog addict? You bet, I am!!!
I first fell in-love with clogs as a pre-teen because they were fashionable and trendy at the time. Over the years, I learned to love them for the superior comfort that they offer. Before I retired from nursing, clogs is all I would wear at the hospital. After my retirement in the 1990's, I found that clogs were my preferred type of shoe due to back pain & hip pain. Once I had my hip replacement last year, they are definitely the first shoe I pull out of my closet when I need to go out.
The reason I am giving you a little bit of history is because I know clogs!!! I mean, I really, really, really know clogs! I have owned tons of different brands, styles, colors, fabrications, sole types, etc. You ladies can have your handbags but I am keeping my fetish with clogs!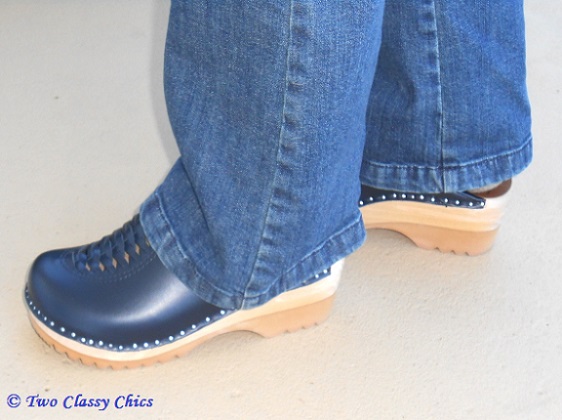 Let me introduce you all to Superior Clogs who sells some of the best Swedish clogs that I have ever owned! Yes, ever owned!!! They are designed for an orthopedically sound fit, made of long lasting alder wood, the clogs are made exclusively by Troentorp-Bastad Toffel, Scandinavia's leading clog manufacturer. For over 100 years, they have been making superior clogs that women just crave for!
Recently I received a complimentary pair of clogs to review for all of you in the "Wright" style in the color navy (blue). I had always wanted a navy blue pair of clogs to wear with my denim jeans and now I finally have them! Trust me, finding blue clogs in not an easy task!
These clogs are made out of genuine leather and have been in the Troentorp line since 1966…that means they are a real winner!!! The Lattice-Wright clog has an intricately designed and tailored weave across the clogs' front leather sheet.
All of the clogs from Bastad Sweden come with their orthopedically constructed foot beds that are designed to support even weight distribution. The foot beds have raised heels and anatomical support for the scaphoid and metatarsal arches. All these features, together with the Troentorp clogs' toe, will help to reduce lower back strain as well as leg and foot discomfort.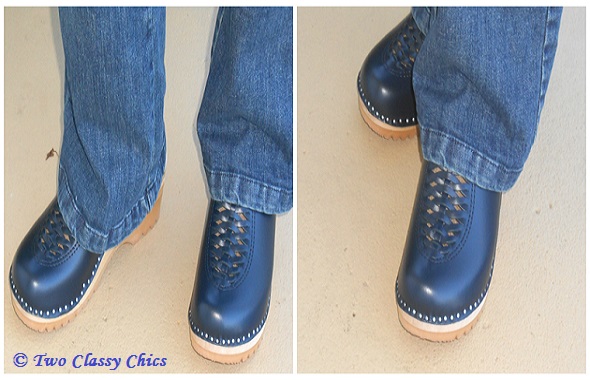 The cowhide leather is wet-lasted before being nailed to the moisture-absorbing alder wood. Troentorp Swedish Clogs have a naturally finished alder wood foot bed and a 1″ heat-bonded polyurethane sole which has non-skid tread to give maximum stability and comfort.
I received this clogs a few weeks ago and I have been wearing them all over the place. Everyone stops and asks me about them! I recently went on a trip for 4 days and on one of those days I was on my feet for 11 hours straight and guess what? My feet, back and legs were comfortable & pain-free. I contribute that to these clogs! I can walk for hours and miles in them without my feet ever hurting me.
If you are not a clog wearer…you really need to check them out. Clogs can be worn with denim jeans, capris, skirts, dresses, skorts, jumpers, slacks and more! I really love the navy color with denim jeans and denim capris. I wore them with a navy floral long skirt to church a few weeks ago and I thought they looked nice with that too!
Every woman's wardrobe needs a pair of dress shoes and a pair of sneakers…but guess what? In my opinion…every woman's wardrobe needs a pair of these clogs too! I love them and I give them 10 stars out of 10 stars on my rating scale!!!
Giveaway: One lucky winner is going to win a pair of "Wright" style woman's clogs from Superior Clogs. Winner can choose size & color from in-stock availability. Value $119.95.
Giveaway Details: This giveaway is open to residents of the US ONLY age 18 and over. Please read our Terms of Service & Disclaimer Policy before entering. This giveaway will close on December 16th, 2014 at 11:59 pm EST time. No purchase necessary to enter or win.

Disclaimer: Shelly Hill has personally reviewed the product listed above. Shelly has not received any monetary compensation for her review. Shelly did receive a free product to try out so she could evaluate and use it for her review. Her thoughts & opinions in this review are unbiased & honest and your opinions may differ. Two Classy Chics is not responsible for delivery of any giveaway items won from this blog. We are not responsible for injury or mis-use of any products won from the Two Classy Chics Blog. Please read our Terms of Service & Disclaimer Policy before entering our giveaways. This giveaway is not affiliated with Facebook or Google+ in any way. Thanks!