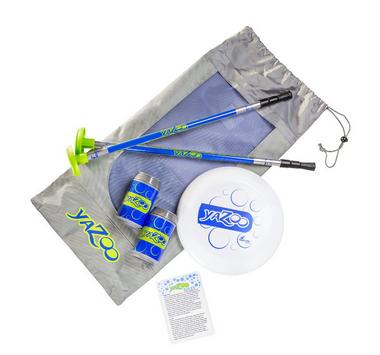 About SeaTurtle Sports
SeaTurtle Sports began with a simple goal in mind: get family and friends together and away from the distractions of our busy world. They wanted to rekindle the joy they experienced gathering together on lazy weekend afternoons and beach vacations. The SeaTurtle Sports family spent most of their vacations in Perdido Key and Grayton Beach, Florida. It was during these family vacations that inspiration struck for their first game, the ever popular Beach Bocce Ball.
With the population of Beach Bocce Ball, they were inspired to create other easy-to-play, high quality games like Yazoo and Turtle Toss. SeaTurtle Sports will always be about designing games and lifestyle products that bring people together to share good times and great memories. "Always social, inclusive, and rooted in the principle that connecting with family and friends is the best way we know to make weekends last."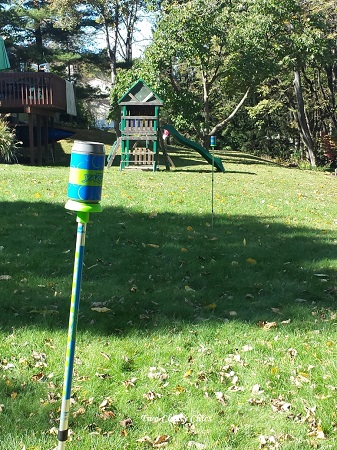 About Yazoo
For ages 8 and up, Yazoo is an outdoor game for two or more players (up to 6, 3 players per team) where a disc is thrown back and forth between two poles with empty cans set on top. When a team is on offense, their goal is to knock the can off their opponent's pole by hitting the can directly with the disc or by hitting the pole. When a team is on defense, players stand behind their pole and try to catch both the disc and the can if it is knocked off. Players alternate disc throws and score points by successfully knocking the can off the opponent's pole with the disc and/or can hitting the ground. The first play or team to reach 21 points wins the game.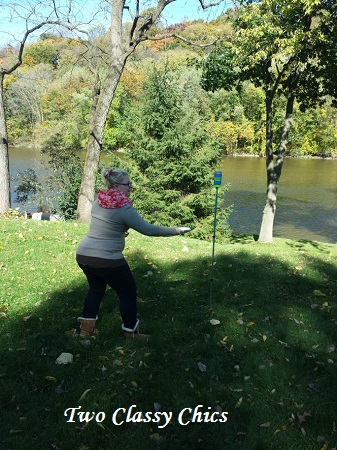 Thoughts about Yazoo
I couldn't wait to get this game out of its box, and I had to wait all week because of the rain. But I was finally able to set it up on Sunday at a family friend's house. Not only is this game really easy to set up, it's also super fun to play. It takes a lot of strategy to try and knock off the can with the Yazoo Frisbee, and it's even harder to try and catch the Frisbee and can (as the defender).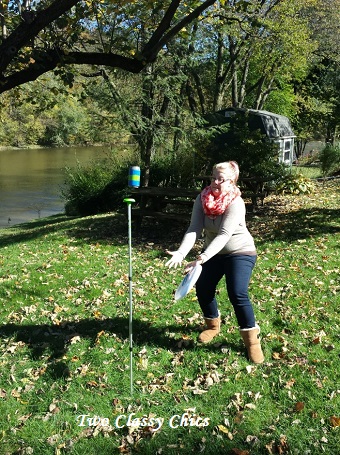 This is the perfect game for family cookouts or reunions or tailgating before your favorite sports team game begins. It is also a great game to take to the beach. I know I will definitely take this game with me to all of my future events. I think everyone who gives Yazoo a try, will love it! When you are not playing Yazoo, each piece fits easily into the Yazoo bag (the bag is also easy to transport). For only $54, this is a perfect gift for those who love to watch sports, play sports, or just have fun and is perfect for all ages. Don't miss out on this amazing game…order yours today.
* This post contains affiliate links. If you make a purchase, we may or may not receive a small commission which helps to support this site. Thank you!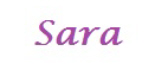 Disclaimer: Sara Miller has personally reviewed the product listed above. Sara has not received any monetary compensation for her review. Sara did receive a free product to try out so she could evaluate and use it for her review. Her thoughts & opinions in this review are unbiased & honest and your opinions may differ. Two Classy Chics is not responsible for delivery of any giveaway items won from this blog. We are not responsible for injury or mis-use of any products won from the Two Classy Chics Blog. Please read our Terms of Service & Disclaimer Policy before entering our giveaways.