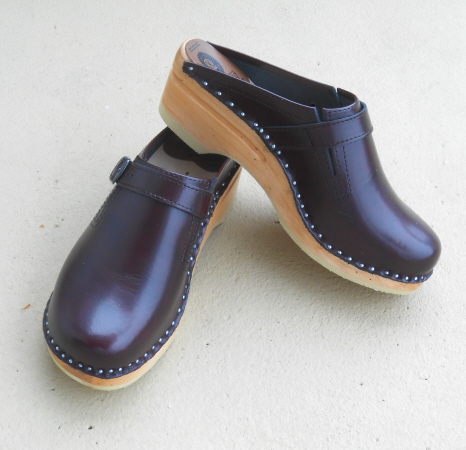 ** 2014 Holiday Gift Guide **
I've been wearing clogs since the age of 12 and I am now 46 years old. If you opened up my closet door you would see at least 30 pairs of different clogs in there. Some I have owned for 15+ years and others I have picked up more recently. Am I a clog addict? You bet, I am!!!
I first fell in-love with clogs as a pre-teen because they were fashionable and trendy at the time. Over the years, I learned to love them for the superior comfort that they offer. Before I retired from nursing, clogs is all I would wear at the hospital. After my retirement in the 1990's, I found that clogs were my preferred type of shoe due to back pain & hip pain. Once I had my hip replacement last year, they are definitely the first shoe I pull out of my closet when I need to go out.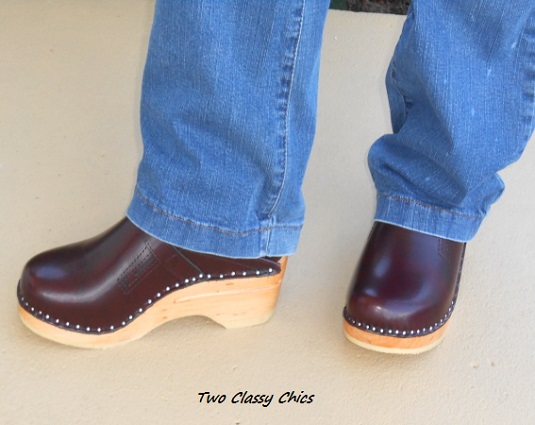 The reason I am giving you a little bit of history is because I know clogs!!! I mean, I really, really, really know clogs! I have owned tons of different brands, styles, colors, fabrications, sole types, etc. You ladies can have your handbags but I am keeping my fetish with clogs!
Let me introduce you all to Superior Clogs who sells some of the best Swedish clogs that I have ever owned! Yes, ever owned!!! They are designed for an orthopedically sound fit, made of long lasting alder wood, the clogs are made exclusively by Troentorp-Bastad Toffel, Scandinavia's leading clog manufacturer. For over 100 years, they have been making superior clogs that women just crave for!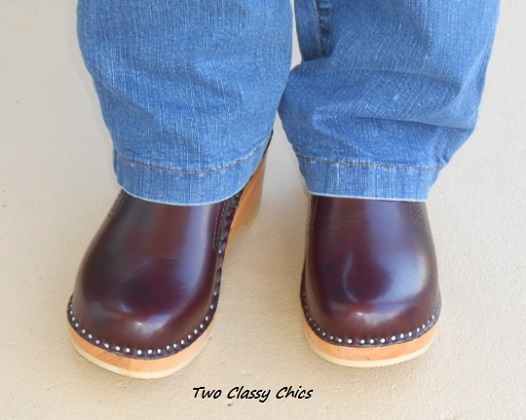 For the review I received a pair of the Raphael Original Clogs to review for all of you in the gorgeous black cherry color. It is the perfect color for Fall, Winter and the Holidays…definitely grab this color if you already have black and/or brown clogs as it is just gorgeous, very rich!
They have the original alder wood bottom with a nonslip sole. I love the adjustable buckle so I can get a customized fit. Luckily for me, I have a medium width foot on most days of the week. However, I sometimes swell up & retain fluid and it's nice to know I can adjust them when that occurs.
They are made out of genuine wet-lasted cowhide leather and then nailed to the alder wood bottom. Those nails are spot-on perfectly spaced too! I would estimate that the back heel is about 2″ high and the front is about 1″ high and they fit super comfortably on my feet. I could walk miles upon miles in these clogs and never get sore feet!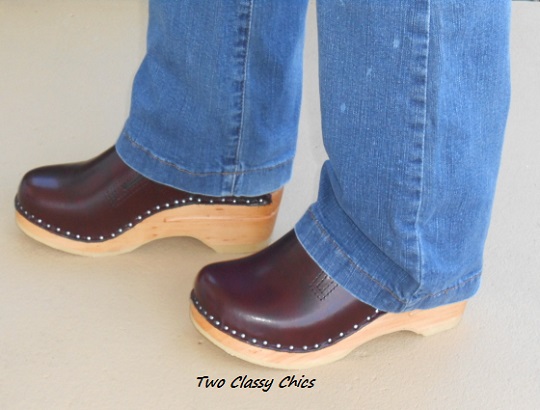 These clogs can be worn casually with jeans or a skirt…or dress them up for the office with slacks, a dress or a skirt. They are very rich looking and can go either way which makes them a workhorse in your footwear wardrobe. They come in a variety of different colors too!
I have been sporting my new clogs around town for almost a month now and everyone (and I mean EVERYONE) who sees them asks me about them. I am super happy to tell them all about Superior Clogs!
Message from the owner of the company: "Heading into my ninth year with Superior Clogs. It's been a blast! During that time, I have sold over one million dollars' worth of clogs and closing in on my 10,000th sale to customers from all over the world. Thank you all for making Superior Clogs such a huge success. To celebrate, all non-closeout clogs will be 20% off for the entire month of October."
Giveaway: One lucky winner is going to win a pair of Raphael Clogs from Superior Clogs in their choice of size and color from available in-stock options. Value $99.95.
Giveaway Details: This giveaway is open to residents of the US ONLY age 18 and over. Please read our Terms of Service & Disclaimer Policy before entering. This giveaway will close on October 20th, 2014 at 11:59 pm EST time. No purchase necessary to enter or win.

Disclaimer: Shelly Hill has personally reviewed the product listed above. Shelly has not received any monetary compensation for her review. Shelly did receive a free product to try out so she could evaluate and use it for her review. Her thoughts & opinions in this review are unbiased & honest and your opinions may differ. Two Classy Chics is not responsible for delivery of any giveaway items won from this blog. We are not responsible for injury or mis-use of any products won from the Two Classy Chics Blog. Please read our Terms of Service & Disclaimer Policy before entering our giveaways. This giveaway is not affiliated with Facebook or Google+ in any way. Thanks!