For the past several weeks I have been reviewing a variety of different Mary Kay products for all of you. This next one that I am going to feature would make a great holiday gift or pick up a set just to treat yourself.
The Mary Kay Satin Hands Pampering Set includes 3 fantastic products:
* Satin Hands Hand Softener
* Satin Hands Satin Smoothie Hand Scrub
* Satin Hands Hand Cream
All three of these products in my gift set are from the Peach Satin Hands line and let me tell you, every time I use them I feel like I am standing in a peach orchard…divine!
These 3 products all work in conjunction with one another to give you super soft and well-hydrated hands.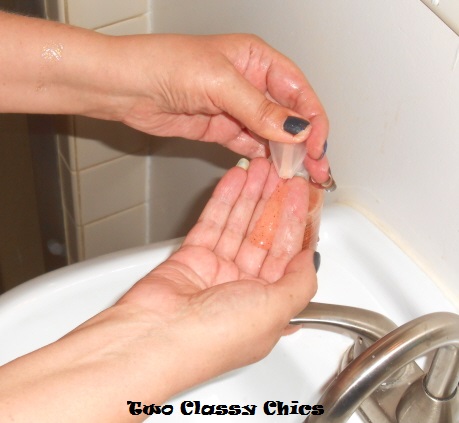 Step 1: Use the Satin Hands Hand Softener – Massage a small amount of cream into clean hands & between fingers. For added hydration, dampen skin with water prior to applying.
Step 2: Use the Satin Hands Smoothie Hand Scrub – Dispense 1-2 pumps of scrub, massaging into hands and between fingers. Rinse well, pat dry.
Step 3: Use the Satin Hands Hand Cream – Massage cream into hands and between fingers. This non-greasy hand cream leaves hands soft & silky for up to 24 hours!
I got this set a few weeks ago and I have been using it since day one. As an ex-nurse, I wash my hands frequently…at least a dozen times every day, if not more! Come to think about it, I probably have a fetish about keeping my hands clean & germ-free.
All of this hand washing that I do causes my hands to be extremely dry. So dry that at times my hands will crack or feel like alligator skin. Well, that was before I started using the Mary Kay Peach Satin Hands products!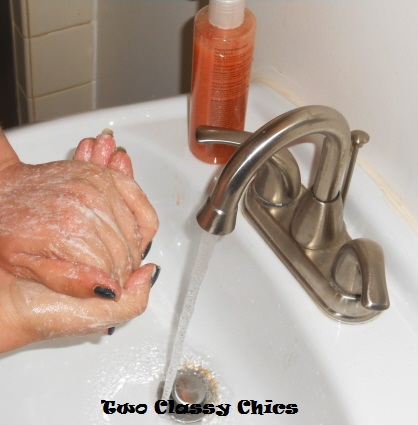 These products smell delicious and are super easy-to-use. A little bit goes a long way, so you are not burning through them in a week's time. You can use them daily or several times a week. For me personally, 3 times a week works well for me for the hand softener and the hand scrub. I use the hand cream every day before I go to bed.
After a week I saw a remarkable difference in my hands! They are now well-hydrated, super soft and I swear they even look younger too! Yay!!! I am absolutely in-love with these products and when they are gone, I will be purchasing more!!!
Head on over to Mary Kay and take a look around. You can shop online or use their consultant locator to find a consultant near you. In addition, you can request information if you are interested in starting your own Mary Kay business and working from home.

Disclaimer: Shelly Hill has personally reviewed the product listed above. Shelly has not received any monetary compensation for her review. Shelly did receive a free product to try out so she could evaluate and use it for her review. Her thoughts & opinions in this review are unbiased & honest and your opinions may differ. Please read our Terms of Service & Disclaimer Policy before entering our giveaways. Thanks!