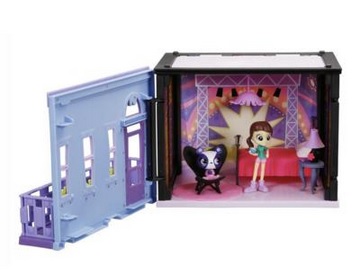 I don't know about all of you…but I started my holiday shopping about 6 weeks ago. Hubby and I both have large families, so I always have to start my shopping well ahead of the big holiday.
When Jenelle was a little girl she was into the Littlest Pet Shop and to be honest with you, I didn't know that it was still all the rage with little girls. Now that I have a 5 1/2 year old grand daughter, I am now exposed to the Littlest Pet Shop line of toys all over again.
Recently for review we received the Littlest Pet Shop Blythe Bedroom Style Set to review for all of you. This set would make a fabulous holiday gift for any little girl on your gift-giving list. This is just one set and other sets are available & sold separately.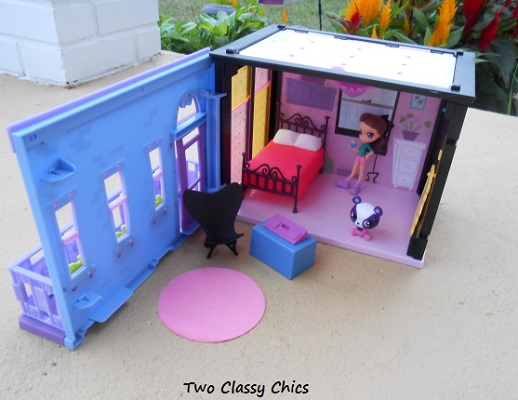 The Blythe Bedroom Style Set comes with 95+ pieces! Wow, that is a lot of pieces to keep your little girl busy for hours when she sits down to play with it. Here is how it works:
1. Create – Set up your room with easy-glide panels. Your little girl can follow the diagram on the box or she can set up her room any way that she would like.
2. Deco – Use the Deco Bits and stickers to decorate the room. Again, she can use them however she pleases!
3. Style – Style the room like the one shown on the box or let her get creative and come up with her very own design!
Collect Them All (here is a list of other sets that are available and they all work back to this one).
* Roof with a View
* Littlest Pet Shop Style Set
* Pet-acular Fun Room Style Set
* Yummy Treat Bar Style Set
* Say Ahh to the Spa Style Set
* Let's Start the Show Style Set
* Blythe Bedroom Style Set (the one we received)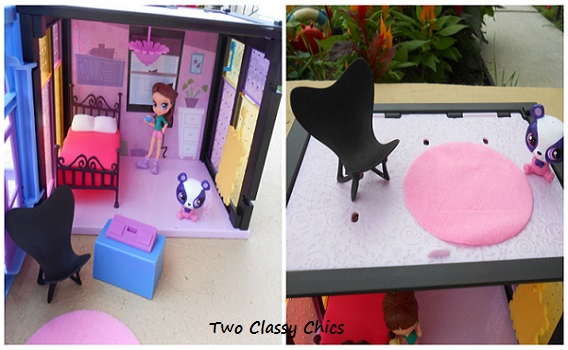 We gave this set to Gia and she just squealed with delight! She is a big fan of Littlest Pet Shop toys & games and had wanted one of these style sets for the past few months. Now, she is 5 1/2 years old and we did have to "assist" her a little bit in setting up her room.
Since receiving it, she plays with it all of the time! Matter of fact, she has listed all of the other "style sets" that work with this one on her list that she will be mailing off to Santa (I mean Nanny)  later next month.
This set is absolutely adorable and I love being able to give her toys that help her to express her creativity. Not only that…ones that will entertain her for weeks & months to come, Not days! We give it a big 2-thumbs up and recommend it to all of you!
* This post contains affiliate links. If you make a purchase, we may or may not receive a small commission which helps to support this site. Thank you!

Disclaimer: Shelly has personally reviewed the product listed above. Shelly has not received any monetary compensation for her review. Shelly did receive a free product to try out so she could evaluate and use it for her review. Her thoughts & opinions in this review are unbiased & honest and your opinions may differ. Please read our Terms of Service & Disclaimer Policy before entering our giveaways. Thanks!